Policy and collaboration crucial to Yorkshire's climate crisis
As a region, Yorkshire's policymakers have set ambitious decarbonisation targets which include being carbon zero by 2030 for some local authorities.


At the In The Circle session entitled Yorkshire's Climate Crisis and sponsored by Mott Macdonald an expert panel considered what these targets mean and how the public and private sector must work together to drive the movement forward.
Andy Gouldson, professor of environmental policy at the University of Leeds and the chair of Leeds Climate Commission started by explaining how the Net Zero Roadmap – which was prepared and published by the commission for Leeds a few months ago – showed that although reaching the target date for being net zero, which for Leeds is 2030, will be "a massive challenge", it's "absolutely possible".
Gouldson added: "Much of what we need to do also has enormous economic and social benefits."
But warned that the key blockers to achieving this aim were policy and said there was a need for "policy stability, certainty and clarity".
Kim Yates, sustainability and climate change lead EUNA at Mott Macdonald added that setting ambitious targets is important as it "concentrates the mind", which she said is how Mott Macdonald ended up carbon neutral last year when her original plans were 2022.
But adding to Gouldson's point on the difficulty of policy she explained: "Working in this [sustainability and climate change] sphere, not just from our own perspective but with our clients, we find we tend to be working in a policy vaccuum."
As a result she said having the clear objective by Yorkshire local authorities that they are aiming for 2030 is helpful in allowing businesses to say "we can do our part".
The final panellist Peter Cole, the principal environmental and sustainability officer at Transport for the North added that he agrees with both Yates and Gouldson that having a clear policy framework at a regional level is essential but he believes it should go further.
"We really need national government to provide a clear policy framework as well. They've got to provide that key leadership and set the tone, because it's that tone we need to be able to grasp to help organisations like ourselves and local authorities to navigate those really difficult decisions and conversations successfully."
He noted that through that high level leadership it can encourage conversations on topics such as road user charging and parking controls, that typically people don't want to talk about.
Away from policy the discussion also looked at the importance of collaborating.
Yates explained that collaboration is key to successfully moving to net zero, stating: "We can't be doing this in our own little islands, because if we concentrate on just our little bit we can be creating perverse outcomes in the hole."
Gouldson added that it was the role of the commissions such as the Yorkshire and Humber Climate commission to "draw together key actors from across the region, from the public, private and third sectors" and enable them to collaborate.
He added that many people who work in the area or organisations can be overwhelmed by the topic and it's crucial to "be able to talk to somebody who's already done something good, learn from their experiences and build up momentum".
The session closed with a discussion about whether focusing on perfection and delivering net zero was the enemy of making progress in decarbonisation.
The uniform answer was no, although perfection is a challenge, anything less than net zero won't be enough.
Cole put it: "Ultimately 65% or a grade D isn't going to be good enough. I think we have to realise that we need to reach net zero or absolute zero in many areas, and unfortunately that is the way we have to approach it."
You can watch this session in full session alongside all of the others from In The Circle on TheBusinessDesk.com's YouTube channel or by clicking here.
---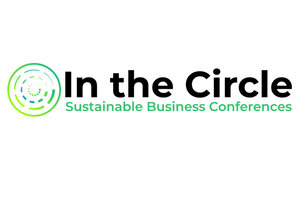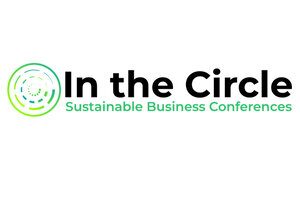 In the Circle is a free one day sustainability conference that brings together business leaders, policy makers and academics to set out how a sustainable approach can improve your business.
The event is in partnership with musicMagpie, Squire Patton Boggs and TheBusinessDesk.com, and is being sponsored by the Northern Powerhouse Investment Fund, EV3 Power, Harworth Group, Mott Macdonald, Orderly, Whitecap, and Curveblock.