Agency roundup: Modo 25; Hatch Communications; twentysix; and more
X

Register for free to receive latest news stories direct to your inbox
Register
Leeds-based digital marketing agency Modo25 is creating a global sales team in Leeds.
This kicks off its regional recruitment drive for 40 new posts over the next 12 months.
The team will be reinforcing the company's vision as a centre of digital excellence, helping businesses with supported in-housing to help them take control of their own marketing success.
Modo25's new MarTech, BOSCO™, is a predictive analytics platform that helps retailers make better digital marketing investment decisions.
The sales team will help to scale the business and promote the launch of BOSCO™'s newest release, Connect, a trading and forecasting dashboard for retailers.
New business development manager at the company, Jo Hardcastle, said: "The expertise and credibility of both the Modo25 and BOSCO™ team played a big part in why I was keen to join the company.
"I was also excited at the opportunity to be part of a dynamic business in its infancy and to contribute to its growth."
CEO John Readman said: "Following significant investment and further development of the BOSCO™ product, we've hired a global sales team in the heart of Yorkshire to propel the brand to the next level and help retailers make better digital marketing decisions."
:::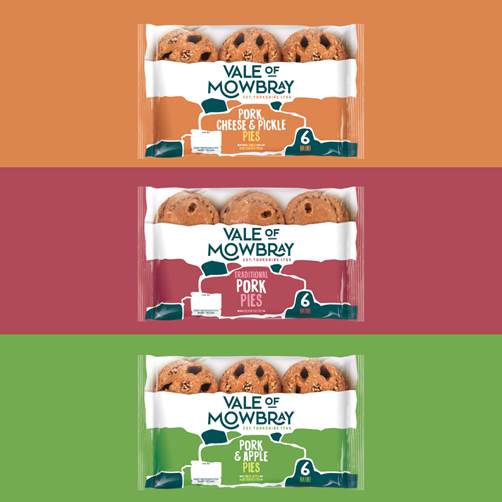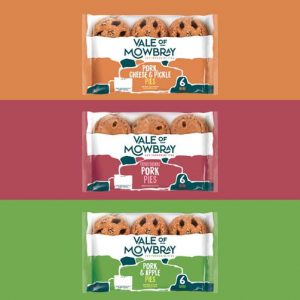 Leeds-headquartered Hatch Communications, has been appointed by Yorkshire's Vale of Mowbray to deliver its PR and social media on a retained basis for 2021.
Hatch will be undertaking a full trade PR campaign to support the launch of Vale of Mowbray's new branding, NPD and positioning, as well as driving consumer PR coverage for new products and creative brand campaigns.
Across social media, the agency will be taking charge of content creation, publishing and paid strategy to drive awareness and engagements with new and existing audiences.
Activity will be kick-started with a creative consumer engagement campaign focused on 'Peculiar and Preposterous Pies'.
Helen Simpson, associate director at Hatch, said: "We are thrilled to add pies to our evolving menu of food and drink clients.
"With a 200-year-old story to tell and ambitious rebrand, NPD and innovation planned, we look forward to working with the marketing team at Vale of Mowbray to build brand awareness and equity, launch exciting innovations and lead the 'pie movement' amongst UK consumers."
James Clapham, head of sales & marketing at Vale of Mowbray, added: "We are excited to welcome Hatch into the fantastic Vale of Mowbray family.
"With their proven track record in the food and drink sector, we are confident that together we can revolutionise the ready-made pie industry in 2021.
"We are going to be busy with £3m in new product launches, innovations in response to new consumer trends, a premium brand repositioning and environmentally friendly packaging launch planned in the next 12 months."
:::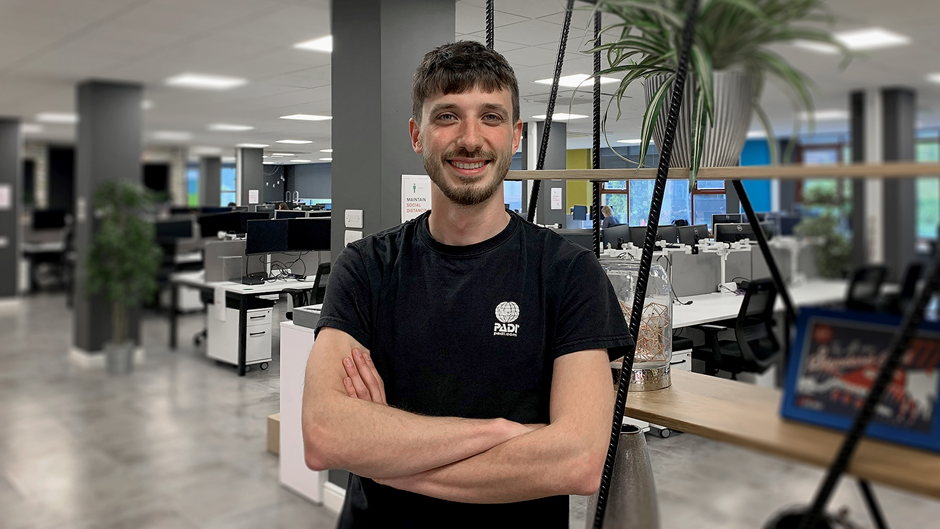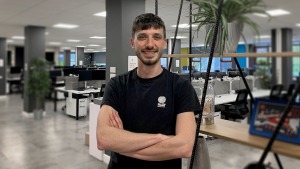 Leeds-based digital agency, twentysix, has appointed a head of marketplaces to lead and grow its offering, as part of the agency's performance marketing services.
Roger Suggett recently held the position of Global PPC director for New York agency, The Gate, before returning to the UK as twentysix's PPC group head.
He brings 10 years of digital marketing and PPC experience to the newly formed role.
As sales within marketplaces such as Amazon and Ebay have risen substantially year-on-year, the platforms play an increasingly vital role and open a wealth of opportunity for online retailers looking to increase their reach and deliver strong ROI.
twentysix currently counts Wilkos, GHD, and CurrentBody amongst its clients. Suggett's appointment further cements the agency's ability to grow ecommerce brands by launching and optimising marketplace advertising and management, as part of their wider ecommerce strategies.
Suggett said: "I'm thrilled to be leading twentysix's Marketplaces service and I'm very much looking forward to growing the team and our client base.
"As one of the UK's top-rated agencies, we're already working with some incredible brands to optimise their marketplace performance and I know this service will open up exciting opportunities for both our current and new clients."
Media director, Alex Blaikley, added: "This is a really exciting time in ecommerce and we are delighted to have someone of Roger's experience leading our Marketplaces service.
"Roger's wealth of global experience in biddable media combined with crucial marketplace experience gained from activity launched this year, makes him and his team well-positioned to identify and deliver integrated and standalone growth opportunities."
:::


Great Places Housing Groups' construction services framework Innovation Chain North (ICN) has embarked on a digital transformation project with Sheffield and Leeds-based digital agency The SEO Works.
The partnership, beginning over a year ago, involves multiple projects that will help transform the face of the framework.
The first was the launch of a brand-new ICN marketing website, designed and delivered by the web team at the agency.
The most recent project is however is the most elaborate – the launch of a full portal for the framework.
It has been created by the web design and development team and will become the new home for supplier selection, tenders and all documentation for ICN – saving hundreds of hours of work for both users and the client.
Helen Spencer, director of development at Great Places, said: "We selected The SEO Works due to their experience in our sector and the quality of response to our brief.
"Alongside the ICN Team, they have helped to deliver a first-class website and portal which has transformed the client and supplier experience with a variety of new features.
"The news online forms, live project view, and profile pages give our clients even greater control when it comes to managing their ICN framework account, and we know based on feedback are welcome additions."
Graham Jones, web team leader of The SEO Works, added: "We are very excited to see the major projects in this partnerships live.
"The portal has been one of our most ambitious web projects to date, and we're very happy that Great Places and ICN have entrusted such an exciting project with us. We're proud that we've delivered something truly special for them."