£50m invested in businesses as regional funds focus on net-zero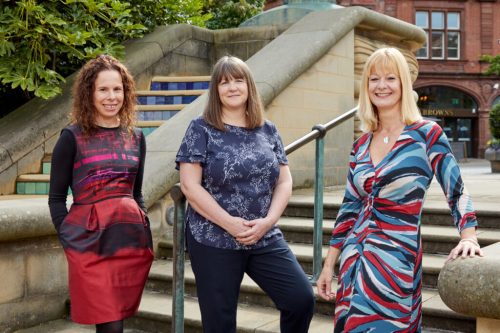 The British Business Bank's regional funds – Northern Powerhouse Investment Fund (NPIF) and the Midlands Engine Investment Fund (MEIF) – have enabled more than £50m of investment including from the private sector into small businesses across the North and Midlands to reduce their carbon footprint and develop innovative solutions to tackling the climate emergency and reaching net zero.
Since launch both the NPIF and MEIF have supported 45 businesses in their mission to drive the UK's net-zero and wider sustainability agenda forward.
Recognising the power of these businesses in contributing to the regional green economy, NPIF and MEIF are now working with fund managers, combined authorities, local enterprise partnerships, growth hubs and regional stakeholders in the public and private sector to deliver finance from the Funds and private sector investors. They will be discussing this and more at an upcoming webinar in partnership with TheBusinessDesk.com.
The focus on supporting the green revolution follows the Sixth Carbon Budget published by the Climate Change Committee in December last year, and the UK Government agreeing a revised target of reducing national emissions by 78 per cent by 2035, which will be enshrined in law by the end of June.
It also comes as several Northern and Midlands localities and sub-regions have set more ambitious targets of reaching net zero within the next decade.
Recent low carbon investments from NPIF have included:
A £750,000 investment from NPIF – Maven Equity Finance into Lancashire-based manufacturer of innovative connected electrical solutions Extreme Low Energy Ltd (ELe®). The company's patented DC power infrastructure works on various ultra-low power devices, with the micro-grid systems typically running on 50 – 70 per cent less energy than existing AC alternatives. ELe used the NPIF funding to pioneer a new Eco Off-Grid Leisure Kit to meet the surge in demand for staycations, leading to a 220 per cent jump in revenue in 2020 and increased its headcount by a third.
Tribosonics, a Sheffield company whose smart sensing technology helps industries to reduce costs and carbon emissions, has raised £1.1m from NPIF – Mercia Equity Finance. The firm's technology can be used in manufacturing, power generation and transport – for example to create smart factories, or in critical parts such as the bolts on wind turbines. The investment from NPIF is being used to expand the team with 11 new hires since September 2020, in addition to further investment into product development.
Catherine Lewis La Torre, CEO at British Business Bank, said: "The low carbon and renewable energy economy is a priority for the Bank's regional funds as we continue with our efforts to support businesses across the North and Midlands to build back better. The economic benefits are clear, with companies in the space making significant contributions to the UK's GVA and employment rates.
"From supporting innovation and business growth, to expanding geographically or recruiting new people, NPIF and MEIF are here to support low carbon businesses that are taking the UK one step closer to achieving its goals around net zero."
Roger Marsh OBE DL, Chair, Leeds City Region Enterprise Partnership, NP11 & NPIF Strategic Oversight Board, said: "The North and Midlands are playing a leading role as the UK tackles climate change. With support from NPIF and MEIF, we can harness the innovation and pioneering spirit that powered the Industrial Revolution and build a net zero carbon economy.
"From developing more efficient ways to use resources, to generating clean energy, to innovations that could transform the way we live and work, our regions' businesses have enormous potential. The low carbon and renewable sector has the opportunity to create thousands of good jobs and revitalise our economies."
The Northern Powerhouse Investment Fund project is supported financially by the European Union using funding from the European Regional Development Fund (ERDF) as part of the European Structural and Investment Funds Growth Programme 2014-2020 and the European Investment Bank.