Sales Challenges in a changing world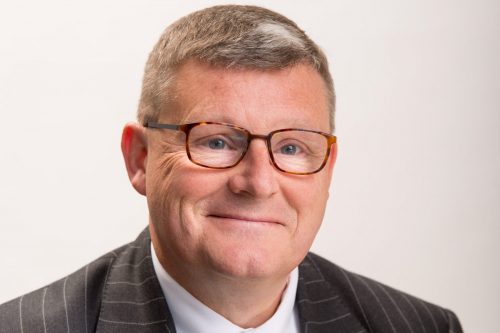 By Martin Allison, managing director of i-snapshot
We have identified 12 challenges the changing sales world throws at business leaders who have a need to bounce back and drive revenue growth. Here are 6 to think about with the second half dozen to be described in next month's update.
1. Shiny toys
There are some really exciting things going on out there in the SalesTech space. We have recently reviewed the marketplace and can see products which could offer immediate application and benefits. Many others seemed unimpressive but are being pushed in a very shiny way! I have to confess to being persuaded to buy a few shiny sales toys myself they turned out to be not so shiny!
When it comes to sales innovation the old adage is true: "all that glitters is not gold".
2. 21st Century Luddites
The reverse problem is to be a 21st century Luddite. Of course it's true some things don't change; "people buy from people". Whilst some aspects of selling may not have changed, many have and tying yourself and your team to sales methodologies from the 1980s and outdated technology is to fight your competition semi-armed.
3. Where do I start?
Many businesses feel their CRM is not producing the benefits envisaged and any upgrades are seen as expensive. Consequently tools that could enhance their CRM are also viewed with caution. It's really important to understand whether the sales options being considered can integrate with what you have in place or if it genuinely demands a fresh start.
4. Innovate and hope?
One of the problems of innovation is the difficulty in predicting where it will lead and often the unexpected positive benefits. Seeking transformative innovations from existing paradigms can be challenging and hope is not a strategy. Collecting user experiences and new ideas are critical and easily enabled.
5. Managing complexity
Research has shown a rapid rise in the number of decision-makers in a buying decision; recent work by Showpad indicates that buyers spend more than 40 hours researching potential suppliers before meeting a salesperson when exploring a >£100k project. Buyer behaviours are changing.
In this ever increasingly complex world, sales must adapt and refine approaches as the old processes will simply be ineffective. Navigating more complex buying systems is key.
6. Who does it help?
A further challenge is to ensure that sales enablement tools are serving the right people. Broadly speaking, CRM systems are there to serve management and marketing! Salesteams are much less convinced! Indeed, few salespeople feel that their CRMs really help them win more business, more quickly and easily and at better margins.
When working well such systems provide useful data for the business and can help with more accurate forecasting and pipeline management. However, between 25% and 60% of CRM solutions are deemed to fail. As a result businesses often turn instead to carrot and stick. The carrot might be a financial reward for keeping the system up to date and the "stick" approach may result in reduced commission for non-compliance!
Our view is it shouldn't be about punishment or reward but focus more on making the technology beneficial for sellers and customers. Apps like i-snapshot save sellers time and by reducing administration hours increasing time available to spend with customers.
Summary: The challenges outlined are 6 of 12 we see most frequently, taxing business owners and sales leaders. A temptation when faced with such challenges is to do nothing but in a rapidly changing sales world doing nothing is atrophication.
To explore possible responses to these challenges and understand how we can help you navigate the exciting world of sales innovation contact us at: martin.allison@i-snapshot.com (M) 07547 154107