People: Walker Morris; Legal Studio Solicitors; Town Centre Securities; and more
Law firm Walker Morris has appointed Simon Tingle as director in its specialist Regulatory & Compliance team.
He joins the team from Pinsent Masons where he was a regulatory associate, specialising in trading and consumer law with a particular focus in the retail, manufacturing, and transport sectors.
With over five years' experience as a regulatory, investigations and corporate defence lawyer, his expertise spans compliance and strategy, along with criminal and regulatory investigations, and extends to international trade and the post-Brexit regulatory landscape.
This latest announcement follows a series of senior hires across the firm since the start of the year, with the Regulatory & Compliance team now comprising three partners and 10 fee earners.
Jeanette Burgess, partner and head of the Regulatory & Compliance team, said: "Attracting and retaining the best people is at the heart of what we do at Walker Morris and Simon's director appointment further reinforces this, as well as demonstrating our commitment to growing our Regulatory & Compliance team.
"Further strengthening our skilled team complements our ability to provide a broad range of national and international clients with the expert advice they require and expect from us.
"The skills and experience that Simon brings to the team are a great fit for the firm, boosting our growing international trade practice."
Tingle added: "I'm thrilled to be joining Walker Morris and its specialist Regulatory & Compliance team, as one of the few dedicated Regulatory teams in the UK.
"Along with its unique position as a one-site firm located in Leeds, Walker Morris's entrepreneurial philosophy and excellent reputation give it a real distinctive edge, and I look forward to working with the team and the wider firm to deliver a first-class service to our clients."
:::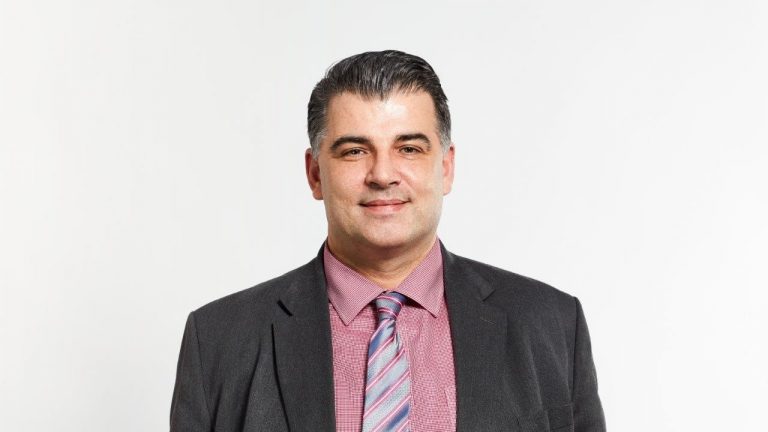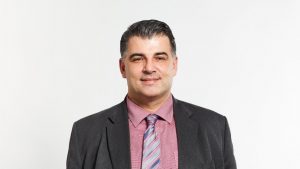 Leeds-based Legal Studio Solicitors has confirmed the arrival of Malcolm Emery as a consultant from today – 1 June 2021.
He qualified as a chartered tax advisor with PwC in 1995 and for the first 15 years of his career provided tax advice to individuals and private trustees on all aspects of their tax affairs including those who had an overseas connection.
In 1998 he joined Dickinson Dees (now Womble Bond Dickinson) in Newcastle upon Tyne to work in their private client tax team.
Shortly after joining the firm, he realised he needed to improve his legal knowledge to become a more rounded tax advisor and started a post graduate diploma in law in 1998 and enjoyed it so much that he kept studying and qualified as a solicitor with Dickinson Dees in 2004.
Prior to joining Legal Studio, he was a partner in various law firms in the South West of England.
Emery advises individuals and private trustees on all aspects of their legal and tax affairs including:
Exit and succession planning for business owners including advice on the reorganization of the business to achieve maximum tax efficiency;
Preparing Wills, trusts, Lasting Powers of Attorney and advising on other types of structures to mitigate tax and preserve wealth;
Advising trustees on their duties including the set-up, running and termination of all types of trusts including the associated tax consequences
Dealing with the administration of deceased individuals' estates; and
Advising on tax residence, domicile, and offshore tax planning opportunities available to individuals and trustees.
Emery joins Clare Young at Legal Studio further strengthening the growing private wealth team with specialist tax skills meaning, clients can receive their personal and tax advice under one roof.
Ian McCann, CEO of the firm, said: "We're delighted to continue to grow Legal Studio's private wealth team by adding a consultant solicitor of Malcolm's ability and experience.
"The team are very much looking forward to working with Malcolm and to helping him deliver the best service to clients whilst he enjoys the freedom and flexibility that being a consultant solicitor brings."
:::
Town Centre Securities, a Leeds-headquartered car park operator, has appointed Stewart MacNeill as its new group finance director; he joins the Board today – 1 June 2021.
MacNeill has been acting as the company's interim chief financial officer since February 2021.
He has significant experience in the property industry, having specialised on the finance side since 2002.
He spent the bulk of his professional career to date at LXB Properties, the real estate investment company which focused on edge of town and out of town retail assets, and most recently worked at a small development consultancy business.
MacNeill Stewart is a graduate of the University of Cambridge and a Fellow of the Institute of Chartered Accountants of England and Wales.
Edward Ziff, chairman and chief executive, said: "We are delighted to have recruited Stewart MacNeill to join Town Centre Securities.
"It has been great to get to know him over the last few months whilst he has been working with us in an interim capacity and I am pleased that he is joining us on a permanent basis.
"His experience and knowledge have already made him a great new addition to the TCS team as we continue the process of resetting and reinvigorating the business."
:::
SME funder, Bibby Financial Services (BFS), has made two new hires to grow its support for regional businesses throughout the North East and Yorkshire as the UK emerges from lockdown.
Joining BFS from AMG Business Consultants where he was director, Anthony Guest joins as business development manager, responsible for growing new business throughout the North East.
He arrives with more than 30 years' commercial finance experience, including 25 years as corporate banking relationship manager at Barclays Bank and five years with Murray & Lamb Chartered Accounts where he was head of business development and commercial finance.
Rachael Symmons joins BFS as business development manager from Bluestone Leasing, and is responsible for growing new business throughout Yorkshire.
Based from the funder's Leeds office, she has more than four years' invoice finance and asset finance experience.
Head of UK sales, Gary Davis said: "We've hit the ground running in Q2 and our sales teams right across the country have continued to write strong volumes of new business in the face of a challenging market.
"As such, we're delighted to welcome Anthony and Rachael to BFS to help us to maintain this positive momentum in the North East and Yorkshire.
"Both bring with them unique experience and skills, and will undoubtedly enable us to grow our deal numbers throughout the region, and support SMEs and their advisors."
Guest said: "The chance to join a global brand like BFS doesn't happen every day so I'm delighted to join the business and look forward to working with new and existing intermediary partners to build on the funding success BFS has had throughout the region."
Symmons said: "BFS is a well-known brand, with a reputation for excellent client service and a real focus on colleagues so I'm delighted to join.
"The experience of joining BFS has been amazing and I'm now looking forward to getting out into the local business community and building my network to support more SMEs."
Davis added: "Almost half of SMEs say they need additional funding to grow in 2021, and we have the people, experience and funding to make this happen.
"Rachael and Anthony are huge assets to the business and I look forward to us being able to grow our support for SMEs even further with them both on-board."