People: Garbutt+Elliott; Mercia; Gordons; and more
X

Register for free to receive latest news stories direct to your inbox
Register
Leeds and York accountancy, advisory and audit firm Garbutt+Elliott has promoted Alex Hird to director of technical and innovation.
The Technical and Innovation team has grown over the past 18 months to 10 specialists who have been involved in a number of high-profile Initial Public Offerings (IPOs) across the country, as well as accounting valuations and data analysis projects.
Hird has worked for Garbutt+Elliott for over 12 years and during this time was awarded the accolade of the West Yorkshire Chartered Accountants Society Young Accountant of the Year award in 2013.
He has extensive technical accounting experience with a wide variety of businesses under both IFRS and UK GAAP, including acquisition and fair value accounting, GAAP conversions, systems automation and data analysis, as well as leading the firm's legal sector.
Hird said: "I'm thrilled to take on this new position. This is a natural step forward for me and I will be using my experience in technical accounting and advisory to help businesses achieve simple and accessible financial solutions and robust financial reporting.
"The team and I are passionate about quality financial reporting and work hard to gain an in-depth understanding of every client's business.
"As a result, we are often considered as an 'extra member' of an in-house finance team."
Russell Turner, managing partner, added: "Alex's appointment is well deserved. He is hard working, forward thinking and genuinely cares about his clients.
"These attributes are the foundation of our success at Garbutt+Elliott and help us to make a real difference to our clients.
"By investing in our people and developing future talent we are securing the future success of the firm whilst enhancing our client offering."
:::
Mercia, which provides funding to regional SMEs, has expanded the team at its Leeds office and announced a key promotion.
Will Schaffer, who is a member of the team that provides businesses with venture capital from the Northern Powerhouse Investment Fund (NPIF), has been promoted to investment director.
He has more than ten years' experience in corporate finance and industry. Having started his career in Washington DC, he worked with KPMG in Leeds before joining Mercia in 2018.
Meanwhile Emily Latus joins as fund administrator within the same team. She has spent three years working in finance, most recently with the Business Enterprise Fund in Bradford.
Will Clark, MD of Mercia's regional venture funds, said: "The Northern Powerhouse Investment Fund is making a real difference by supporting business growth and jobs in the region.
"Will's promotion recognises the contribution he has made while Emily's arrival will help support its work in the future."
Grant Peggie, director at British Business Bank, added: "The Mercia team has played a key role in NPIF since its launch in 2017 making a difference to businesses of all sizes, particularly across Yorkshire, Humber and Tees Valley.
"It is therefore encouraging to see the Mercia team being strengthened and team members being promoted."
:::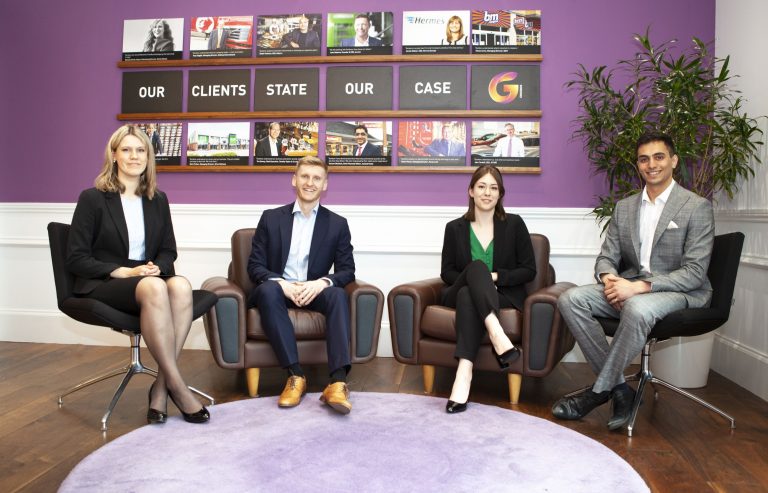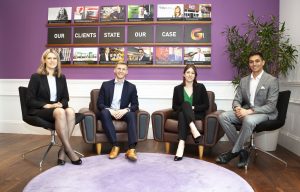 Yorkshire law firm Gordons has welcomed its next cohort of new trainee solicitors after hiring four graduates.
Alexandra Dixon, Chloe Higgs, Danny Barraclough and Kieran Doshi have started their two-year training contracts at the firm, initially joining the corporate, private client, property disputes and commercial property specialisms respectively.
Gordons partner, Victoria Davey, said: "We are totally committed to developing our next generation of great people and excellent lawyers through our traineeships, so we are very pleased to welcome Alexandra, Chloe, Danny and Kieran to the firm.
"They are all talented, ambitious and personable. These are key qualities that we look for in our trainees as we know it means they are already a great fit for our culture and are the type of people our clients will enjoy working with.
"We're proud to be able to give them the opportunity to develop and thrive as they begin what we hope will be long and successful legal careers at Gordons."
Employing 180 people, Gordons has offices in Leeds and Bradford.
:::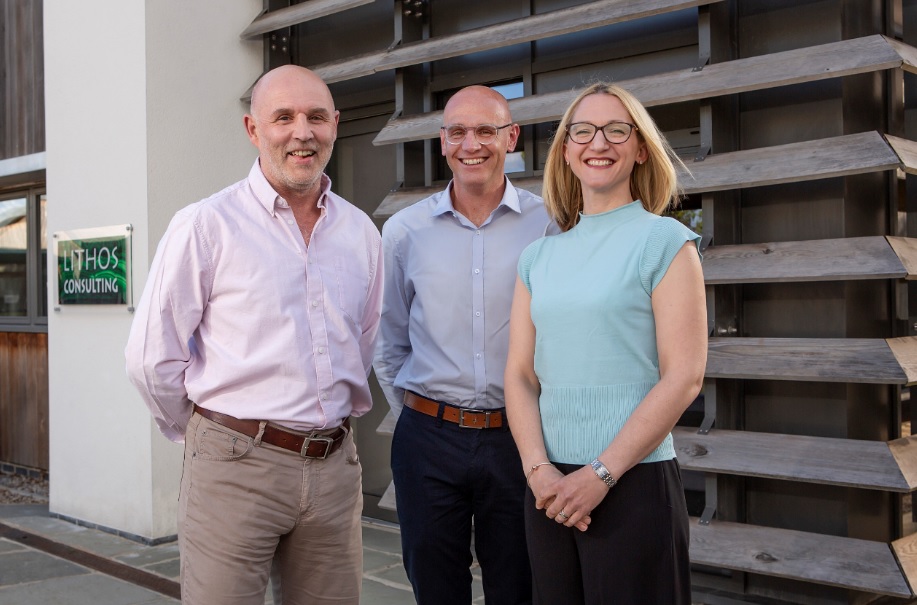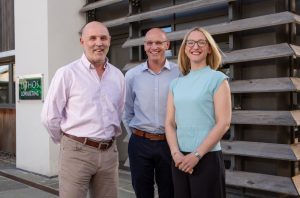 Geoenvironmental firm Lithos Consulting has made two senior appointments as it continues to grow and strengthen its technical expertise.
Lithos, which employs 18 engineers based in Wetherby, has appointed Adam Gombocz as associate director and Julia Reynolds as principal engineer.
Gombocz has 16 years' geotechnical experience dealing with a wide range of projects associated with residential and commercial developments, rail, road and quarries.
He has worked in design consultancies large and small, as a regulator at Leeds City Council, and latterly with the warranty provider NHBC.
He said: "Lithos has a great reputation in the industry and is well respected by their peers, regulators and warranty providers alike.
"It's a really exciting opportunity and comes at an important time for me personally, as I look to broaden my skills and take a more proactive role in running a business.
""The construction industry is buoyant as it emerges from lockdown and the impact of the pandemic, and I'm really looking forward to being part of vibrant business with a very bright and exciting future."
Reynolds has 21 years' experience, the majority of which has been spent working as a local authority contaminated land officer.
She spent 15 years as Part2A technical lead at Leeds City Council. She has also been involved with the Yorkshire and Lincolnshire Pollution Advisory Group, the Yorkshire Contaminated Land Forum and as Yorkshire's representative on the National Land Forum.
She said: "There is an ever-increasing focus on environmental liabilities for landowners and developers, particularly as the Environment Agency increases its response to pollution incidents.
"As Lithos clients become more involved with complex brownfield sites, my extensive experience in environmental legislation and regulation will be invaluable in helping clients navigate this minefield."
Reg Perrin, MD of Lithos, said: "Both Adam and Julia will be a huge asset for us and, even more so, for our clients who will have direct access to professionals who are well respected and acknowledged specialists in their field.
"Indications are that infrastructure, construction and housebuilding in particular have a bright future.
"Pent-up demand caused by the pandemic plus the Government's 'Build, Build, Build' and 'Levelling Up' strategy should mean infrastructure projects move forward at pace, particularly in the North of England.
"Our numerous accreditations (including rail) and exceptional technical capabilities mean we are really well placed to support this."
"It couldn't be a better time in our sector to take on Julia and Adam, both exceptional individuals in their own areas of work."