Agency roundup: Intellistart; Tried&True; Aubergine; and more
X

Register for free to receive latest news stories direct to your inbox
Register
A Leeds law student has combined his studies with his love of all things digital to create a specialist marketing agency.
Joel Cortez was working as an intern at legal firms while at Leeds Beckett University, when he saw a gap in the market and set up Intellistart.
He said: "The average marketing agency does not understand the needs of solicitors – or understand the regulations surrounding the profession."
Having started as a summer intern, he ended up working full-time in marketing and deferring his studies.
He worked with several legal firms and others in professional services, looking at their branding, website, online paid advertising, email marketing and video marketing, before returning to finish his degree.
In September last year Cortez decided to focus his energies on Intellistart and turned to AD:VENTURE, a business support programme which helps ambitious new businesses trading for less than three years in North and West Yorkshire.
Cortez, who came to the UK from the Philippines when he was seven, runs Intellistart with his partner Ewelina Radziewicz, who came from Poland when she was 15.
The company is now working with about 15 legal firms in Leeds, Manchester, Birmingham and further south.
As a student Cortez was put in touch with AD:VENTURE by the university's business centre, and accepted onto Accelerate, a programme of support which brings together pre-recorded masterclasses, weekly live webinars and one-to-one support, along with advice on grants and funding.
Accelerate is run by Leeds Beckett University on behalf of AD:VENTURE.
Cortez said the support given to him by AD:VENTURE, which is part-funded by the European Regional Development Fund (ERDF), was pivotal in growing the business.
As well as employing his partner, he has immediate plans to take on two new members of staff, and possibly one more by the end of 2021. He is also considering moving into an office.
Sarah Carling, AD:VENTURE programme manager, said: "Joel is a great example of the type of entrepreneur we want to encourage in the Leeds City Region; someone who has specialist knowledge, sees a gap in the market and goes for it.
"His success leads to the success of other businesses, which is fantastic, and in time will see him create much-needed jobs."
:::
Yorkshire-headquartered digital marketing agency, Tried&True, has expanded its team after a flurry of new client wins.
It has welcomed seven new members to its team as well as making several senior appointments.
Kirstie Looms has been appointed as the agency's new director.
Her digital career began in 2007. She has had a number of roles over her 15-year marketing career, including working as head of marketing at a premium lifestyle clothing brand.
Tried&True has also appointed Sammy Altman as its head of PR & social media.
Altman has worked in PR & social media for over five years both client and agency side. His experience spans multiple industries and she specialises in both B2C and B2B marketing.
Alongside the agency's senior appointments, Holly Parker has been hired as general manager, Dave Wilkinson has joined as a digital strategist, Ross Lowe has started as junior graphic designer and both Heather Page and Henry Marshall have been hired as marketing assistants.
Mick Tilley, director of the agency, said: "I am delighted by the growth of Tried&True as a business.
"We are really excited to welcome Sammy and Kirstie to the team, I do not doubt that their unparalleled experience will be of great benefit to Tried&True.
"I am also extremely happy to welcome our newer team members to the business and look forward to watching them grow."
Having recently moved into its second financial year, Tried&True has its eyes set on its first £1m year.
:::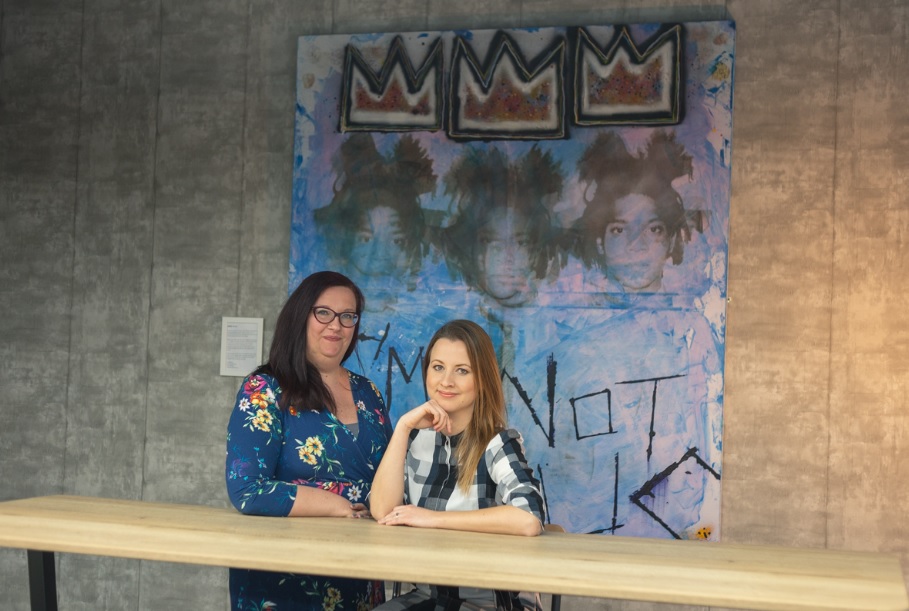 Leeds agency, Aubergine, has been appointed by international charity Vitamin Angels to launch its UK programme – Vitamin Angels UK – and raise awareness of childhood food insecurity.
Aubergine's winning pitch concept was to launch the first ever National Childhood Nutrition Day on June 9 2021, to raise awareness that one in four children in the UK lack access to nutritious food.
Working with the National Day Nurseries Association (NDNA), Vitamin Angels UK delivers free weekly nutrient-dense and vitamin-rich packages to six nurseries in England containing fruit, vegetables and protein-rich foods.
Over 400 children from low income families are benefiting from the scheme as it helps give them a quality diet they otherwise wouldn't have.
Shannon Burke, vice president of marketing at Vitamin Angels UK, said: "We appointed Aubergine because of their experience, passion and authentic enthusiasm for our mission – and we loved their idea for launching an awareness day.
"We're facing a childhood food insecurity crisis here in the UK and we need to act now.
"Through our donations and the support of our Corporate Partners, we aim to increase our program to more nurseries in the UK by the end of 2021."
Aubergine director and co-founder, Emma Gardner, said: "With both Aubergine directors having toddlers at nursery, Vitamin Angels UK's work is very close to our hearts.
"We're so excited to have been appointed by the charity to shout about their incredible and valuable work – and we can't wait to see the launch of the UK's first National Childhood Nutrition Day."
:::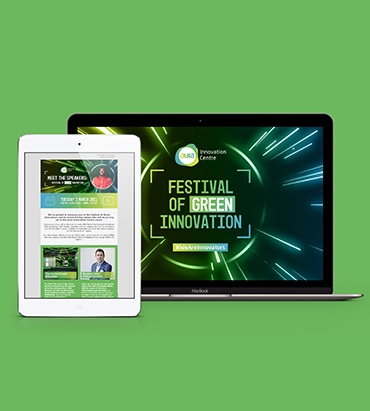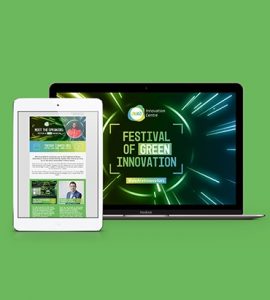 Yorkshire marketing agency Sowden + Sowden has secured a new contract win with the University of Hull's Aura Innovation Centre (AIC).
The agency fought off fierce competition from nearly 40 UK agencies to secure the contract, the second it has won with the AIC.
Sowdens is forging a reputation for its pedigree in green energy marketing and communications.
The team has worked on some of the biggest sustainability projects in the Humber, including marketing Humber's Waterline Summit, the University of Hull's Offshore Wind Library project, and Yorkshire Water's annual Executive Board visit focused on flood prevention, which was attended by 25 world leaders.
It also delivered the live-streamed Festival of Green Innovation in March this year – which attracted over 1,000 viewers from 10 different countries – and recently gained a separate contract with a global green energy giant.
The AIC is a flagship UK project part funded by the European Regional Development Fund which champions innovation in low-carbon and supports businesses to develop new products and services to improve environmental sustainability.
Over the last 18 months, Sowden + Sowden has provided it with marketing, communications and event support.
Polly Sowden, director, said: "The fact that the AIC chose to continue working with us as their marketing and communications partner is testament to the outstanding results we've delivered for them over the last 18 months.
"As an agency we're proud to have the opportunity to work with some incredible organisations to help drive forward the low-caron agenda in the Humber and further afield.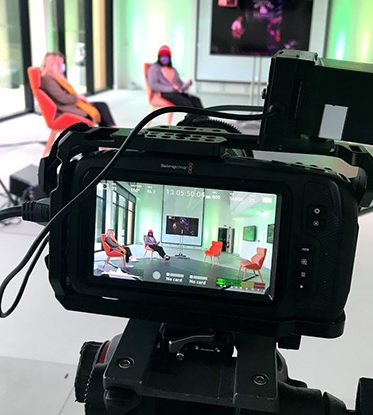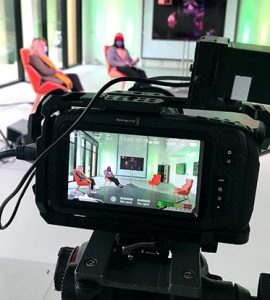 "We can't wait to build on our strong relationship with the AIC to continue promoting all the amazing work they're doing to support SMEs to make a real difference in environmental sustainability."
The new contract covers Marketing and Communications, Events and Copywriting services and will see the agency working alongside the AIC on a range of marketing and brand projects until March 2023.
Louise Smith, director of Aura, said: "The AIC has an essential role to play in greening the SME supply chain in the region.
"We are very much looking forward to working with the Sowdens team again, as we push ahead over the next two years to accelerate, innovate and collaborate, supporting and encouraging the Humber's SMEs to build their low-carbon capacity in the race to Net Zero."