Agency roundup: Hatch; Big Bamboo Agency; Jaywing: and more;
Leeds headquartered PR, social and activation agency, Hatch, has promoted Victoria Tidmarsh to head of digital PR, and expanded its Digital PR team as part of the agency's wider strategic development and growth plans. 
Tidmarsh's promotion is complemented with the appointment of Marc Sibbons, who joins as a junior digital PR manager from Aviva.
Sibbons, who has spent the past seven years working in Digital PR roles, brings a wealth of experience from his time in agencies and in-house.  
 Jason Madeley, managing director at Hatch, said: "Digital PR has always been a part of our offer. However, the ever-changing face of the PR sector means that services can quickly become diluted.
"By having a focused approach to our work, we will ensure we deliver clear commercial outputs for our clients and ensure our teams skill sets are integrated into our ambitious agency growth plan."
Tidmarsh added: "Whilst we've always delivered impactful activity for our clients, by expanding our Digital PR offering we're now able to take that to another level.
"Combining the right data and insight with the creativity of our team means we can provide brands with incredibly bespoke campaigns, and showcase a more detailed ROI than ever before. 
"Whether it's supporting SEO teams with their strategy, delivering engaging experiences through online platforms or simply connecting brands with the right audiences, this extra layer of expertise adds more value to the great work we already do."
:::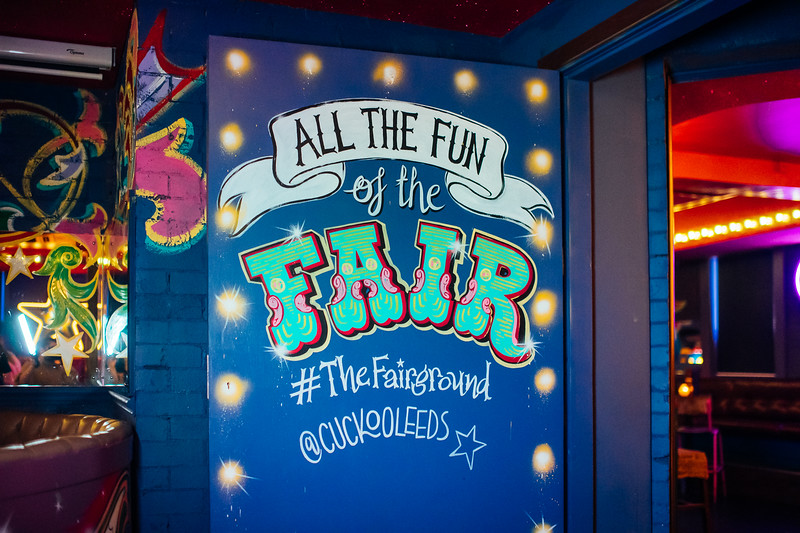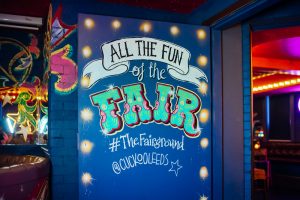 Harrogate-based full-service agency, Big Bamboo, has been appointed by one of the major players in the Leeds hospitality scene.
Launched two and a half years ago by in-house and agency marketing specialist Nicola Stamford, Big Bamboo will provide Escapism Bar Group – which owns seven city centre venues – with strategic marketing and PR support as it sets its sights on boosting its customer base and increasing its market share.
Escapism Bar Group was founded in 2004 by husband-and-wife team, Phil and Mel Harrison, with the opening of the first venue, Mean-Eyed Cat Bar.
The Group now owns and operates six other unique bars – including Tiki Hideaway, Cuckoo, Verve and Call Lane Social – all offering clients a unique day and night-time experience.
Stamford said: "We are thrilled to have been given the opportunity to work with the Escapism Bar Group team as it sets its sights on the next phase of its already successful journey.
"Our role is to offer strategic advice when it comes to marketing and PR activities, and to ensure campaigns reach their intended audience. We want to help the company win new customers and increase its market share of the city's night-time economy.
"Covid has had a devastating impact on the hospitality sector, and as we edge nearer to casting off the last remaining restrictions, we will be helping Escapism Bar Group to ensure those looking for a great night out in Leeds make one or more of its seven bars their destination of choice."
Phil Harrison said: "We were particularly impressed by the expertise and enthusiasm of Big Bamboo.
"With several of the team already being Escapism Bar Group customers, they knew our venues and the marketplace in which we operate incredibly well.
"From opening our first venue less than two decades ago, we have already achieved far more than Mel and I originally envisaged.
"Now, with Big Bamboo's insight and strategic input, we are in a position to take our business to the next level, which is a very exciting prospect for us and our team."
Stamford added: "Two and a half years after launching, we have grown the team from two to 13, bringing together marketing strategists, brand specialists, creative content writers, designers and PR experts under one roof to serve 20 clients across the UK and two globally.
"Coming out of a pandemic, it has never been more important for companies to re-evaluate their marketing communications and tailor their channels to talk directly to their target audience.
"Our growth has given us the experience and skills required to be ready to help more clients do this, both B2B and B2C."
:::
Following a competitive tender process, Together Financial Services has appointed Sheffield and Leeds-based agency, Jaywing, to transform its onboarding processes and review all aspects of its acquisition journey. 
Together offers a portfolio of secured lending products, often working with 'hard to mortgage' properties or with individuals and companies who might struggle with traditional lenders. 
Jaywing's risk consultants will work to streamline Together's end-to-end application process by increasing automation.
Jaywing will combine risk practice advice with hands-on analysis to assess the company's credit orchestration and decisioning, data management, affordability, ID and Verification, and pricing.
Marcus Golby, group chief operating officer at Together, said: "Jaywing was the stand-out consultancy for this engagement. 
"Their broad range of skills in Risk and Data Management is unparalleled, and we were impressed by the sector knowledge that they were able to exhibit within the tender process. 
"They gave us confidence that they had relevant industry experience to add to that of our own team, which will prove invaluable as we embark on an exciting transformation." 
Jaywing MD, Ben O'Brien, added: "We are delighted to be working with Together, bringing a wide range of specialist knowledge to such an ambitious programme. 
"Many lenders are looking afresh at digitisation and our focus on data and our hands-on experience of using AI to transform real business processes gives us a strong advantage over other consultancy firms." 
:::
Specialist property communications agency, Quatro PR, has announced a major promotion and several new hires as it focuses on further growth in 2021.
Tom Martin has been promoted to executive director in recognition of his work with company over the past six years. He will join the board of directors, alongside founding partners Paul Dimoldenberg (chairman), Gary Pleasants (chief executive officer) and Rob Fellows (chief operating officer).
In his new role, Martin will continue to lead the company's Strategic Land work and advise clients on political and community engagement for major development proposals.
He will also focus on growing Quatro's work in the North of England to reflect the Government's 'levelling up' agenda.
As part of this, the company will establish a physical presence in Yorkshire to better serve clients who want to engage with regional mayors and devolved stakeholders across the North of England.
Martin will be closely supported by new team member Richard Parry, who has joined Quatro as a senior account director.
Parry will work alongside Quatro's existing client base, as well as focusing on developing new business. He joins from industry competitor, MPC, and has extensive experience of securing planning committee success for major development proposals in the South and East of England.
His varied experience includes promotions of residential, commercial, and mixed-use schemes, as well as new garden communities.
Parry is also joined by fellow new starters, Nilufa Jahan and Katie Phillips, both of whom joined Quatro as account executives earlier this year.
Gary Pleasants, chief executive officer, said: "During his six years with the company, Tom has built a successful team and developed into a key member of the business.
"He has also taken on additional responsibility in terms of the company's commercial operations, particularly focused on new business.
"I'm also delighted to welcome Richard, Nilufa and Katie, who will be major assets as part of our continued growth
strategy.
Martin said: "I'd like to thank Paul, Gary and Rob for their support since I joined the company. I'm delighted
to join the board of directors and look forward to continuing to advise clients on project work, whilst also focusing on growing our presence in the North of England."
Parry added: "I'm thrilled to be joining Quatro at such an exciting time for the company. Working alongside
Tom and the rest of the Strategic Land team, I'm looking forward to celebrating our future successes with clients."