People: Clarion; Bradford Chamber of Commerce; The Skills Network; and more
X

Register for free to receive latest news stories direct to your inbox
Register
Law firm Clarion, which has built one of the largest dedicated banking and finance teams in the North, is continuing to expand its 19-strong practice with the appointment of senior associate Carly Brown and paralegal Lucy Poppleton.
With seven years' experience in banking law, Brown joins from the Leeds office of a global law firm where she gained experience of advising both funders and borrowers on a broad range of banking matters.
Her expertise includes specialist knowledge of leveraged finance and development and real estate finance, and further strengthens Clarion's offering.
Poppleton joins Clarion's banking and finance team having worked for a London law firm for the last eight months after completing a Legal Practice Course with Law and Business MSc (distinction) at University of Law, Leeds.
In her new role, she will assist the banking and finance team, working with clients such as asset-based lenders, banks and borrowers.
These latest appointments follow Francesca See joining the team as an associate solicitor four months ago.
Phil Dine, partner in Clarion's banking and finance team, said: "We are pleased to be adding further strength in depth by welcoming Carly, a senior and knowledgeable banking lawyer whose strong track record in leveraged finance will support our offering in this area.
"In addition, Lucy's appointment is a demonstration of our ongoing commitment to bringing on board young talent as we continue to expand our team in order to meet the needs of existing clients as well as having the capacity to advise new clients.
"Not only are many of our clients growing, they are also facing a fast-changing market as CBILs wind down and the recovery loan scheme is put in place.
"Carly and Lucy will work with our expert team assisting clients as they explore alternative funding positions and help them navigate through the complexities of the funding landscape."
Brown said: "It's unusual to see a dedicated banking practice of Clarion's size and capability within a regional firm. I'm excited to be joining such an experienced team; it's a great opportunity to use my skills to support its continued growth."
:::
Bradford Chamber of Commerce's property group has recruited new blood to strengthen its influence.
The Property Forum, chaired by Marianne McCallum, has added seven new people to its steering group recently, increasing its overall knowledge and expertise.
As well as tackling key issues relevant to the property and infrastructure sectors, such as planning, employment land and housing, the group helps to determine topics and speakers for upcoming Chamber events.
The new figures on the group (and their specialisms) are:
Richard Merrills of Watson Batty (architect)
Simon Mydlowski of Knights (asset management and development)
Yaseen Mohammed of Y Property (regeneration)
Marcus Rathbone of Rex Procter & Partners (quantity surveyor/construction consultant)
Justin Robinson of Hayfield Robinson (property consultant)
Matt Rudman of Vectos (transport planning and engineering)
Jennifer Winyard of Barratt Developments (house-building)
McCallum said: "I would like to thank everyone who has been involved in the Steering Group, especially those who have stepped down in recent months.
"They have made a great contribution to the work of the Property Forum. Secondly, I'm really pleased that we've been able to quickly bring in new high-calibre people to help drive forward the work of the Forum.
"They're keen to engage with our relevant stakeholders such as the local authority and influence policy-making.
"Whilst the pandemic has disrupted the plans for some local projects, we're keen to see our specialists' expertise utilised to support the growth and development of Bradford's economy."
Standing down in recent months were Chris Ing of Ing Consulting, Sonny Sharma of Sharma Williamson, Tom Pridmore of Optima Highways and Alistair Gill of Esh Group.
:::
Following a recruitment drive, Selby-based online learning provider The Skills Network, has appointed 47 new recruits this year, including Sian Thomas, executive director for international and Paul Wakeling, executive director of curriculum and quality.
As part of her role, Thomas will be leading The Skills Network's international strategy which will be key to supporting the organisation's growth plans and expanding its international customer base.
As the previous director at Global Prosperity Skills, she has a wealth of experience in the skills sector.
Wakeling will be providing leadership and strategic development of the organisation's curriculum offer, including distance learning and apprenticeship provision, to help drive the delivery of bespoke quality products.
He offers a host of experience within the education sector, having previously worked as group deputy principal at New City College and principal and CEO of Havering Sixth Form.
Thomas said: "Skills development and access to innovative, accessible online learning are in demand across all sectors, worldwide.
"We've seen a real growing need for a future proof e-learning solution that can deliver bespoke learning solutions at scale.
"The Skills Network has so much to offer, with an incredible range of technology-based solutions and services – I'm really looking forward to expanding our offer to partners and learners across the world."
Wakeling added: "The Skills Network is a long-standing provider, with a brilliant reputation, and I'm looking forward to working closely with the wider team on the continued development of a high-quality e-learning curriculum.
"Even before the pandemic, online learning had become extremely prevalent within today's society, but it's absolutely essential we continue to develop our offering to support each individual learner to achieve their best.
"Having previously worked in further and higher education, I'm excited to share my knowledge with the business, and to help deliver high-quality and bespoke learning experiences."
:::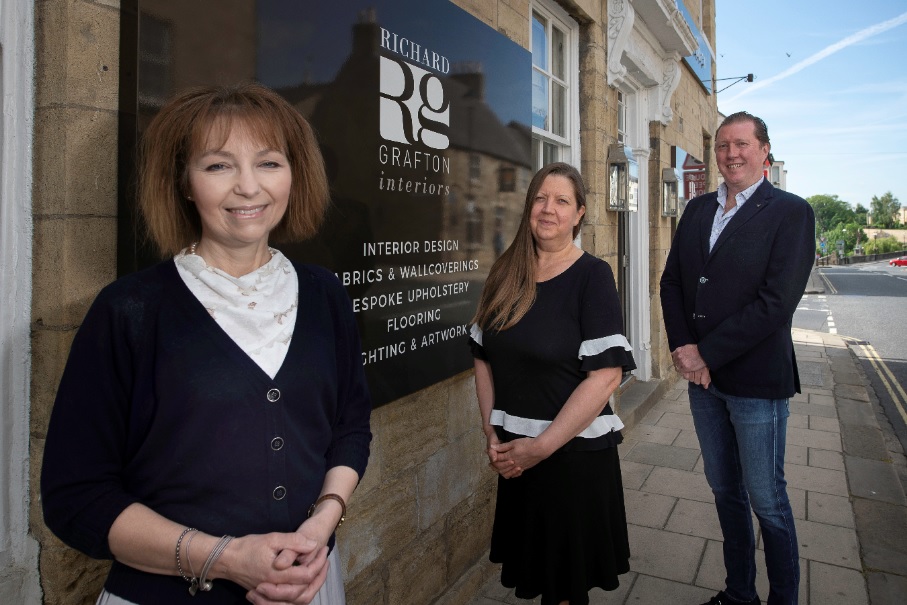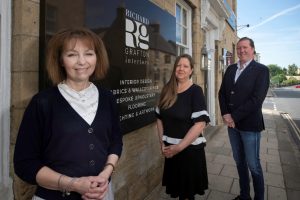 Richard Grafton Interiors, which opened a showroom in Wetherby just a year ago, is already expanding its team in the town with the appointment of experienced interior designer Helen Mackay.
Having worked in interior design for nearly nine years, Mackay has a loyal customer following in the local area.
She joins from Furnish & Fettle in Wetherby where she spent over four years, and, prior to that, she worked with Richard Grafton at James Brindley in Wetherby for more than four years.
Mackay is the fourth interior designer to join the Wetherby team and will work alongside well-known interior design specialists Donna Schofield and Karen Draper who manage the showroom, supported by Rebecca Thomas.
The team also works with Richard Grafton Interiors' in-house architectural design specialists who delivery projects for kitchens, bathrooms and bedrooms as well as cabinetry.
The Yorkshire interiors, architecture and design business expanded from its well-established showrooms in Harrogate and Ilkley last June following a £500,000 investment in the renovation of a Georgian building on the High Street, Wetherby.
Richard Grafton said: "Despite having been shut for six months during lockdown, the Wetherby showroom is going from strength to strength and we are already having to recruit a fourth interior design specialist in response to ongoing customer demand.
"Having worked with Helen previously, I have always been impressed by her design flair and I'm really pleased she's come full circle to work with us again.
"The Wetherby showroom is performing strongly and Helen's arrival will further bolster our talented team here.
"It's important we continue to invest in future growth and bring the right people on board in order to deliver outstanding design projects for our customers as well as exploring new opportunities."
Mackay said: "I'm genuinely excited to be working with Richard again and joining such a renowned team.
"I'm looking forward to welcoming customers, old and new, to this beautiful new showroom where they can get inspiration from our stunning room sets as well as being given informed design advice.
"Being able to offer a complete service from concept to project delivery, all under one roof, is proving to be extremely popular."