£7.8m finance package energises emergency power provider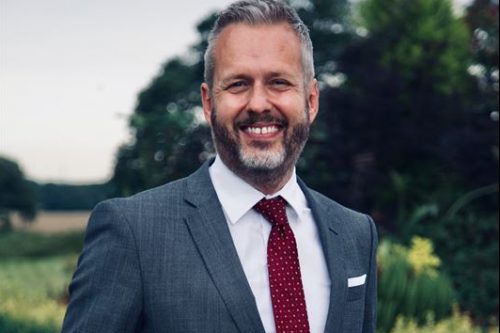 X

Register for free to receive latest news stories direct to your inbox
Register
Scarborough-based Dale Power Solutions has secured a £7.8m finance package, which will give a major boost to the firm's growth plans.
The business is a national provider of emergency power solutions which includes the manufacture of uninterrupted power generation systems (UPS) and ancillary emergency power products.
Shawbrook, a specialist bank, has provided the £7.8m package which will be used to finance the company's forecasted growth trajectory.
Andrew Marr, finance director at Dale Power Solutions, said: "The facilities provided by Shawbrook are enabling us to refinance our existing senior term debt in addition to providing the financial strength to fund our growth ambitions.
"As a lender, Shawbrook has been an outstanding partner to work with. The flexible facilities as well as both the insight and expertise shown throughout the funding process gave us encouragement that they could provide the close partnership that would help us throughout our growth journey.
"We have come through the challenges associated with COVID-19 extremely well, and we're now seeing a real uptick in demand and like-for-like sales at this point show a significant underlying growth compared to 2020.
"As our key sectors open up further, we expect a significant increase in demand for our products and associated services."
Dale Power Solutions trades from a 67,000 sq ft factory. In addition to manufacturing UPS in its main factory, it manufactures and refurbishes diesel generators in a new purpose-built facility, as well as carrying out repair and maintenance services.
The company also provides distributed green energy storage solutions supporting the net zero carbon initiative.
Established in 1935, its products are used in markets sectors that require a constant source of power, consequently when the mains source is unavailable, back-up power is essential.
The provision of uninterrupted power is crucial for its clients and is specifically required in sectors such as healthcare.
Nick Salmons, relationship director at Shawbrook, said: "We spent a good deal of time working with Andrew and the team to really get under the skin of the business and truly understand its ambitions, continually reviewing different scenarios to make sure that the solution we provided them with fitted their needs exactly.
"There is no doubt that COVID-19 affected the business by delaying its growth ambitions, but the business is now clearly on a significant growth trajectory and approached us to provide them with flexible facilities that would enable them to continue and accelerate that growth path.
"With orders that had been pushed back from 2020 now coming to fruition, it's a really exciting time for the business and the nature of the products and services that it provides means that investment by their customer base cannot be put off any longer.
"I have been very impressed by the team at Dale Power Solutions and we are delighted to have supported the business with this ABL facility."