Buyer found and jobs saved at transportation services company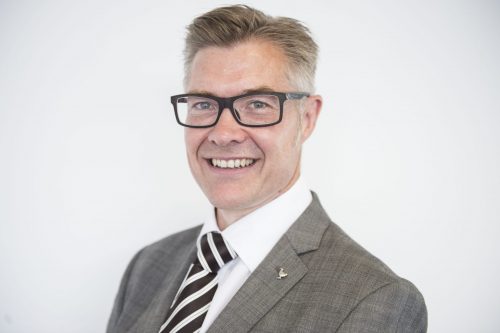 X

Register for free to receive latest news stories direct to your inbox
Register
Hull-based Trans 2 Logistics Ltd has been sold in a pre-pack deal after it fell into administration, saving the jobs of its 18 staff.
Sean Williams and Phil Deyes, of Leonard Curtis Business Solution Group (LCBSG), were appointed administrators of Trans 2 Logistics on 9 June 2021.
The business – a transportation services company – was incorporated in 2015 and specialised in the transportation of abnormal loads.
It had suffered financial difficulties due to a combination of factors including a loss-making contract in 2019, the COVID-19 pandemic and subsequent reduction in turnover, as well as the impact of Brexit uncertainty.
Despite the company directors working hard to turn the situation around – including raising additional funding and investing personal funds – the business reached a point where it was not able to trade out of its financial difficulties.
LCBSG director Sean Williams met with the company on 18 May 2021. Following this meeting, the professional advisory firm liaised with stakeholders and undertook an accelerated marketing campaign in an attempt to sell the business.
This resulted in 11 expressions of interest and a sale was completed to Clugston Distribution Services earlier this month.
Williams said: "Unfortunately, market conditions have resulted in the company being unable to continue to trade. However, the team here at LCBSG and our partner advisers have delivered the best possible result under the circumstances.
"The transaction had to be completed in a very short timeframe, which was governed by the lack of working capital within the company.
"We believe the pre-pack has maximised asset realisations for creditors and, most importantly, safeguarded the employees' livelihoods.
"We'd like to thank the directors of the company for their co-operation in what was a very distressing time for them."
Alistair Clugston, managing director of Clugston Distribution Services Limited (CDSL), said: "We are pleased to have purchased the trade and assets of the Trans 2 business.
"The transaction had to be undertaken in a short space of time due to the constraints and pressures facing the business.
"Being able to save another 18 jobs is pleasing, and we are hopeful that we can build on the opportunities this trade can provide to CDSL.
"The transaction was also made possible due to the swift responses of both our investors, The HLD Group of Companies and our lawyers, Addleshaw Goddard.
"They worked closely and expeditiously with the management team to get to the right result for all key stakeholders."
The administrators were advised by Leeds-based Clarion Solicitors.