People: Xpand; BHP Corporate Finance; #WECAN; and more
X

Register for free to receive latest news stories direct to your inbox
Register
Digital marketer Danni Johnson has been awarded a senior leadership role at digital marketing agency Xpand, just 18 months after joining.
Johnson, who first joined the Saltaire-based agency in November 2019, has been promoted to digital marketing manager following a fast-track management programme.
In December 2020, she started the six-month programme after founder Jag Panesar saw potential in her abilities to inspire, support and lead a digital marketing team.
Having successfully completed the programme – and exceeding targets – she was awarded the position on 3 June.
She said: "Almost two years ago, I took a chance on a career change. Following the birth of my twins, I realised I wanted more from my job. I wanted to make a difference.
"I applied for a role at Xpand but at that moment, it wasn't the right time. A few months later, I got a call out of the blue asking if I was still interested in the role as the team had been unable to shake the feeling that they should have offered me the role.
"I jumped at the chance and the rest is history. Working at Xpand has been a fantastic opportunity for me and the clients I get to support are brilliant.
"Knowing we are helping businesses grow and thrive is a brilliant feeling, and I can't wait to see what the future brings for us as a team."
Xpand offers a full range of marketing services, including digital marketing strategy, PR, SEO services, PPC marketing, social media marketing and website design. The agency helps businesses across the UK grow and improve their digital footprint.
Panesar said: "Danni played an important role in a lot of our marketing in lockdown and has helped shift the direction we are going in as a company.
"Having her on the management team can only make us stronger. I'm really excited to see how her career develops and how it will continue to impact Xpand's growth."
:::
BHP Corporate Finance has recognised the "hard work, commitment and expertise" within its team through the promotion of two longstanding employees; Will Holmes and Juel Chowdhury.
Holmes joined BHP in 2015 after training at a firm in York which he entered as a school leaver. He has now been promoted to director.
He leads transactions and provides proactive deal advice to clients. He is also chairman of the Professional 100 Club in Leeds.
He recently provided advice to a £1bn turnover, privately-owned client who was selling a major division of their business and led a buy-side project for a client making a transformational cross-border acquisition in the Netherlands.
Holmes's promotion means the 20 strong team of advisers at BHP Corporate Finance consists of 12 senior personnel made up of six partners and six directors.
It coincides with Chowdhury being promoted to manager. He joined BHP Corporate Finance in 2016 having qualified at KPMG in financial services audit and spent some time in the finance team at Morrisons.
Chowdhury advises on a range of transactions including sales mandates involving trade buyers and private equity; management buy-outs; and supporting businesses through forecasting, business planning and securing growth capital.
He was recently heavily involved in the significant cross-border deal involving The Label Makers.
Corporate finance partner, Andy Haigh, said: "These are both well-deserved promotions as Will and Juel's hard work, commitment and expertise really shine through.
"They are both valued members of the team and their promotions are great examples of how employees can grow and develop their careers at BHP.
"We strive to make BHP a great place to work and want highly talented people to make it their long-term workplace."
:::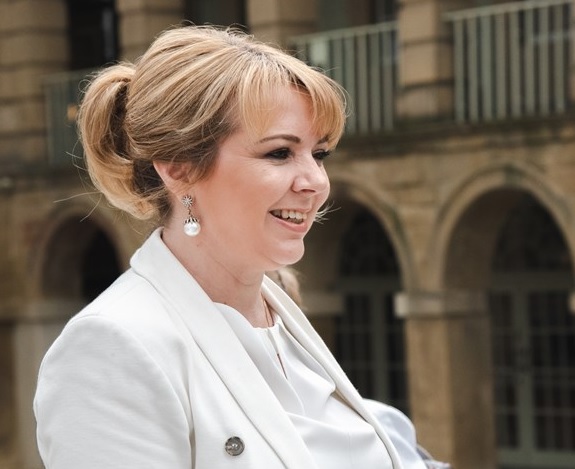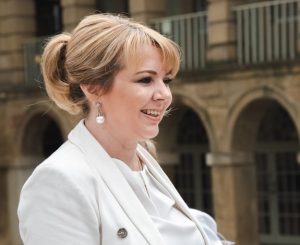 Nicky Chance-Thompson, CEO of The Piece Hall Trust in Halifax, has been appointed chair of the #WECAN steering group, a project aimed at building the leadership skills, capabilities and opportunities of women in the Leeds City Region.
Led by Leeds Beckett University, the three-year #WECAN (Women Empowered through Coaching and Networking) project aims to increase the skills and opportunities for women who are self-employed or working for small and medium-sized businesses and social enterprises across the region.
The project, part funded by the European Social Fund with support from the Department of Work and Pensions, offers funded support and training to businesses and their women employees, enabling women to progress into and within leadership roles.
The aim of the steering group is to provide strategic direction and act as a voice for SMEs and social enterprises across the region.
Chance-Thompson said: "I am so proud to have been asked to chair the #WECAN steering group and to be involved in such an important and timely initiative, which seeks to improve opportunities for women and employers across the Leeds City Region.
"I encourage anyone who is eligible to get involved and take advantage of this opportunity to support women employees and business."
Professor George Lodorfos, Dean of Leeds Business School, said: "We are delighted to welcome Nicky as chair of the #WECAN steering group.
"Nicky brings with her a wealth of knowledge and experience and, in her role as CEO at the Piece Hall Trust, she will be an excellent role model and source of inspiration for our future leaders who are taking part in the #WECAN project."
:::
Four members of the Hull and East Yorkshire Local Enterprise Partnership (HEY LEP) Board are set to steer newly-formed sub-Boards of the LEP, focusing on different aspects of the Hull and East Yorkshire economy.
The appointments were agreed at a HEY LEP Board meeting, with deputy LEP chair and business development director at Wren Kitchens, Stephen Parnaby, appointed chair of the Infrastructure Board and HEY LEP Board member and University of Hull's vice-chancellor, Professor Susan Lea, as chair of the Innovation and Transformation Board.
In addition, Jayne Adamson, LEP Board member and people director at Humber Coast and Vale Partnership, is to chair the Employment and Skills Board (ESB) and Gill Alton, LEP Board member and CEO of the TEC Partnership, is to lead the Business Support Board.
The ESB will focus on reducing the skills gaps in the region, delivering the recommendations of the Local Skills Report by creating the foundations for the growth of new jobs in the region, in addition to ensuring young people receive high quality careers advice.
The Business Support Board's role is to ensure businesses can receive and access advice, finance and other support to sustain and develop their organisations to flourish, whatever their size and sector.
The Infrastructure  Board will look at future investment opportunities for the region as well as have a focus on transport and placed-based property developments and bring together Government agencies to expedite these developments.
Currently, the LEP is recruiting for members for these sub-Boards.
The Innovation and Transformation Board is being developed by the LEP
It will focus on promoting and sharing innovation within the business community, using the academic and research strengths of the region's university and colleges. It will also identify major projects or technologies, which could transform the region and ensure these opportunities are developed.
James Newman, chair of the HEY LEP Board, said: "I am delighted we've been able to appoint four excellent chairs of our new sub-Boards.
"Each brings with them significant leadership experience and knowledge of the region.
"Every sub-Board will play an important role in supporting the LEP Board in its various activities of developing and implementing the economic strategy for the region and monitoring progress on the strategy and other programmes being delivered by the LEP on behalf of the Government and local authorities."