Property people: Gent Visick; Avison Young; CRT Property Investments; and more
Leeds property consultancy, Gent Visick (GV), is expanding its building surveying and project management division with the appointment of Michael Jack as a director.
He has spent the last eight years in a director-role at Trident's Leeds office and prior to that he was a senior building surveyor at JLL in Leeds.
In his new role he will oversee and provide cost consultancy, contract administration and project management services on a wide range of new build and refurbishment projects throughout Yorkshire and beyond, as well as carrying out dilapidations and acquisition surveys, and offering planned maintenance advice.
Jack said: "This is an opportunity to join a well respected and established building consultancy team.
"Although GV is well-known for its work in the industrial sector, there is also a good mix of office, retail and new development work underway, which makes this a wide-spanning and hands-on role, overseeing projects from start to finish, which really appealed to me."
Gavin Ritchie, director of GV's building consultancy division, said: "I've known Michael for a long time, and he has a great reputation, enviable client base and plenty of experience, so he's a fantastic addition to the team.
"There's no doubt his knowledge and enthusiasm will be popular with clients and further enhance the value of our work.
"His appointment comes on the back of an extremely busy six months for our team which has seen us winning work on a range of high-profile projects across the North of England.
"It also follows Matt Harriman's promotion to associate director level earlier this year and we're now recruiting for a graduate surveyor to join our team this summer."
:::
Strategic real estate advisor, Avison Young, has made two new hires in its Leeds office, with associate director in the healthcare sector, Andrew Sutherland, and service charge consultant, Phoenix Searle.
Joining from a specialist healthcare surveying practice, Sutherland has worked with a range of high-profile clients and has accumulated over eight years' experience across a breadth of property before concentrating on the healthcare sector.
His particular expertise lies in the primary healthcare sector, where he advises GP practices, landlords, developers, investors and banks. He also has experience of providing advice to clients in the independent sector.
Based in Leeds but working on a national remit, he joins a team of 15 dedicated consultants focusing on the elderly, specialist care, primary, private hospital, day nursery, dental and pharmacy healthcare sectors.
Sutherland said: "This is a very exciting time to be joining Avison Young's team of healthcare property advisors.
"Avison Young is highly regarded in the sector and recognised as one of the leading advisors in the UK and I am thrilled to be joining such a well-established team and be part of the continually growing department."
Joining the team from Jet2 Holidays, after working in both Leeds and on the south coast, Searle's background is in legal, IT and analysis focused roles.
While he is now based primarily in Leeds, Phoenix's remit will extend throughout the UK and Ireland, with the possibility of providing consultancy services across Europe.
Commenting on his new role, Phoenix said: "With a view to working for a growing team with strong values, in a supportive environment, joining Avison Young was a no brainer.
"The continued growth ambitions and forward-thinking culture of the business is exciting and I'm looking forward to becoming an integral part of the team."
Claire Paraskeva, principal and managing director of the Leeds office, said: "We're pleased to welcome both Andrew and Phoenix onboard and look forward to their input in their specialised fields.
"Both appointments reinforce our region's growth ambitions as we continue to increase the range of teams we have based in our Leeds office with the addition of the healthcare sector, allowing us to further enhance our first class service to clients across the north and Scotland."
:::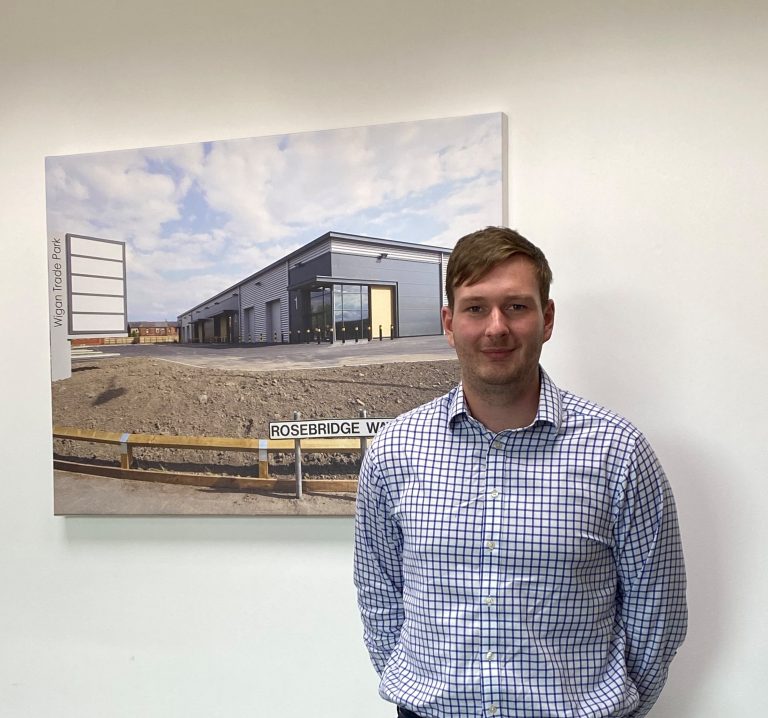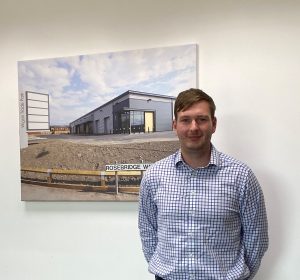 CRT Property Investments Ltd, a subsidiary of the Coalfields Regeneration Trust, which supports 5.7 million people living in former UK mining communities, has appointed Thomas Graham as property and assets surveyor.
Previously a graduate surveyor for a property management company, Graham will support the investment and development director at this business, assisting with all property and asset management procedures across the company's growing portfolio.
He will also liaise with third party consultants and advisors in his new role on landlord and tenant matters, ranging from new lettings to lease renewals.
He said: "It was the association to The Coalfields Regeneration Trust and the charity side of the business that first attracted me to the position.
"Seeing how we are able to benefit local communities with initiatives and funding, as well as promote sustainability for business in the coalfield areas really appealed to me.
"I am looking forward to getting to know all the team and to better understand our property investment portfolio."
Investment and development director for CRT Property Investments, Shaun O'Brien, added: "As our property portfolio continues to expand, so does our need for talented individuals to join the team.
"It is imperative we get the very best value from our assets and therefore maximise the impact we can have on coalfield communities.
"We would like to take this opportunity to welcome Thomas to the company.
"Given his previous industry experience, we are sure he will settle in well and he will see how the developments and properties we manage have both a direct and indirect impact on the coalfields and the wider scope of activity we deliver."
:::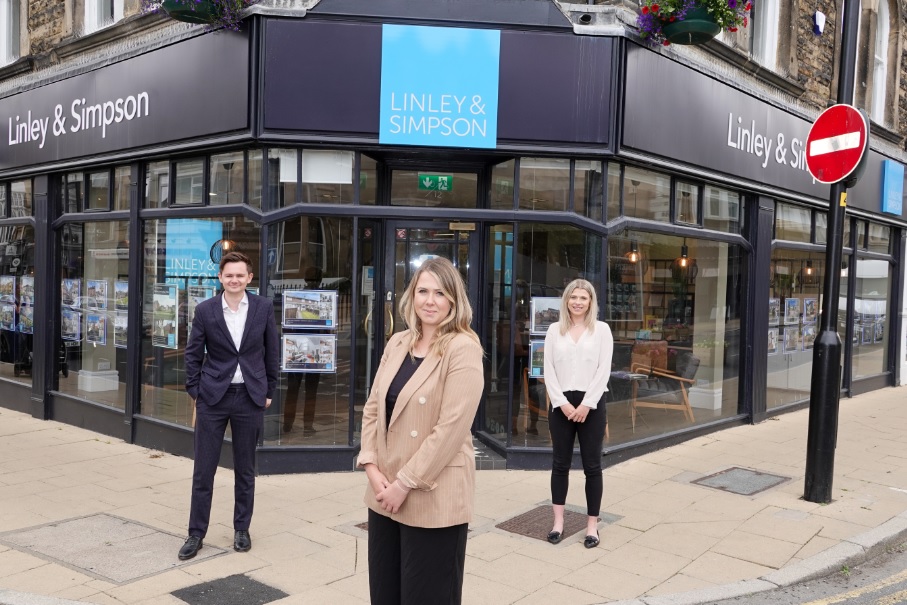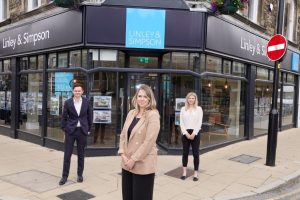 A residential property expert has taken on a senior position at Linley & Simpson's new flagship Harrogate branch.
As valuations manager, Carrie d'Arcy will lead a team whose area takes in the spa town and surrounding areas including Knaresborough, Killinghall, Spofforth and Ripley.
The move to the three-storey building – located on the corner of Princes Street and Albert Street – has also seen the company's Land and New Homes department making Harrogate its headquarters.
d'Arcy, who has previously worked for Morgan City Living – whom Linley & Simpson acquired in 2019 – and Countrywide, said: "I'm thrilled to have joined Linley & Simpson, and in particular to be working within its new Harrogate office.
"Whilst an industry leader and one that is growing significantly, Linley & Simpson is still a business that retains its independent heritage and is very people focused.
"The team here is fantastic, and I'm confident we can build upon our already strong reputation.
"Coronavirus has also put a new emphasis on where people want to live.
"As a result, we are seeing an increasing number of enquiries from people looking to relocate here from the south, keen to live in a town that has countryside on its doorstep. Properties with gardens and home offices are proving incredibly popular also."
Anthony Metcalfe, Linley & Simpson Harrogate senior branch manager, said: "We are delighted to welcome Carrie to the team.
"She brings with her solid experience in both lettings and residential sales, and is already proving to be an asset to the business.
"We moved to our new Harrogate base office just as the third COVID-19 lockdown struck. It's in a great location and gives us a much more visible presence in Harrogate town centre.
"In addition to our sales and lettings teams it also means we have been able to accommodate our Land and New Homes department, the market leaders in the region."