People: Parklane Plowden Chambers; Andy File Associates; McCarron Coates; and more
X

Register for free to receive latest news stories direct to your inbox
Register
Leeds-based barristers set, Parklane Plowden Chambers (PLP), has appointed senior clerk John Hammond as personal injury and clinical negligence practice director.
Hammond brings more than 30 years' legal sector experience to the role and joins from Manchester-based 18 St John Street Chambers, where he clerked for 23 years.
His appointment represents a strategic move by PLP as it seeks to further boost its fee earning work on the North Eastern Circuit, which spans from Newcastle to Sheffield, and the Northern Circuit, which ranges from Carlisle to Chester.
During his career, Hammond has seen the elevation of 12 barristers to the judiciary at high court, circuit and district judge levels.
He also saw the threefold expansion of 18 St John Street Chambers during his time clerking with the set.
As practice director at PLP, he will provide senior clerking services for the chambers' 65-strong personal injury and clinical negligence team.
PLP director of clerking and business development, Michael Stubbs, said: "John enjoys a fantastic reputation as a top-class clerk, so it is a real coup for us to have recruited such an experienced operator.
"His appointment comes as we look to further increase our presence in the North West and grow our practice on both the Northern and North Eastern Circuits.
"With John's strong network of contacts and the close relationships he has built working with solicitors for many years, we're confident he will play a key role in helping us achieve that aim."
Hammond said: "PLP has a long-established reputation for excellence in its personal injury and clinical negligence practice.
"I'm very pleased to have joined such a well-respected chambers and look forward to clerking for one of the largest and most talented personal injury and clinical negligence teams in the North."
:::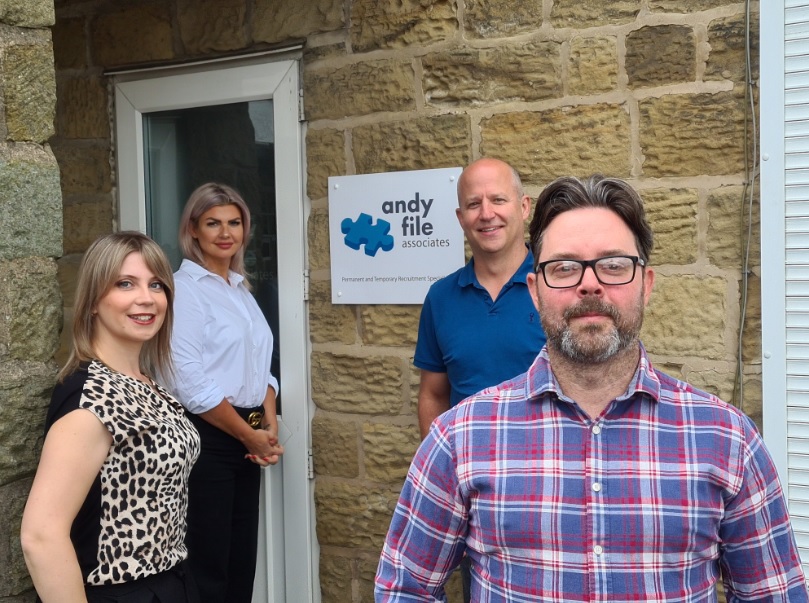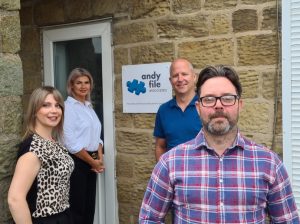 Andy File Associates, a South Yorkshire-based recruitment agency, has strengthened its workforce after welcoming three new employees to support the continuing growth the firm has experienced since the easing of lockdown.
The agency has seen a spike in activity from companies looking to recruit and a vast market of skilled candidates ready for employment.
The existing team has been joined by Tim Garrod as recruitment partner, specialising in technical and engineering employment, Elizabeth Owen as marketing and resourcing executive and Natalie Wilkinson as senior administrator.
The team of eight will be expanding further with additional staff to join the business next month.
Andy File, managing director of Andy File Associates, said: "It's an incredibly busy time in the world of recruitment as the economy takes the first steps of recovery and we're delighted at employing three new starters to embark on this journey with us to help meet the ever-increasing demand of candidates and clients.
"Our recent expansion is a reflection of the current employment market as we're busier now in comparison to pre-pandemic.
"This predicts an extremely positive outlook for the local economy and supports the recent figures released by the Office of National Statistics which revealed an increase rate of employment, a decrease of unemployment and a halt in redundancies."
:::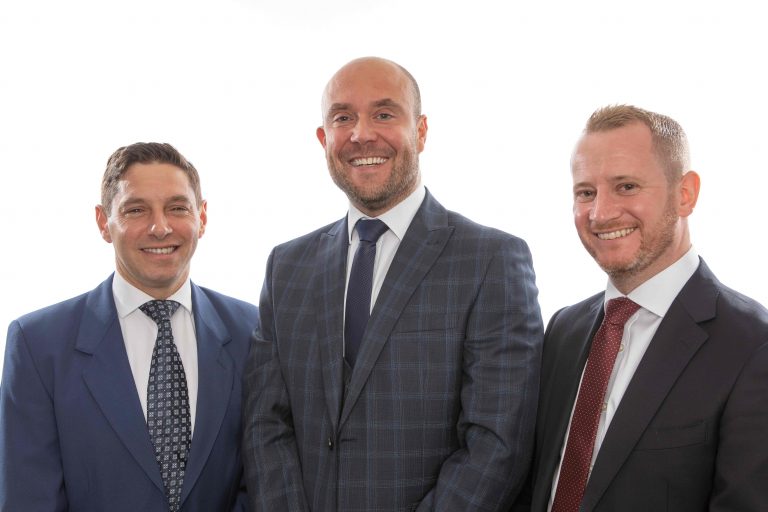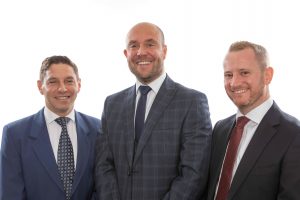 Leeds-based commercial insurance broker, McCarron Coates, has signalled its intent to further grow a business that has flourished during the year, by appointing a third director and shareholder to its board.
Luigi Maggio has joined founding directors, Ian McCarron and Paul Coates, to add further expertise in general commercial lines insurance.
He leaves a position as managing director of a Yorkshire-based chain of commercial insurance brokerages and is already on board at McCarron Coates, with an aim of acquiring clients across the commercial lines spectrum.
McCarron Coates has established a reputation as a fleet transport insurance broker, with particular emphasis on the bus and coach and courier sectors, but its ability to write all types of commercial lines insurance sometimes goes under the radar.
With Maggio's expertise, more balance will be achieved, enabling the broker to work towards achieving significant growth targets.
McCarron Coates' new director started his insurance career with AIG, before moving to Allianz, and has since held high-ranking director or managing director positions within various commercial brokerages.
The ambition behind his arrival is further underlined by McCarron Coates' recruitment of a haulage insurance expert, Matt Steer, as account director, and its 2020 reinforcement of its claims division with the appointment of claims manager, Steven Stockley.
Maggio said: "Given the success McCarron Coates has already achieved, this was an opportunity I could not turn down.
"The team here are driven, ambitious and dedicated to the highest levels of client service, reflecting my own principles and career goals.
"I am delighted to have joined such an energetic and focused business and look forward to helping it achieve further success."
McCarron said: "Our reputation in wheels-based insurance has been further reinforced during the pandemic, with our willingness to provide clients with unique levels of support helping to cement relationships and impress some of the biggest players in these sectors.
"Luigi will add a new dimension to what we do and enable us to replicate our approach in other markets and sectors."
Coates added: "We have known Luigi for some time and felt him a perfect fit as a third director here.
"We look forward to working with him and further growing the McCarron Coates brand within the UK's commercial lines broking sector."
:::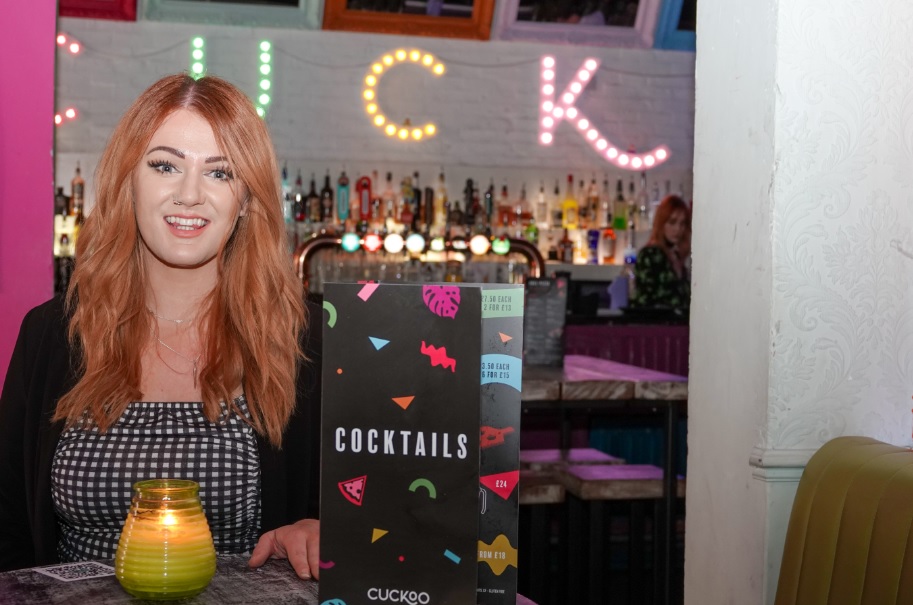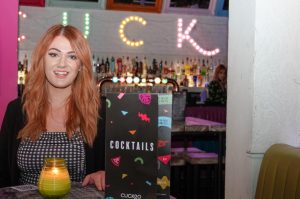 One of the major players in Leeds' vibrant hospitality sector has made a key appointment as it aims to increase its market share of the city's night-time economy.
Hayley Grennan, a former Hard Rock Café marketeer, has taken on the role of Marketing and Communications Manager with Escapism Bar Group.
The business was founded by husband-and-wife team Phil and Mel Harrison, with the opening of the first venue, The Reform (now known as Mean-Eyed Cat), in 2004. It now owns and operates seven other unique bars – including Tiki Hideaway, Cuckoo, Verve and Call Lane Social – all offering something totally different on the Leeds bar circuit.
Prior to joining Escapism Bar Group, Hayley, who has a background in marketing and events, spent two years at Hard Rock Café International in Manchester, as Sales and Marketing Manager.
During her first year, her customer-focused campaigns, delivered via a multitude of social media platforms, saw marketing and sales financial targets increase by 60 per cent.
Before that, a two-year spell as Multi-Site Marketing Manager with Cosmic Bar Company, also in Manchester, saw her increasing customer digital engagement by just under 50 per cent.
Hayley Grennan said: "I'm really excited to have joined Escapism Bar Group, particularly as we inch ever closer to the end of Covid restrictions.
"For the last five years I've worked for some of Manchester's best-known bar brands, where I've developed a host of successful marketing campaigns, managed promotional teams and increased customer engagement.
"I'm now looking forward to utilising my skills and experience to help drive customers to the seven unique bars owned by Escapism Bar Group."
Phil Harrison said: "Covid has proved incredibly challenging for the hospitality sector.
"Hayley's role with Escapism Bar Group will be absolutely key in promoting our family of bars to those heading to Leeds for a great night out.
"She brings with her a wealth of experience in what is a very competitive sector and has notched up a string of very impressive successes in her previous jobs."