'Care home of the future' includes mini cinema and convenience store
Vida Healthcare, a provider of specialist dementia care, has launch of new state of the art care home – Vida Court – which has been built to transform the care available to people living with dementia.
The 68,000 sq ft home is set to officially welcome residents through its doors in November 2021.
Dubbed "the care home of the future", Vida Court has been designed with innovative facilities to enhance residents' daily living activities and wellbeing.
A 12-seater cinema, convenience store, hair salon, florist and coffee shop are included to provide residents with a level of normalcy and consistency with their previous home.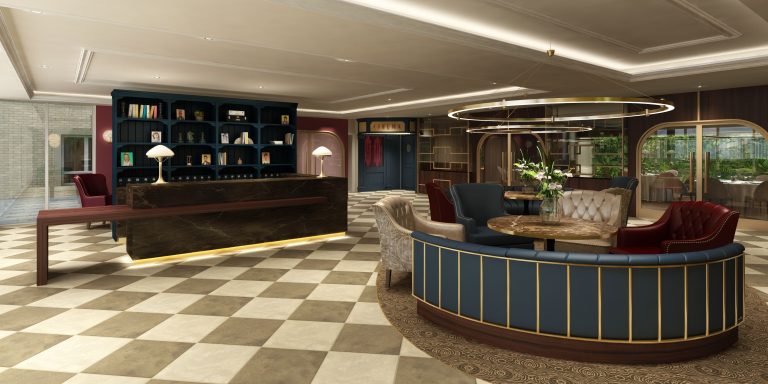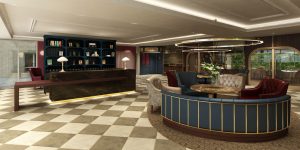 The home, located in the hamlet of Harlow Carr on the outskirts of Harrogate, will create over 200 jobs and has capacity for 100 residents.
James Rycroft, managing director at Vida Healthcare, said: "We hope that Vida Court, which integrates the most cutting edge facilities and technology, will end the perception of care homes as a last resort.
"We're really looking forward to welcoming our new staff members and residents to our home of the future and leading the way in care delivery to some of our most vulnerable people.
"We hope that as more care home operators develop cutting edge care homes, the UK will become the global leader for high quality care for people with chronic conditions and the elderly."
Vida Court has been designed by specialist interior designer, Nanu Soda, and built by Caddick Construction.
Rycroft added: "We believe that our staff are the lifeblood of Vida Healthcare and it's essential we continue to support them.
"The 200 new staff members who will be working at Vida Court will have access to the best training and development, which we provide in partnership with Vida Academy.
"This promotes lifelong learning across our homes and establishes our staff as true dementia ambassadors."