Construction completes on remodelling hospital's Emergency Department
Developer Illingworth & Gregory (I&G) has completed refurbishment works to extend the Emergency Department and Adult Majors Unit at Barnsley Hospital to allow more capacity to treat patients.
The works follow the recent completion of the Children's Emergency Department and Assessment Unit which form part of Barnsley Hospital NHS Foundation Trust's investment in a series of improvements across its Gawber Road site.
Alison Fearns, project manager at Barnsley Hospital NHS Foundation Trust, said: "Completion of the refurbishment and expansion of the Emergency Department and Adult Majors Unit is yet another key milestone in our wider programme to transform how we deliver services to the families of Barnsley.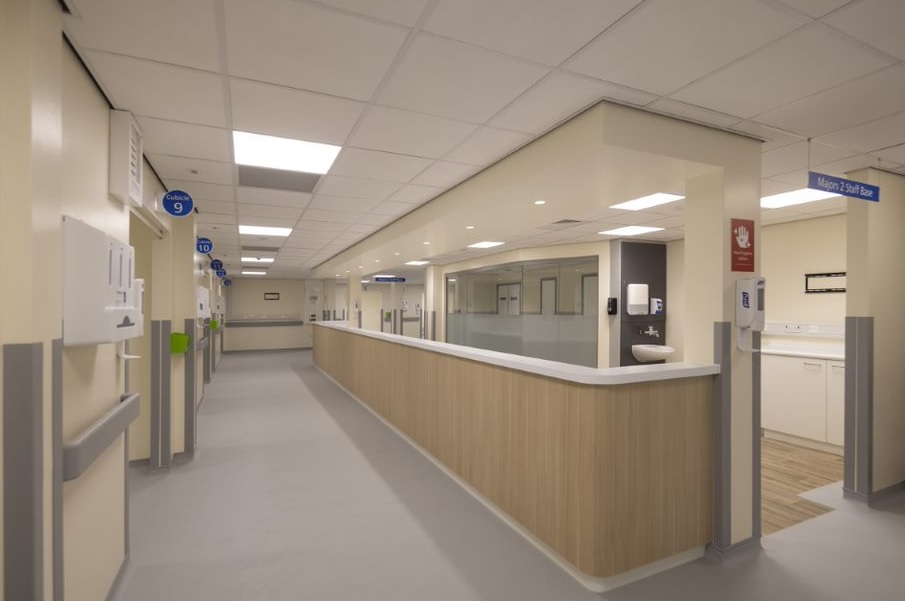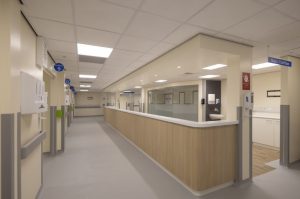 "Phase three provides the Emergency Department with an additional nine cubicles, including one as an assessment hub where the former ambulance entrance once was.
"This new department will massively improve our patients' experience."
Phase three included the strip out of the area and a brand-new layout to accommodate improved nursing stations, new mechanical, ventilation and electrical installations, and data systems.
Sean Henderson, I&G managing director, added: "Although this phase has been a lot shorter in duration than phase two, it has been far more challenging for the team due to the clinical services around the area also being under refurbishment.
"We have also faced logistical challenges, having to work adjacent to the existing busy Emergency Department which has remained operational throughout.
"This has meant a lot of works have had to be undertaken outside of normal working hours to reduce any impact to the department.
"The team have adapted extremely well and overcome any obstacles with great professionalism; testament to the relationship the I&G team have already built with the trust and clinicians throughout the duration of the project so far.
"Phase three has also allowed us to further demonstrate how flexible we are as a team when we have had to consider the national health crisis on top of any other challenges faced.
"We look forward to our continued work with the Trust and Facilities Team over the coming months. I would like to take this opportunity to thank everyone involved."
The next stage of the project includes refurbishment and conversion works to enable the trust's Surgical Assessment Unit and Acute Medical Assessment Unit to relocate closer together. The Magnetic Resonance Imaging (MRI) and Computerised Tomography (CT) are also being remodelled.
Richard Jenkins, chief executive of Barnsley Hospital NHS Foundation Trust, said: "Our Paediatric ED has been completely transformed and is virtually unrecognisable compared to how it was before.
"The team moving in next week marks the closure of our £3.9m investment into a project to build the Children's Emergency Department and Assessment Unit – an incredible achievement considering the circumstances."