Healthcare and COVID-testing business launches £100m acquisition drive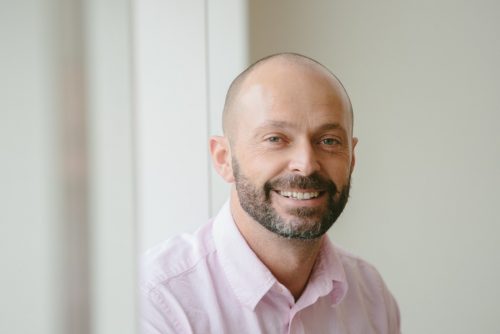 Salutaris People, a healthcare and testing company providing rapid PCR testing for airline passengers, has announced a £100m acquisition strategy.
It plans to acquire a number of businesses in the healthcare, and facilities management sectors across Yorkshire and the North West regions over the next three years.
The company, which is on the UK Government's list of approved COVID-19 test providers, will develop subsidiaries in COVID-19 testing centres, healthcare recruitment, facilities management and logistics.
Salutaris People is actively looking to acquire existing businesses across Yorkshire, Hull, Leeds, Greater Manchester and Liverpool operating within these sectors with a turnover of between £1m to £10m.
In addition to its existing private/corporate testing and PPE supply, the company will also tender for Government and NHS contracts.
The founders of Salutaris People, who have a combined 30-year proven track record in the healthcare and medical sectors, say they believe their track record in terms of service, transparency and accountability will put them in good standing for securing both UK and overseas Government contracts.
Their business has retained corporate finance firm MHA Tait Walker to handle its acquisition growth and corporate finance.
Corporate finance associate partner, Lee Humble, will work alongside Salutaris People and its founder Ross Tomkins to oversee the corporate growth strategy over the next three years.
Tomkins said: "We are delighted to be working with MHA Tait Walker on the corporate expansion plans for Salutaris People across both Yorkshire and the North West regions of the UK.
"Lee Humble brings a considerable amount of specialist expertise and knowledge to this client relationship, with the backing of a large advisory team in MHA.
"The economic powerhouse regions, particularly across Yorkshire, Leeds, Manchester and Liverpool, produce some of the most innovative and dynamic businesses in the UK.
"We are really excited about the acquisition potential in these regions. We aim to channel those acquisitions along with our combined 30 years of expertise in the healthcare sector to make Salutaris People a global brand."
Salutaris People is working with Liverpool-based Test Assurance Group and Cheshire-based private GP and testing provider AKEA Life.
Together they operate the testing suite at Wilmslow – which serves Cheshire clients flying from Manchester International Airport.
They also provide the COVID-19 rapid testing and on-site laboratory facilities at Liverpool John Lennon Airport in partnership with the airport.
Salutaris People plans to open three COVID-19 testing centres in the North West and three testing suites in the North East as air travel restrictions are gradually lifted.
It also has plans to launch testing centres across Yorkshire to serve Leeds Bradford and Doncaster Sheffield Airports.
Humble added: "We are excited to be working with such a dynamic entrepreneur in Ross Tomkins.
"Salutaris People has an incredibly exciting future ahead both in the private and public sector, due to the nature of the markets it will operate in.
"Ross and his team bring an impressive 30-year track record in the healthcare sector to Salutaris People.
"This will enable the business to expand its Covid testing capability, develop its healthcare recruitment, facilities management and logistics services."