Transport decarbonisation: How the North is responding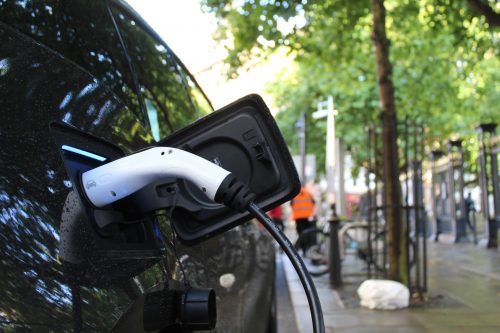 The Covid-19 pandemic has created a massive opportunity to address the UK's big transport challenges and the focus is firmly on low carbon transport infrastructure.
With almost a third of emissions in the UK coming from transport the race to net zero is now on.
Last year, the government announced its plan to publish a comprehensive Transport Decarbonisation Plan in 2020. This plan, which is yet to be published, is expected to set out how the Government intends to reduce emissions from the transport sector in order to meet the 2050 net zero target.
Getting this right should be a major priority for government, given the significant benefits better transport has for the economy and communities and the UK regions are keen to play their part.
In the North, Transport for the North has revealed its draft Decarbonisation Strategy.
Developed by the region's political and business leaders, it sets out the ambitious goal of achieving near-zero carbon emissions from surface transport by 2045.
This strategy is for the whole region and outlines not only the progress that can be made but how the North can lead in slashing carbon emissions.
A public consultation has now opened and will run until 31 August 2021 and residents from across the region are being urged to have their say on the plan.
It is the first time a regional strategy of this type has been produced, bringing together the region's leaders to speak out with one voice on the climate emergency.
It highlights the ambitions of the North of England to go beyond national policy and meet targets much sooner – and that's five years earlier than the government's target of 2050.
It also demonstrates the importance of maximising clean growth opportunities; the need to ensure decarbonisation is at the heart of transport-related policy and investment decisions; and why coordination at a regional level will provide the best outcomes.
Tim Wood, interim CEO at Transport for the North, said: "Reducing carbon across our region's transport network is an essential part of tackling the climate emergency – one of the greatest challenges of our time.
"We're thrilled to be consulting a strategy for the whole region that outlines how rapid progress can be made and how the North can lead the UK in slashing carbon emissions."
Across the North several schemes are underway to help towards cutting down on carbon-emissions.
Liverpool City Region is planning to double the number of hydrogen bus fleet.
Funding is already in place to buy 20 double decker hydrogen buses to initially serve the city region's busiest route – the 10A between St Helens and Liverpool city centre.
A proposed bid for extra funding has also been discussed at a recent combined authority meeting that could see the hydrogen bus fleet increased to 40 vehicles – enough to fully service the route.
The roll out of new zero-emission hydrogen buses is a key part of Metro Mayor Steve Rotheram's plans to deliver an integrated London-style transport system and his ambitions for the city region to become net zero carbon by 2040.
In Greater Manchester  plans have been approved for a clean air zone (CAZ) scheme under which high-polluting commercial and passenger vehicles will be charged to drive through the city.
High-polluting heavy goods vehicles, buses and coaches will be charged £60 a day; vans, £10; and taxi and private hire vehicles, £7.50 to drive within the zone.
Failure to pay will result in a £120 fine in addition to the daily charge.
Private cars will be exempt.
The scheme is expected to be rubber-stamped at a meeting of the Greater Manchester Combined Authority (GMCA) on 25 June and is expected to launch on 30 May 2022.
Andy Burnham, the regional mayor, said: "Greater Manchester were the pioneers of the industrial revolution, now we are leading a green revolution, backed with over £120m that we've secured to hand over to businesses to support making their vehicles compliant.
"We listened hard to what business owners wanted and, as a result, taxi drivers are being given more time, more funding and more options. This is part of our wider commitment to put GM-licensed hackney and private hire drivers first, and to lobby government to give us the powers to ensure that only locally licensed drivers are able to operate here."
Efforts to cut carbon emissions in transport go beyond planes, trains and automobiles.
City of York Council has agreed to extend the popular e-scooter trial in York for a further 6 months which means the council will continue to participate in the Department for Transport (DfT) micro-mobility trial with TIER Mobility.
Since the service went live around 10,000 riders have made almost 40,000 trips around the city using a TIER e-scooter or e-bike, covering over 140,000 miles of York's roads and cycle paths.
Andy D'Agorne, Deputy Leader and Executive Member for Transport said: "Empowering residents and visitors to get around sustainably means providing a broad variety of sustainable, safe and convenient options to get about the city.
"The extension and expansion of e-scooter and e-bike provision in York is offering just that: more options for green travel around the city that so far, thousands of resident and visitors have experienced and enjoyed."
Transport for the North is among a host of speakers lined up for sustainability conference In the Circle North West taking place on June 30, where transport, manufacturing, construction, supply chain, hydrogen sector, green finance, recommerce, and the North West's response to the crucial COP26 summit will be under the spotlight.
Tickets are available for the FREE virtual event.