New heights reached at balconies and balustrades firm as turnover hits £1m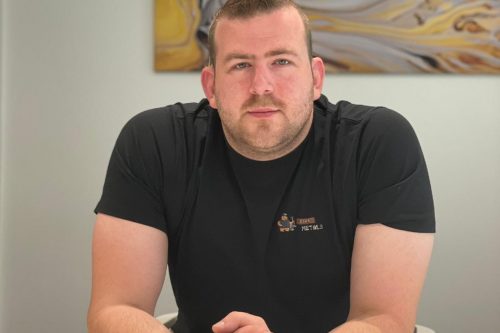 Bear Metals Ltd, a Leeds and Bradford-based balcony and balustrade manufacturing and installation firm founded by entrepreneur Simon Mitchell, has hit the £1m turnover milestone in less than four years of trading.
The company was set up in November 2017 after Mitchell saw a gap in the domestic homes market for design-led, high quality handcrafted products.
The business now has its sights firmly set on securing more commercial contracts through its holding company SM Industries, established in 2020, which is enjoying some early successes.
Bear Metals, just one of a group of successful businesses set up by the founder, has seen swift growth year on year.
It has expanded from being a table top business with one employee manufacturing Juliet balconies to a company with 14 employees and three manufacturing sites in Bradford, Morley and Birstall.
It now produces a wide range of glass, aluminium and steel products including its own bespoke balustrade system.
Mitchell, 27, entered the world of business early – starting off by selling sandwiches from a school car park then setting up his first enterprise in powder coatings when he was only 21.
He also operates businesses in domestic electric gates and buy to let sectors.
As a teenager he gained valuable experience and inspiration in his family's business. His father, Nigel, runs Panel UK, a Leeds-based office and shop furniture manufacturer which has been operating for more than 30 years. Simon Mitchell is an executive director at this company.
Early success in the commercial market regionally has seen Bear Metals win a £150,000 project at a Ripon caravan park to supply balustrades for static caravans. A number of other tenders are in the pipeline both regionally and nationally.
The business has also enjoyed international project work, including the production of stainless steel balustrades for containers on a water and air purification station in Rwanda.
Mitchell said: "We are delighted to hit this significant milestone in our young business during a pandemic and it is testament to the hard work and passion of the entire team.
"We saw a big uplift in sales during the pandemic when customers were in lockdown and sought home projects, but this is only a small part of our success story.
"We have the manufacturing infrastructure in place, as well as a fleet of vehicles with plans to further expand and grow our domestic business and to service bigger commercial contracts both regionally and nationally."