Health sector provides boost for construction company Triton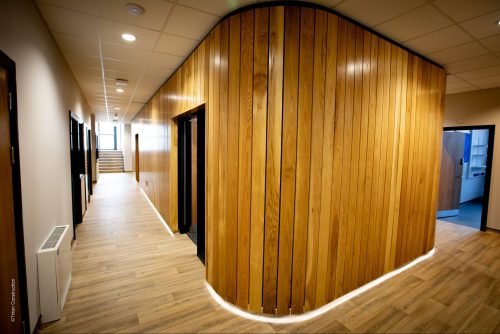 West Yorkshire-based Triton Construction has completed four healthcare projects with a total contract value of £3m over the past 12 months, as it reports strong growth within the sector.
Its portfolio of health and social care projects account for 14% of turnover for the financial year to March 2021 and are projected to rise to 20% in the currently financial year.
Managing director, Paul Clarkson, said: "We are pleased to continue our successful record in securing great projects across all areas of the health sector for which we offer full turnkey solutions in construction, fit-out and external works.
"Considerable investment continues to be made to improve health care facilities nationwide and our expertise and credentials continue to deliver a strong pipeline of projects in a core sector for Triton."
Triton has recently handed over a new £1.1m state-of-the-art medical centre and pharmacy at The Globe, an historic mill building in Huddersfield.
It has just completed internal refurbishment works for NHS PS Tarleton Health Centre in Preston, as well as a programme of phased extensions and refurbishment of the Bangor Street Health Resource Centre in Blackburn, to allow the merger of two practices and double its patient capacity.
Other completions in the past 12 months include the award winning Martha's Barn, a £4.4m new build therapy centre in Cheshire's Delamere Forest, a major refurbishment at Lever Chambers, a live NHS centre in Bolton, and renovation works for the former Calvary Baptist Church in Liverpool to deliver the new Knotty Ash Medical Centre.
With strong expertise in construction for health and social care, Triton Group continues to build a strong portfolio in the sector having delivered projects including care homes and ancillary facilities through to complex clinical centres and emergency services.
Previous contracts include the award-winning £2.7m Asquith Hall dementia care home in West Yorkshire and the new build Cancer Support Unit in the grounds of Bradford Royal Infirmary.
Triton Construction is a £58m turnover company providing design and build, civils, fit-out and refurbishment services. Established for more than 14 years it employs more than 80 people across offices in Yorkshire and the North West.