Agency roundup: The Bigger Boat; Aberfield Communications; MacComms; and more
X

Register for free to receive latest news stories direct to your inbox
Register
Tourist information service Visit Calderdale has appointed integrated agency The Bigger Boat to manage two website projects – one of which is aimed at attracting film producers, as well as sightseers to the West Yorkshire borough.
Welcoming over eight million visitors – who generate more than £320m in tourism per year – the area has been the selected location for several award-winning television shows including Gentleman Jack, Happy Valley, and Last Tango in Halifax.
To capitalise on this interest from 'out-of-towners', the team at Visit Calderdale tasked The Bigger Boat with making improvements to its existing website, and also launch the brand-new FilmCalderdale.com to highlight the area's beauty and appeal to big screen producers.
For VisitCalderdale.com, the Yorkshire-based agency has enhanced the site design and layout with an emphasis on 'mobile-first' to cater for 60% of its online users.
The Bigger Boat has also created interactive functionality – including an online 'chat' option and a shop – to help the team better engage with customers.
Meanwhile, as a completely new venture, Film Calderdale's focus began at the very beginning, requiring the design and building of a website, logo, and colour palette to work across multiple platforms.
Peter Vardy, events and licensing officer at Visit Calderdale, said: "There's no question it's been difficult for the industry recently, so we've had to be innovative in how we can provide a more engaging, digital experience for individuals – and each of our websites now do exactly that.
"The two creative briefs were handled so efficiently by The Bigger Boat, and we're proud of the final outcomes that target two separate audiences beautifully.
"We truly hope visitors like them too and can't wait to welcome both them and film crews to enjoy the beautiful borough of Calderdale."
The Visit Calderdale website is anticipated to launch early August, with Film Calderdale the next project for the team to complete.
Joe Vickers, account manager at The Bigger Boat, added: "This was a really exciting project to design and manage from start to finish. By focusing on improving the user's digital experience, we've been able to provide a greater level of accessibility and more functionality, to keep customers engaged for longer online.
"Visit Calderdale has always been a pleasure to work with – right from when we were brought in to design the organisation's first ever website around seven years ago."
:::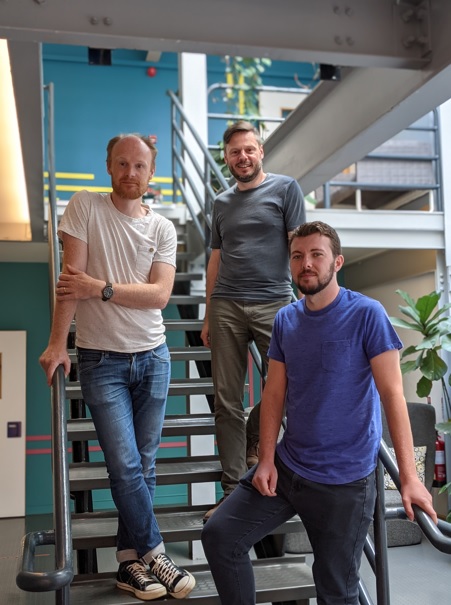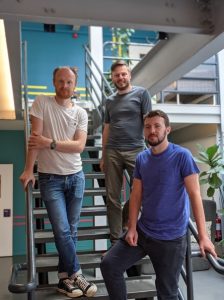 Aberfield Communications, a Leeds-based PR, social media and brand communications agency, has announced the launch of its digital marketing, SEO and PPC arm, following the appointment of Gavin Oxley as digital marketing and insight consultant.
This latest appointment will enable Aberfield to offer its clients a wider range of digital and insight services in-house, with SEO and paid digital campaigns available either as standalone service, or in conjunction with the existing services offered by the agency.
Oxley joins the team from digital marketing and YouTube specialist, S.Media, and brings over six years of experience to the role.
He will act as the agency's digital lead, heading SEO, PPC and digital campaigns on behalf of clients, as well as working with the wider team to generate insight and inform content development.
He said: "Aberfield has provided me with the ideal opportunity to grow within my industry and further develop my expertise, as well as to learn some key transferrable skills from the agency's PR team.
"I'm looking forward to working closely with them to help add value to the wider business and deliver positive influence for a range of high-level clients."
Tim Downs, director of Aberfield Communications, said: "At Aberfield, our audience-first approach ensures insight is at the heart of everything we do.
"Gavin's appointment expands our digital insight capability, enabling us to better understand audience behaviour online in order to deliver more effective campaigns.
"We've always combined creative and SEO driven content and this enables us to do this even more acutely, using powerful, real-time insight.
"The addition of SEO and PPC services means we are now able to deliver the full PESO model in-house, giving us greater flexibility, and allowing us to provide additional value to both new and existing clients."
:::
Leeds-based MacComms has been appointed by workplace wellbeing company Champion Health to manage the growing firm's public relations.
Champion Health has invested in the PR agency to support its continued growth having successfully received £1m investment from Twinkl last year.
MacComms is responsible for raising the profile and credibility of the young business which supports employers to support their employee's wellbeing.
MacComms, formed in April 2015 by multi-award-winning businesswoman Ellie MacDonald, has helped hundreds of owner-managed firms to secure publicity and award wins, with a particular expertise in supporting entrepreneurial-led tech businesses.
MacDonald said: "I'm really proud to have added Champion Health to our portfolio of impressive entrepreneurial-led clients who have set out to make a positive difference in the world.
"As soon as I met Champion Health's CEO, Harry, I knew this was a company I wanted to support. They share my values and passion to make a positive difference in the wellbeing and mental health space and I instantly loved what Champion Health were doing.
"Sometimes you meet people who have something particularly special and there's no doubting that Harry is one of those people. I'm genuinely excited to help a business which is led by an inspiring entrepreneur behind an important mission."
Co-founder and CEO of Champion Health, Harry Bliss, said: "We are excited to have partnered with MacComms to help us reach and support more employees at a critical time where our wellbeing has been hit particularly hard.
"Ellie and her business are clearly mission-led which is hugely important to us, many of my own team, including myself and Ellie have personal experience of losing loved ones from suicide and we share a collective purpose to help make a difference and change this."
MacComms plans to build on its current success and grow with further entrepreneurial-led businesses added to its portfolio as well as supporting smaller businesses to master their own PR via its new PR training offer.
:::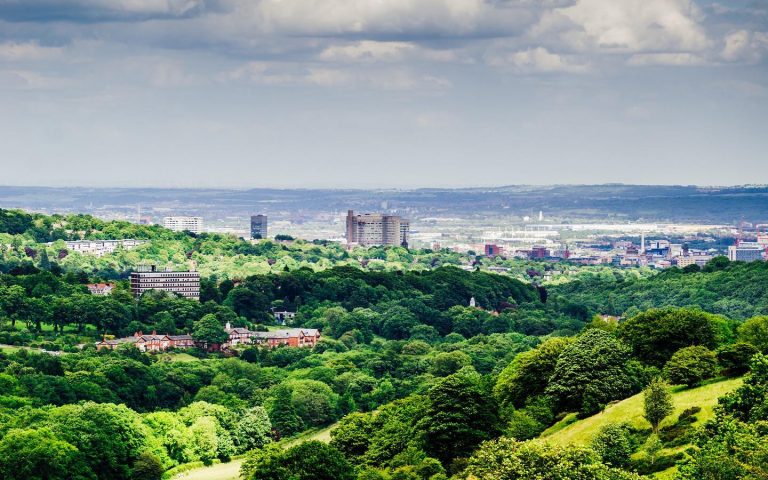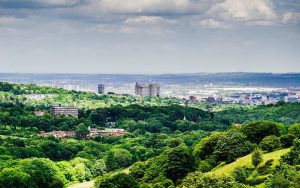 Three Northern agencies have been appointed to help deliver a major recovery campaign for Sheffield.
ilk Agency, Front and Salt Street Products have been commissioned to help promote The Outdoor City as a staycation destination and encourage people to safely return to the city.
Having received a grant from the European Union's Welcome Back Fund, the campaign work will focus on encouraging domestic tourism, as well as promoting the Summer in The Outdoor City event series to local and regional audiences.
The city's existing event programme includes Tramlines (the largest post-pandemic music festival in Europe and part of the UK Government's Events Research Programme), Get Together, the Bears of Sheffield Trail, Art in the Gardens, No Bounds and Off the Shelf festivals, as well as the Sheffield Half Marathon, Heritage Open Days and Sheffield Walking Festival.
The campaign will also promote an additional programme of special one-off cultural, music and market events which will be taking place across Sheffield City Centre and other district centres this summer, with details still to be announced.
Leeds-based, ilk has been appointed to deliver all PR and media activity to support the domestic tourism 'staycation' drive, including developing campaign strategy, messaging and managing all paid media.
Sheffield-based Front has hired to deliver all creative for the Summer in the Outdoor City event series as well as the staycation campaign, including creating advertising content for print and digital.
Salt Street Productions, which is also based in Sheffield, has been taken on to deliver all photography and videography to support both elements of campaign work.
Mark Mobbs, marketing manager for City Campaigns at Sheffield City Council, said: "We're really excited to work with these three separate agencies to pool their expertise and deliver one consistent place-led approach for promoting Sheffield.
"We've called ourselves The Outdoor City since 2015 thanks to such a vibrant outdoor community here, but the newfound appreciation for green spaces as well as an increase in domestic tourism this year gives us a real opportunity to show how nature and culture go hand in hand here – and whilst we know that experience is something a lot of our residents already value, we want to share it with visitors too."
Andy Haywood, creative director at Front, added: "Helping bring the City back to life and being part of the recovery is such an exciting opportunity and we can't wait to see it all in action."