Rent collections continue to improve at listed property and car parks group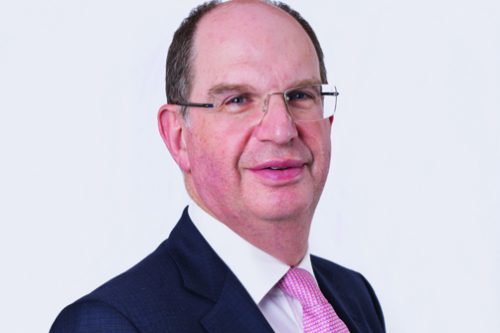 X

Register for free to receive latest news stories direct to your inbox
Register
Town Centre Securities, (TCS) a Leeds-headquartered property investment, development and car park operator, says its collected and deferred rent receipts for the current quarter now stand at 96% of the total due.
Issuing an update on rent collections for the current English quarter and an update on previous collections since the beginning of the pandemic, the business said it billed £4.9m of rent and service charge (including VAT) for the English quarters payable on 24 June 2021 and 1 July 2021
·     As of 22 July 2021, TCS had collected £4.3m or 88%. A further £0.4m or 8% has been agreed to be deferred. This totals an agreed collection of £4.7m or 96%.
·     With the gradual easing of lockdown, the business says collection levels continue to improve on a quarter-by-quarter basis and it expects to see this improvement continue.
·     The £0.2m remaining is still due and under discussion with tenants.
Between March 2020 to June 2021:
·     Updated billings and collections for the previous quarters (including monthly payments) and the Scottish quarters are:
.    TCS billed a total of £31.0m of which £27.7m or 89% has been successfully collected.
.    A further £0.3m or 1% of deferrals have been agreed, giving a total agreed collection amount of £28.0m or 90% (which is slightly ahead of the percentage reported in April 2021).
.    A further £3.0m remains outstanding of which £1.9m has been waived, mostly in return for improvements in the terms or length of leases.
The company notes that since 25 March 2020, of the £35.9m cumulative rent and service charge payments that have fallen due and subsequently billed, it has been able to collect £32.0m and agreed to defer a further £0.7m, totalling £32.7m; equivalent to 91% of the amounts due.
Of the £3.2m balance remaining, TCS says it has agreed to concessions totalling over £1.9m of this outstanding amount which will not be collected, mostly in return for an improvement in the terms or length of leases.
TCS says it is continuing to work with tenants on the balance of £1.3m.
Edward Ziff, the company's chairman and chief executive, said: "I am pleased to report that rent collection is continuing to improve with the current quarter showing the highest level of recovery during the entire COVID-19 period, when one includes amounts agreed to be deferred.
"This demonstrates the resilience, quality and diversified nature of our continuing portfolio as well as our collaborative, longstanding and strong relationships with our tenants."