Agency roundup: Pink Gorilla and Hairy Lemon; The Engine Room; Mediaworks; and more
Integrated agency Pink Gorilla & Hairy Lemon has expanded its offering post-pandemic, attracting clients from different sectors, despite being associated with leisure and hospitality events in and around Leeds.
It is now growing its client base by offering PR and brand support to businesses within the retail and travel sectors.
Its work has included brand activation for recent client Diageo to helping launch the new childrenswear department at Harvey Nichols.
The agency is working closely with LNER as brand ambassadors and will shortly be launching the train company's new first-class lounge in York station.
Zenko Properties has also come on-board, after it experienced a surge in demand for rental properties and asked Pink Gorilla & Hairy Lemon to tell its story.
Co-director of Pink Gorilla & Hairy Lemon, Deborah De Vittoris, said: "We've become known for our creative events in and around Yorkshire, but the pandemic gave us the opportunity to really think about how we wanted to move the business forward when things started getting back to normal.
"We have an excellent team of experienced professionals which has enabled us to offer more of the PR and brand support that we didn't really focus on as much previously.
"We're delighted to have some new clients on our books and we're just really excited to be busy again after such a tumultuous time."
The team at Pink Gorilla & Hairy Lemon has been supporting Leeds' first ever Mardi Gras festival which starts on 14 August in Roundhay Park.
They have also worked with project organisers, New Citizens, on promoting the re-launch of Oktoberfest, after over a year's hiatus.
Agency co-director, Jordan Odu, concluded: "Brands and companies are really keen to tell their stories and let people know what they are working on now that things are re-opening and people are looking for new and fun things to experience.
"Our job is to create that buzz on behalf of the client and that's where the PR side of our business comes into its own.
"We are looking forward to the hospitality, travel and retail sectors continuing to go from strength to strength and we want to help them get their stories out there and, more importantly, get people involved in what they are doing."
:::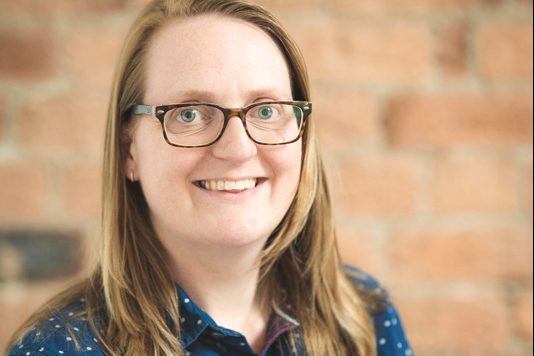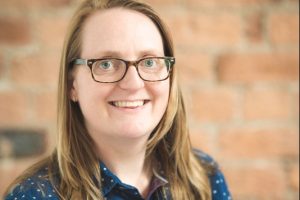 Strategic brand consultancy The Engine Room has welcomed an established creative professional who has worked on global projects for Electronic Arts – including FIFA and The Sims – as well as Sony, Microsoft, Nintendo, and Universal Pictures.
Joining the Yorkshire firm as a senior artworker, Natalie Smith brings with her more than 15 years of professional design experience and project management expertise.
Her appointment marks another milestone in The Engine Room's recent growth trajectory which – despite Covid-19 – has seen the organisation expand its headcount by 50% after securing a number of new business opportunities since March 2020.
Smith will play an integral role in helping to deliver compelling campaign assets for market-leading brands spanning sectors including healthcare, manufacturing, tech and the public sector.
Speaking about the latest appointment, The Engine Room's managing director Lesley Gulliver said: "Natalie has a vast amount of experience and has worked on some major creative projects in B2B sectors, but also gaming, television and film that will really bolster our service offering.
"We're already beginning to see the impact she's making on our clients' projects and collaborations with employees.
"This is an exciting time to be a part of our sector as organisations continue to develop their propositions and review how their identities are perceived by customers."
Smith said: "There have been some really positive movements in terms of enterprises embracing modern-day society and tackling issues that have an impact on us all – in particular, how vital it is for us to build more diverse and inclusive workforces.
"Although there's still a long way to go, brand can be the catalyst for societal change because it has the power to make us think differently and truly challenge what was once considered the norm."
:::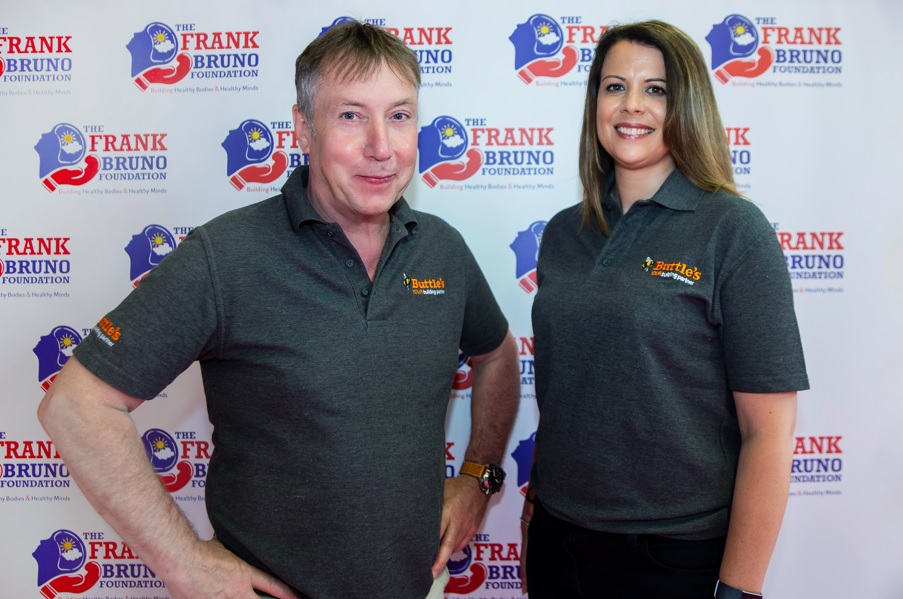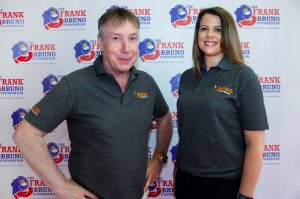 One of the UK's longest-established independent builders' merchants, Buttle's, has team up with Leeds-based digital agency Mediaworks to build its brand awareness.
The partnership with Mediaworks will mark new steps in its digital transformation as the 100-year-old business moves to develop its visibility and unique customer understanding in an online and offline environment.
Mediaworks is initially being tasked with developing improved brand awareness among the younger generations of tradespeople around Buttle's core regions in North London and the Home Counties through Mediaworks' PR services.
Hannah Brunton, commercial manager at Buttle's, explained how the business recognised its need to evolve to stay aligned with the contemporary tradesperson:
She said: "We've been looking for a communications partner that understands our needs as a traditional business wanting to grow its business.
"Mediaworks' plans have excited and challenged us in equal measure, and we believe this approach that will help us to achieve our long-term objectives."
The agency's CEO and founder Brett Jacobson said: "The global impact of the last 18 months has seen online usage increase at a rapid rate.
"With almost ten years' worth of online activity happening in that time, a digital presence is a critical factor in any business's development.
"The construction and build industries are no different in seeing its need to adapt business practices to keep pace with digital demand.
"It's great to partner such an historic brand like Buttle's who, even after 100 years in existence, recognise the need to future proof their brand and take ownership of their future."
:::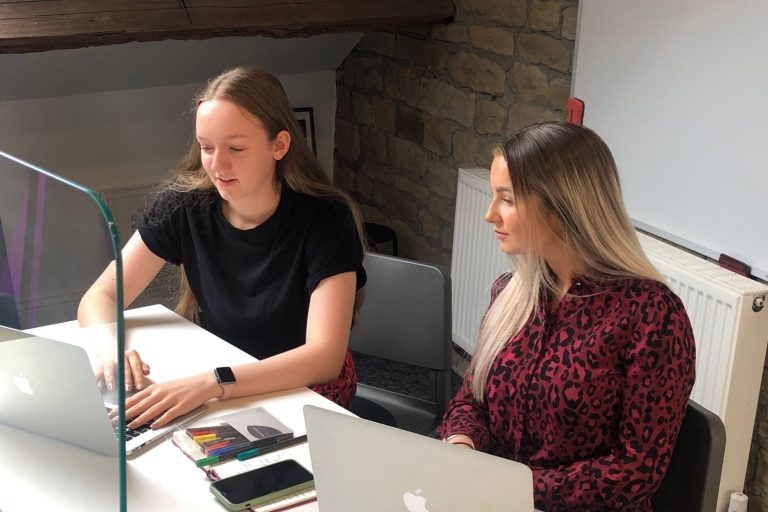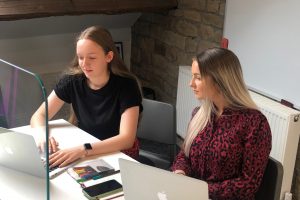 Following a series of contract wins, Huddersfield-based PR and communications agency KC Communications has recruited a junior PR executive and made an internal promotion as it sets out its ambition to increase turnover by 60% by August 2022.
Abi Gosling has joined the agency, having completed her A-Levels at Huddersfield New College, in the junior PR executive role, and is the fifth recruit to arrive at the agency in the last 12 months.
She will be undertaking a PRCA Apprenticeship course as part of her job, learning about the fundamentals of the industry whilst working in an agency environment, supporting the senior team with new business, content creation, market research and PR outreach.
Brianna Allsopp, who is only four months into her PRCA Apprenticeship course, has also been promoted to PR executive.
This will see her taking more responsibility for supporting the client services team further by undertaking public relations and social media activity along with supporting the development of communication strategies.
The new appointments follow a series of client wins, including Essex-based period wear manufacturer, Iceni Silver, events production company, AYRE Events and confidential waste disposal firm, Go Shred.
Katrina Cliffe, managing director, said: "Having started out my own career journey as an apprentice 21 years ago, I am delighted to welcome Abi to the team and promote Brianna to PR Executive.
"Brianna has impressed us since the day she started with her dedication and creative skillset, and Abi looks to be heading in the same direction already.
"I look forward to sharing my knowledge and supporting them both as they develop their careers and the business continues with its ambitious growth plans."
Gosling said: "Although I've not been with the team long, I have already worked on new business pitches and written creative content for both KC Communications and their diverse range of clients.
"The agency is growing expeditiously with some fantastic new clients joining the roster, and I can't wait to see what the team does next."
The firm is also recruiting for a further two roles including a PR apprentice and a PR account manager to support it in achieving its 21/22 growth targets.