People: Wilkinson Woodward Solicitors; My Management Accountant; LEEDS 2023; and more
X

Register for free to receive latest news stories direct to your inbox
Register
West Yorkshire law firm Wilkinson Woodward has announced a series of appointments to its expanding legal practice.
Property specialist Sophia Liu and family law solicitor Dawn Keane have joined the firm's Halifax office while Kim Noble, who specialises in Children and Care Proceedings will be based at the office in central Huddersfield.
Meanwhile, residential conveyancer Scott Forster-Darwin has taken up an appointment at Wilkinson Woodward's office in Brighouse.
At the same time Gillian Rothwell, who joined the firm as a legal secretary in 2007, is set to qualify as a licenced conveyancer and has also taken on her own caseload of residential property work.
The latest appointments will bolster Wilkinson Woodward's existing team of over 30 lawyers and 70 support staff who collectively handle legal matters ranging from family law and mediation to wills, probate, employment law, commercial law, personal injury, crime, notary and conveyancing.
The latest appointments reflect the firm's ongoing plans to expand in Calderdale and in Kirklees.
Managing director Maureen Cawthorn said: "Wilkinson Woodward has been serving the communities of Calderdale and Kirklees since 1886.
"135 years on we continue to evolve and we are delighted to welcome these young and dynamic lawyers to our established team of legal professionals."
:::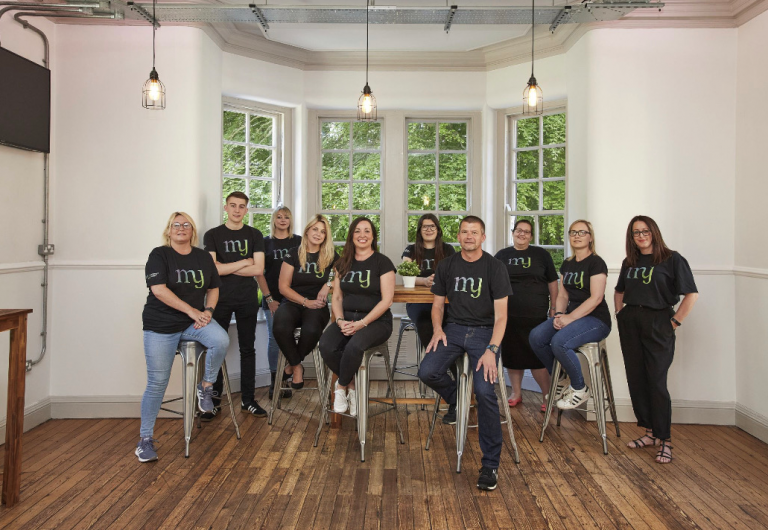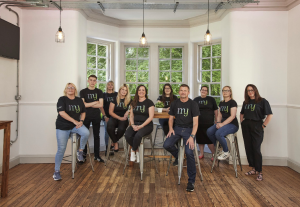 Yorkshire-based cloud accountancy firm My Management Accountant (MMA) has taken on three new members of staff, increasing the headcount to 13.
Zoe Lunn joins the team as client finance manager, with a remit including preparing accounts and managing clients' day-to-day requirements.
With 15 years' practice experience under her belt, Lunn is a member of the Association of Accounting Technicians and is working towards her Association of Chartered Certified Accountants qualification.
Rachael Smith has been appointed assistant purchase ledger accountant. With 13 years' experience in accountancy, including roles in accounts payable and fund accounting, she is AAT Level 4 qualified.
And Alicia Grace has been recruited as digital administrator. A chartered member of CIPD with 20 years' experience in HR, Grace will manage, maintain and develop the company's various IT systems.
MMA founder and MD, Martin Bown, said: "All three of our new team members bring different but vital skills to the table that will enable us to strengthen our client offering even further.
"I'm delighted we have been able to continue on our growth trajectory across the past 12 months, despite the obvious challenges of the pandemic, and that we have welcomed a raft of new clients while making several appointments to the team."
MMA specialises in cloud-based accounting services and is a gold partner of online accountancy software provider Xero.
:::
Six new roles have been appointed to the team delivering LEEDS 2023, the year of culture planned for the city and region.
A new head of creative learning and engagement; three producers and two creative technologists have joined the team.
Work to deliver a year-long cultural event that generates a lasting legacy for people in all wards of the city has already begun.
Kully Thiarai, creative director and chief executive of LEEDS 2023, said: "It's an incredibly exciting time to join our team.
"In the last few months, we've launched 'Letting Culture Loose', our drive to uncover creativity across the city, and we are commissioning work from 23 artists who will work in 23 communities of Leeds for 'My World, My City, My Neighbourhood'".
The creative technologist role is shared between Matt Allen and Adam Sas-Skowronski.
Briefed to diversify and broaden collaborative opportunities between creative, digital and technology driven industries the pair each bring each bring significant experience in producing, programming and making digital artwork in Leeds for over a decade and together set up arts collective Closed Forum in 2016.
Young people and communities are front and centre for Lee Brennan in his new position as head of creative learning and engagement.
His role will focus on driving participation and creating a significant impact on communities across the city and region.
Brennan has worked extensively across cultural education and community engagement for over 25 years, most recently at The Lowry, Salford.
Senior producers Kate Reynolds and Martha Rose Wilson will be responsible for planning and delivering key projects and maintaining relationships with partner organisations.
Reynolds brings over 18 years' experience gleaned from over a decade spent at the Royal Exchange Theatre, Manchester and more recently as a producer for Manchester International Festival.
Experienced in producing large scale, site-specific theatre, audio and video installations, Wilson brings expertise of working at all scales, from The Old Vic in London and Principality Stadium in Cardiff to living rooms and community venues across Leeds, even on Welsh mountainsides.
Anna Turzynski comes to LEEDS 2023 as a producer, part of the team responsible for the development of ideas, to delivery and presentation.
Known in Leeds for her work as a senior producer for Compass Live Art and the acclaimed Grief Series, Turzynski specialises in socially-engaged work, in particular bringing work to non-traditional spaces and audiences.
Thiarai added: "The creative sector has been so badly hit by the pandemic and we are committed to creating good quality jobs at a time when the industry most needs them.
"Matt, Lee, Kate, Adam, Anna and Martha each bring a different and inspiring perspective to the 2023 table, which is key to making sure the 2023 programme is the best it can be."
:::
Leeds-based business and mindset coaching agency, Social Cactus, has confirmed the appointment of Chris Fawcett as partner and CFO, taking the business to a team of nine.
Tingley-born Fawcett, 31, founder of Chris Fawcett Coaching, has also taken on the role of head coach.
The Master Practitioner of NLP (Neuro-Linguistic Programming), Time Line Therapy and Hypnosis will be working one-to-one with newer business owners, helping them with business and mindset coaching as they grow their own coaching and service-based businesses.
Amy Crumpton, founder of Social Cactus, who is also a certified NLP practitioner and practitioner of Time Line Therapy, said: "I am so excited to share this amazing news. Chris is a super-talented coach and is the perfect person to help our clients to start their businesses off on the right foot."
Fawcett added: "The response so far has been incredible. The programme we have established for new business owners, Magnetic 1:1 Coaching is already at capacity and we have a waiting list for the next intake.
"Due to the popularity of our coaching programmes, we have recently appointed two new coaches to support the growth of the business and the ever-increasing demand for coaching."
The announcement comes shortly after the agency hit £500,000 in sales in the past year, supporting record numbers of clients, and continued with its work in the Cactus Foundation.
Crumpton and Fawcett are establishing the foundation together to provide ambitious entrepreneurs in underprivileged communities around the world with the resources, training and development they need to start their own businesses.