Property people: Rider Levett Bucknall UK and The Property Partnership
X

Register for free to receive latest news stories direct to your inbox
Register
Yorkshire construction, property and management consultancy, Rider Levett Bucknall UK (RLB) has appointed Mark Grayson as national head of industrial & manufacturing, to be based in Sheffield.
Grayson joins from Faithful+Gould where he headed a team that grew their revenue by delivering global clients' projects into local markets.
He will take a similar approach in his new role, capitalising on the established RLB global connections and key clients to drive growth and delivery in UK regions.
Alongside his specialised experience in the automation of industrial and manufacturing estates for the food & beverage and automotive sectors, he will also bring knowledge of decarbonisation activity for the built environment.
Matt Summerhill, managing partner Yorkshire and Humber for RLB UK, said: "Mark's appointment reflects how integral Yorkshire is to us as a region and the importance of the region to our growth as a company.
"With Yorkshire, particularly Sheffield, steeped in manufacturing history it makes perfect sense for Mark, who comes from Sheffield and whose experience lies within the manufacturing & built environment to join RLB's Sheffield office.
"This announcement marks a 10% rise in our Yorkshire team numbers appointed since May this year, showing the growth of the region and the investment of RLB to it."
Grayson added: "RLB's drive to not only grow its regional markets but the focus on the Industrial and Manufacturing sector was instrumental in me wanting to join the team.
"Understanding that RLB value and recognise the opportunities on a regional and sector level and knowing that my skill and experience matched this ambition felt like the perfect move."
:::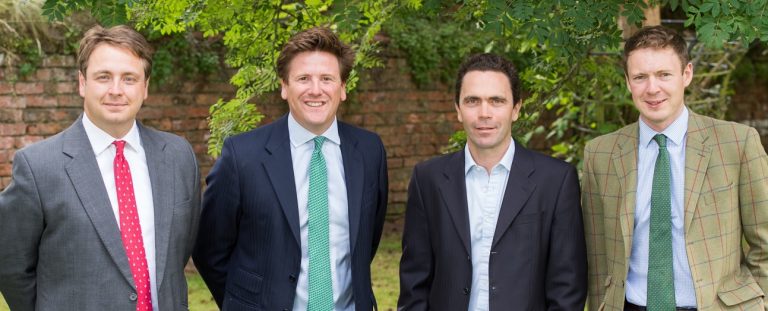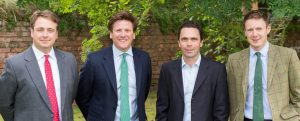 Two experienced property professionals have joined home buying agency, The Search Partnership, which was launched six years ago by former Strutt & Parker and Knight Frank estate agents, Toby Milbank and Tom Robinson.
Edgar Seligman will head The Commercial Partnership, managing and acquiring commercial property assets and portfolios in Yorkshire and beyond that are typically worth up to £5m. Blair Wallace will run The Land Management Partnership.
The two businesses, along with The Search Partnership, which is based in Boroughbridge, will operate under the umbrella of The Property Partnership.
Investment and Asset Manager, Seligman, has operated in the commercial property industry for 16 years.
He previously worked in the Strategic Asset Management team at JLL, managing a number of multi-million pound property investment funds for clients including Legal & General, Aviva, Schroder, Asda and Royal Bank of Scotland.
Wallace joins from Savills in York where he was an Associate in the rural management team.
He brings with him seven years of experience managing rural property portfolios, estates, and farm management for a wide range of clients in the North of England and beyond.
Seligman said: "Having worked with large institutional investors for many years in both the UK and Europe, I was keen to join an entrepreneurial business like The Search Partnership and bring my expertise to its clients and other individual investors, who might not have considered developing a commercial property portfolio before.
"Most people spread their funds across residential property, shares, bonds and savings, but there are more perceived barriers when it comes to commercial property investment.
"However, with the right advice, excellent income and capital growth can be achieved.
"Currently interest rates are at a historic low, and commercial property provides an excellent opportunity to achieve sound capital growth over the next five to ten years, whilst also providing a strong yield of between 4% and 7%.
"I will also be working with people who already own commercial property or portfolios but want to see a better return."
Wallace said: "I'm excited about the future for rural property in England and the UK. Given the Government's recent green agendas, the rural sector can deliver, not only for the economy but also for society.
"It is vitally important we do not lose sight of traditional land use, but now is the right time for farmers and landowners to become alive to other income streams from their property.
"With direct Government support to farmers being gradually cut over the next six years, farmers and their professional advisors need to be aware of new diversified income streams such as carbon trading, renewables and biodiversity off-settling.
"Yorkshire has such a diverse landscape and being based right in the heart of the area; I'm looking forward to helping clients see the full potential from their property."
Milbank, said: "Since launching The Search Partnership in 2015, we have helped hundreds of clients find outstanding homes, country and sporting estates, as well as farms and land, whilst also cultivating investment and development opportunities across the North of England."
Robinson added: "Creating 'The Property Partnership' with Edgar and Blair means we can provide our clients with an even broader range of services.
"It's a really great fit and we are delighted to have two professionals of their calibre on the team."