Property people: LCF Residential; Scarborough Group International; and more
LCF Residential, the conveyancing division of law firm, LCF Law, has appointed well-known licensed conveyancer, Tracey Lynam, to head conveyancing services in its Ilkley office.
LCF Residential works with home buyers and sellers, as well as estate agents and nearly every UK mortgage lender.
Its 30-strong team is based across LCF Law's offices in Leeds, Bradford, Harrogate and Ilkley.
Lynam previously worked at LCF Law between 2001 and 2004 and since then has worked for several other leading residential conveyancing firms in Yorkshire.
Lynam, who lives just outside Ilkley and has family in the town, said: "When the opportunity arose to make the move back to LCF Law's Ilkley office, it was a perfect fit for me.
"I live locally and after working at several city centre firms, I really missed the face-to-face client contact and personal interaction that you get working at a local office for local clients.
"It's great to be back and I'm really enjoying the role and the challenges it presents in the current market, which is extremely active as the stamp duty holiday comes to an end and returns to previous stamp duty rates at the end of September."
Julie Davis, head of residential property at LCF Residential, said: "LCF Residential has been particularly busy over the last few months, following the extension of the stamp duty holiday, and demand continues to grow for our services.
"Tracey has plenty of experience and a fantastic reputation in the industry, which made her an obvious choice to lead our team in Ilkley."
LCF Law, employs more than 125 people across offices in Bradford, Leeds, Harrogate and Ilkley.
:::
Real estate developer and investor, Scarborough Group International (SGI), has further strengthened its project management team with two new recruits, as it looks to ramp up its activity across the Northern Powerhouse.
Both will be based in the Group's Sheffield office, but will work on projects where the business operates across the UK.
Andrew Udall has been appointed head building inspector and will be working with the various construction teams principally responsible for examining and reporting on all of SGI's current and future construction projects to help maintain the highest quality standards and mitigate any potential risk.
Having spent the majority of his career in the Building Control team at Sheffield City Council, he has a wealth of experience in ensuring that construction projects comply with the latest building regulations.
He has also had stints as head of operations at Sheffield United Football Club and chair of the Safety Advisory Group at Sheffield City Council.
Joseph Udall joins as project manager and will be responsible for overseeing the planning and delivery of SGI's construction projects across the UK in a timely and cost effective manner.
He brings with him over 15 years' experience in the construction industry, having run a successful building company, which he set up in 2010 after securing a start-up Grant from the Princes Trust.
The newly created positions enhance SGI's in-house project management capabilities following the recent appointment of Jon Anderson as project director and apprentice project manager, Jake Hall who joined the Group earlier this year.
Chief executive of SGI, Simon McCabe, said: "The property industry is coming under increasing scrutiny in respect of construction standards, and rightly so given the level of risk involved.
"We want to ensure all of our projects not only meet but exceed the health, safety, environment and quality requirements placed upon us so we can continue to deliver transformational developments for people to interact with.
"Given the scale of the projects we have underway and, as we move forward with our ambitious growth strategy, we felt that now was the right time to continue our expansion of our in house project management capability and I'm very pleased to welcome Andy and Joe into the Group."
:::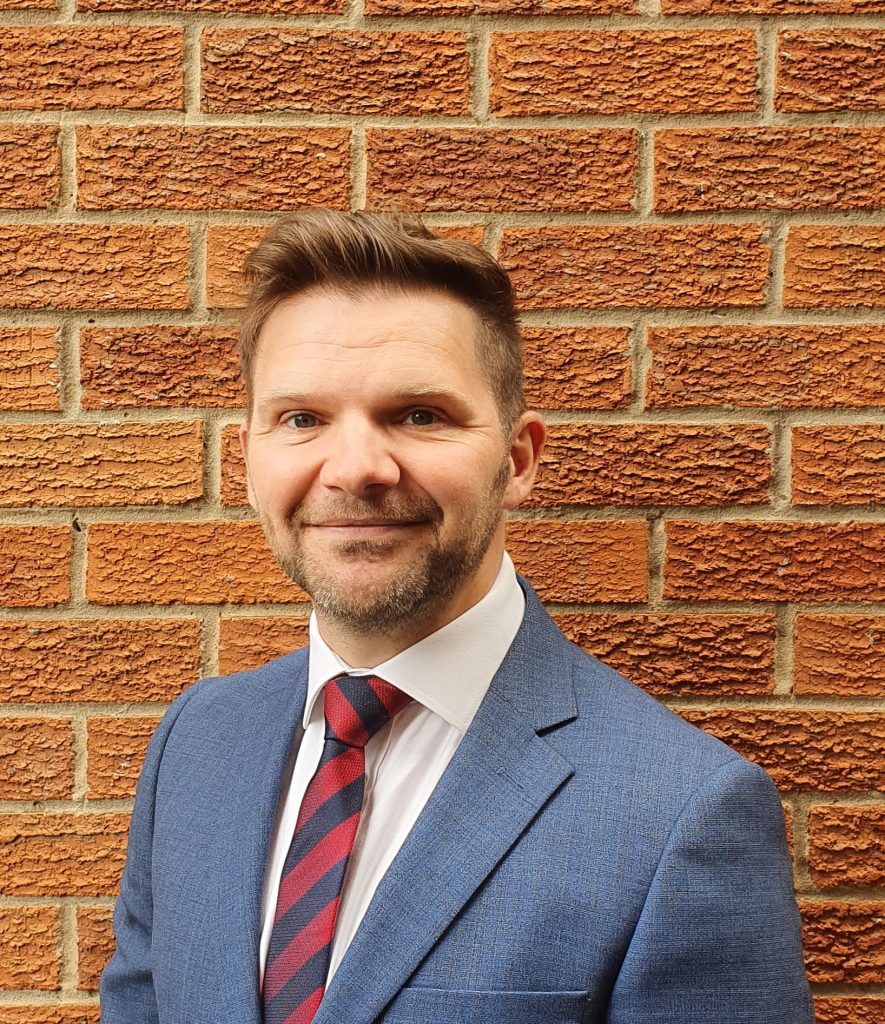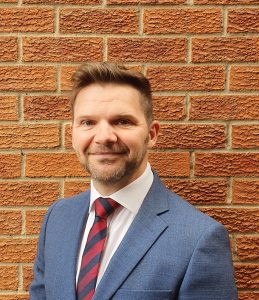 Housebuilder Barratt Developments Yorkshire East has appointed David Hodgkinson as its new commercial director.
Hodgkinson joins the business from Persimmon Homes South Yorkshire, where he was commercial manager for two and a half years.
His appointment marks a return to Barratt for Hodgkinson, who had previously spent 17 years with the business after joining Barratt Homes Sheffield as a cost surveyor back in 2002. The period that followed saw him progress to the role of chief quantity surveyor, which he left in 2019.
In his new role, Hodgkinson will be responsible for leading a team of quantity surveyors and buyers with the aim of maximising the reliability and value the housebuilder can count upon from its contractors and suppliers.
He said: "One of my primary focuses will be ensuring the business can continue to build on its aspirations as a five-star housebuilder.
"Barratt Developments is hugely committed to outstanding customer service and this often starts with the contractors that we appoint and the materials we source to create a quality product.
"The commercial department is a vital cog in that wheel and I hope to make an impact on the continuous improvement of the business."
His appointment follows Gavin Birch's move to the housebuilder's Yorkshire West division, following a promotion to operations director.
Daniel Smith, managing director at Barratt Developments Yorkshire East, added: "When the opportunity arose to bring David back to the business, we couldn't turn it down.
"As well as understanding our organisation inside-out, David has also proven his ability to aid the growth of the businesses he's worked for, which is something we remain fully focused on given how well we have performed over the last 12 months."