Agency roundup: Xpand; Bolser; ilk; and more
X

Register for free to receive latest news stories direct to your inbox
Register
Saltaire-based digital agency Xpand has secured a website development contract with Queensmead School.
The Middlesex-based secondary school has worked with Xpand on various projects since 2012.
It has now appointed the agency to lead on the design and development of the new website as well as the creation of a series of promotional videos.
The latest contract comes as Queensmead School looks to bring the website in line with the latest user experience trends and demonstrate its mission and values to prospective and current parents.
It is investing in promotional videos to portray its new state-of-the art Design Technology block, which is currently under construction.
David Patterson, school business manager at Queensmead School, said: "We have worked with Jag and his team for a number of years, and we're delighted to award them the contract for our new website and supporting promotional material once again.
"Xpand has always had a good understanding of our requirements as a school and always help steer us in the right direction with their expertise. We can't wait to see the final result they deliver."
Xpand has, to date, been involved with design and print of prospectuses, creation of animations to support recruitment, creation of promotional prospectus videos, provision of software training for the in-house team and the creation of a referencing system for their recruitment process.
The school's previous website was also designed by the team in 2017.
Director of Xpand, Jag Panesar, said: "We tendered to design and build Queensmead School's previous website in 2017. It wasn't an easy process, we really had to show we had what it took against the competition, as we did for this contract win.
"A large part of the remit was to support their recruitment activity, so we were really pleased that they'd seen a 180% increase in applications via the website.
"We were delighted to win another contract with Queensmead School. Having worked with them for nearly 10 years, we understand what they stand for as a school and look forward to giving them the best result.
:::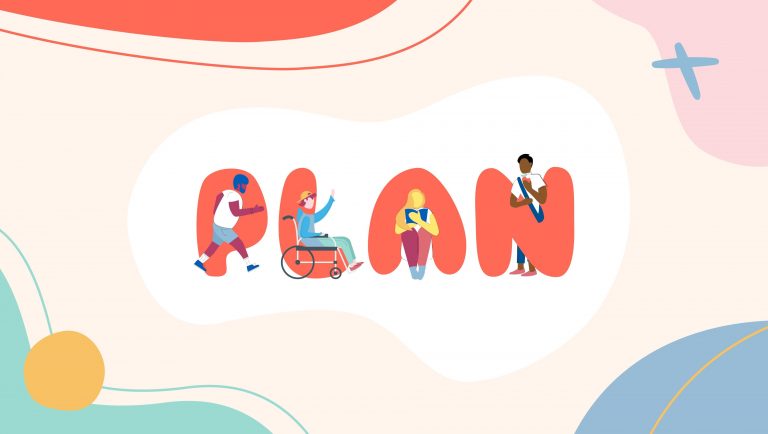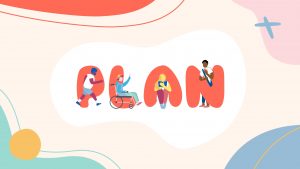 Digital marketing agency Bolser has launched an integrated marketing campaign for Leeds Teaching Hospitals NHS Trust to advise people on how to keep well in the run up to surgery.
Leeds-based Bolser supported the trust with the creation of its 'Shape Up 4 Surgery' campaign, which aims to reach people from a diverse range of backgrounds and demographics across the region.
This included the development of a brand identity, key messaging and the design and user journey of an accessible website, after winning a competitive process.
In addition, Bolser designed and produced print assets including van wraps and bus vinyls, a variety of social media assets and a two-minute animated video for use on digital advertising boards in Leeds city centre.
Shape Up 4 Surgery promotes the importance of getting in shape before surgery, both physically and mentally, as this can positively impact both surgery and recovery.
Sophie Blow, clinical lead at Leeds Teaching Hospitals, said: "With our Shape Up 4 Surgery campaign, we have tried to put a friendlier face on surgery and provide plenty of resources to help people feel more confident, aware and in control of getting themselves ready.
"We know from our data that being in the best shape possible, both physically and mentally, has a big impact on positive outcomes for surgery.
"Supporting people through their preparation and encouraging them to get on board with their health were the main drivers for this campaign, which has reached across Leeds and beyond to some of the key areas of the country where people travel from for surgery.
"We're really pleased with the campaign, which has got off to a great start. We hope that it can grow and expand from here to have the biggest impact possible on people's health and on their experiences when accessing surgical services."
Bolser managing director, Ashley Bolser, said: "We were very pleased to be appointed to deliver the Shape Up 4 Surgery campaign.
"Anyone who has experienced surgery knows they want to get back to normal as soon as possible, and the campaign is aimed at achieving that goal.
"I'm proud of the team at Bolser for devising a campaign which intelligently leverages traditional, digital and social media channels to reach and engage a diverse range of communities.
"The same team is now helping implement the activity and everyone at the agency is taking a great deal of satisfaction from knowing what we are doing can make a real positive difference to people's lives."
:::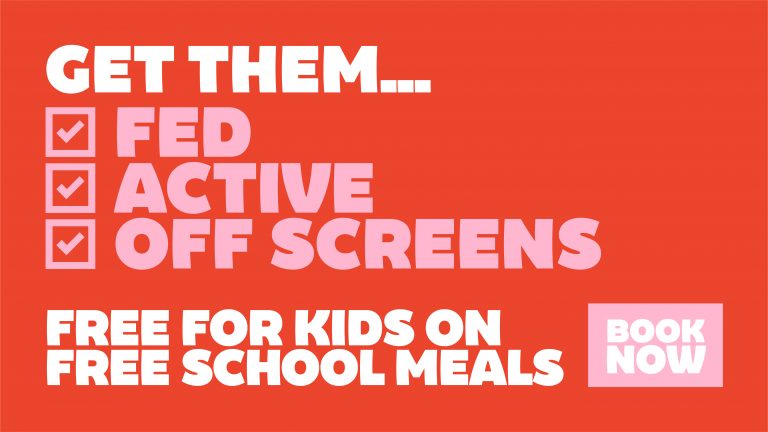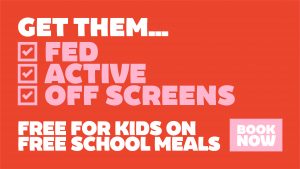 ilk, an integrated agency based in Leeds, has been appointed by Active Partnerships to deliver a campaign which supports children and families across the country during summer holidays by ensuring access to free activities and meals.
The Sport England-funded programme aims to encourage parents and children from lower income areas within the UK to sign up to their local authority's free holiday activities and food programme.
ilk has been developing all creative content for the campaign and has been promoting the programme through a series of regional paid media campaigns using postcode data to target parents and children living in some of the most deprived areas of selected regions.
Nicki Couzens, business support and communications manager at Active Partnerships, said: "We were really impressed with ilk's pitch as it was clear they understood the importance and objectives of the campaign.
"Their pitch included innovative and creative ways to ensure we are able to reach the parents and children who stand to benefit  most from the programme."
Nev Ridley, managing director at ilk Agency, added: "We're incredibly excited to be given the opportunity to work with Active Partnerships on such a fantastic programme.
"Not only will the campaign enable us to showcase the best of our creative and paid media capabilities, but it also allows us to play our part in supporting a very worthy cause, and one which the team feel very passionate about."
:::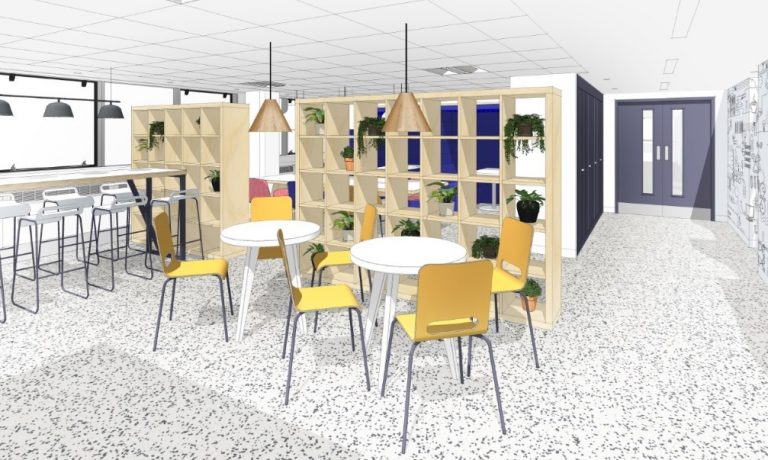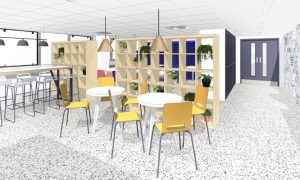 Digital agency Extreme has revealed it was behind the name and brand design for the town's new co-working space – Co-Lab – on which work has now begun following pandemic-related delays.
Funded by Harrogate Borough Council, Co-Lab is a contemporary co-working hub designed to offer creative, flexible workspace from desks to meeting rooms and small offices, primarily to digital and tech start-ups and scaleups.
Harrogated-based Extreme was chosen by the council to complete a brand exercise, through which the offering was named, its visual identity created and inspiration found for some of the internal decor.
Situated within the Harrogate Convention Centre, Co-Lab will be located in what was previously a council employee building. Work is now underway on renovations, with plans for a November launch.
Rachel Walton, account manager at Extreme, said: "We're really thrilled to see work has started on this project as it's one we're very proud to have worked on.
"Co-Lab, as a name, embodies the idea behind these spaces and celebrates both collaboration and a place where great ideas and different skills can be combined to create something new and exciting.
"After a year of disruption, there are more start-ups than ever, many of whom need inspiring spaces to work from that meet their needs, aspirations and budget – that's where Co-Lab will come in."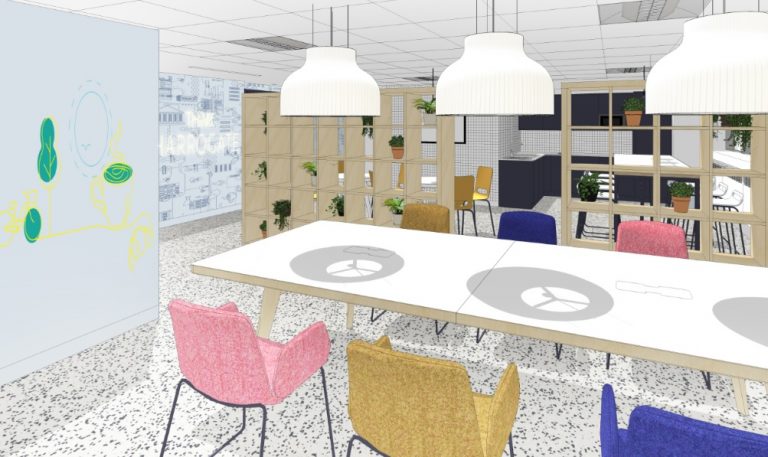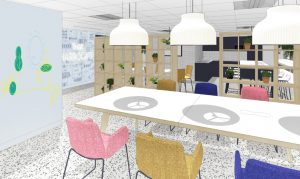 Councillor Graham Swift, deputy leader of Harrogate Borough Council and cabinet member for resources, enterprise and economic development, said: "Co-Lab was created to help showcase, support and maximise the breadth and depth of tech expertise and creativity on offer in the north.
"It will provide the Harrogate district with a unique opportunity to position itself as an exciting and cost-effective alternative to offices in city centres, while giving start-ups and scales-up a chance to collaborate with our businesses.
"We're very grateful for Extreme's creative expertise in creating this brand and we're looking forward to unveiling many great updates and opportunities regarding Co-Lab in the coming months."