Solicitors expands its team of clinical negligence specialists
Hudgell Solicitors is pushing ahead with the expansion of its clinical negligence team and recruiting "at all levels".
Having expanded into a second office in Manchester this year, Hudgell has recently added a number of experienced solicitors to its team, including at its Hull headquarters.
It is now recruiting for a further 10 roles in its clinical negligence department, including experienced solicitors and paralegals.
Chief executive, Rachel Di Clemente, said: "Our strategy has been to place a clear focus on the growth and expansion of our clinical negligence team based from our physical locations in Hull and Manchester.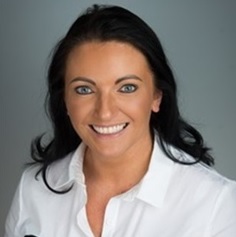 "We added nine new specialists to our team operating across Yorkshire and North Lincolnshire last November when we purchased HH Legal's Clinical Negligence Team (Heptonstalls Solicitors), and we are now ready looking to increase the team once more.
"The market has changed significantly over the past 18 months and there are now far more professionals working remotely.
"These lawyers still need to be part of a team though and have support from experienced colleagues.
"We offer flexibility in work, but also all the technological and supervisory support needed for a solicitor to develop and grow; they are part of long-established teams led by experienced Associate Solicitors who are there to lean on and learn from."
Recruitment has been continual in recent months as a number of new faces have joined the firm.
They include clinical negligence solicitor Gareth Walkner, who has previously worked at Pryers Solicitors and Irwin Mitchell; catastrophic injury lawyer Sarah Patten, who worked at Minster Law for close to eight years and previously at Slater & Gordon; personal injuries specialist Steve Whiteside and civil liberties chartered legal executive Jolene Cunningham, another former Slater & Gordon solicitor who also spent four years at Fletchers Solicitors.
Hudgell has enjoyed a year in the spotlight as a result of its legal work, including representing the families of victims of the Manchester Arena Bombing at the long-running Public Inquiry.
It has also led the representation of former subpostmasters to successfully see long-standing convictions related to the Post Office Horizon scandal overturned at the Court of Appeal.