Creative industries key to realising untapped potential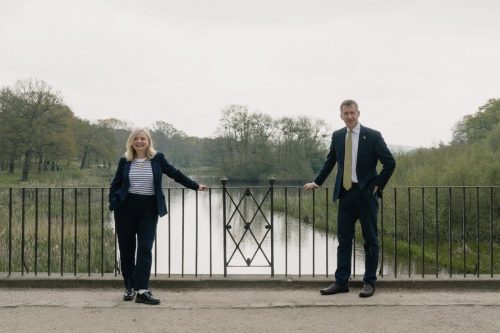 X

Register for free to receive latest news stories direct to your inbox
Register
The mayor of South Yorkshire Dan Jarvis has highlighted the important role he see's culture and the creative industries playing in both the levelling up agenda but also in helping the region realise its untapped potential.
Jarvis was speaking ahead of the launch of the new Cultural and Creative Industries Summit and the South Yorkshire Cultural and Creative Industries Network on Friday.
The new initiative from South Yorkshire Mayoral Combined Authority, Showroom Workstation and Sheffield Theatres is a two-part summit that launches to coincide with and building upon the success of Everybody's Talking About Jamie.
Jarvis said: "South Yorkshire is proud to be home to a whole range of creative industries and a wealth of creative talent. In our Strategic Economic Plan, we highlighted the enormous potential within the arts, culture and heritage sectors in our region. They are a vital part of our recovery and renewal, contributing to healthy and sustainable communities, strong local identities, and vibrant places, as well as to our economic recovery.
"There is a real opportunity now to level up the North. If supported and nurtured, the creative industries can help drive growth and realise untapped potential that deserves to be unleashed."
The power of the creative sector however is not just being identified in South Yorkshire. Jarvis's West Yorkshire colleague, mayor Tracy Brabin highlighted last week during a panel discussion with Channel 4, the BBC, Tile Yard and Production Park that her part of the region not only has potential but is already "one of the fastest growing film and TV production regions in the country."
She noted that: "Culture is our soft power. And if you believe, like I do, that this is just the beginning and the sweet spot for our region, [then] we can really put West Yorkshire on the map for challenging, exciting diverse quality, groundbreaking content loved not just across the UK, but the rest of the world."
The strength of Yorkshire's creative industries have also been recognised by Creative England & Creative Industries Federation CEO, Caroline Norbury, who said: "We're calling on Government ahead of its Comprehensive Spending Review for investment in creative industries to regenerate our places, drive job creation, economic growth, opportunity, and community cohesion.
"It is important that we get it right and for government and industry to take action now. Investment in creative businesses, people and places will unleash innovation, level up all parts of the country, create opportunities and unlock entrepreneurialism, creativity, and sustainability throughout the economy. It will future-proof UK industries and jobs and strengthen our global competitive edge."
Darren Henley, chief executive, Arts Council England said: "As we emerge from the pandemic the creative and cultural sector will play a vital role in our country's recovery. Culture is essential to our economic growth, as it revives our high streets, creates local jobs and most importantly builds a sense of belonging and pride in our communities. South Yorkshire is a hub of creativity and I very much welcome the opportunity to join the discussion about how we continue to nurture and grow the creative talent of the people living and working across the Sheffield City Region.
"Over the past four years West End and international audiences have enjoyed a slice of Sheffield by watching the smash hit Everybody's Talking about Jamie, a musical that, thanks to public funding, started out as a Sheffield Theatres' commission and production. The film premiere will allow a global audience to see for themselves the creative talent that is radiating out of South Yorkshire."