Medtech business plans to relocate operations and create more jobs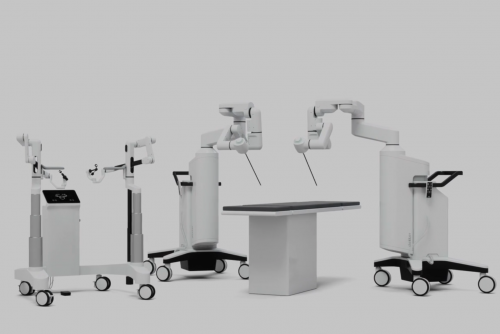 X

Register for free to receive latest news stories direct to your inbox
Register
Medtech company Surgical Innovations which employs circa 100 people across two sites in the UK – Leeds and Hungerford – has confirmed that it will be moving to a single site operation in Leeds, where it plans to refurbish and refresh the facilities during a call about its half year results to the period 30 June.
The move to one site means that Surgical Innovations's Elemental Healthcare business, which it acquired in 2017 and is based in Berkshire will be relocated to Leeds, with consultations currently underway with the staff involved.
David Marsh, chief executive at Surgical Innovations noted that he would expect the move to bring with it a small number of new jobs to the region but that further jobs would be created by the business's ongoing capex investment into its base and its manufacturing capabilities which looking ahead include bringing injection moulding capabilities in house, investments into the machine shop and growing capacity as well as regulatory led investments.
The business also revealed that revenues are almost back to pre-pandemic revenues in most markets for the first half of the year,  but warns that with winter coming, all businesses are facing the challenge of "a somewhat unpredictable period" with regards to Covid.
The Leeds-based business saw revenues of £4.22m for the first half of the year to 30 June, a 63% increase on the same period last year and amounting to 83% of the same period in 2019.
The business noted that while activity in the UK and America was recovering, elective surgery had continued to suffer disruption in the first half of the year and that the business is expectant that the disruption will continue into the second half. However Marsh emphasised that despite forecasting being "tricky" with regards to the impact of Covid – beyond an increase in infection rate means a decrease in surgeries – he and the business have seen that "healthcare providers are finding ways to adapt and manage in order to allow them to continue to perform elective surgery".
Internationally the business has seen success from operations in the Asia Pacific region, generating strong revenue growth by doubling pre-Covid the figure to £0.41m. It noted that its Japanese distributor was continuing to gain market share and substantial stocking orders in the first quarter boosted the growth.
Speaking to TheBusinessDesk.com this morning, Marsh also commented on the recent commitment by Leeds and the wider city region to support the med tech sector through a range of initiatives he added: "[Medical technology] is a great industry to be in and I think [the support is] vital. Leeds and the surrounding area have always historically been linked to medtech devices and for a company like Surgical Innovations, the more medtech companies that are around it will increase the skill base in the surrounding area, which can only improve our ability to recruit good people. So anything that is being done to enhance medtech we're fully behind."