Infrastructure provider secures £1.6m contract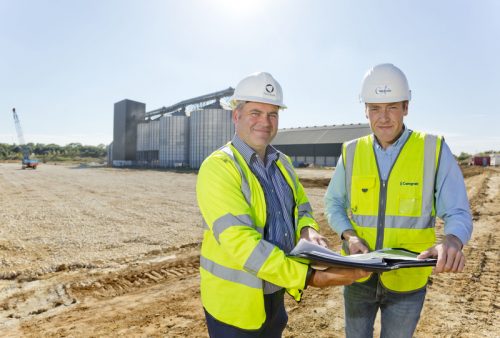 X

Register for free to receive latest news stories direct to your inbox
Register
Multi-utility infrastructure and services provider, Fulcrum has secured a £1.6 million contract with grain storage co-operative, Camgrain, as part of the construction of a new more energy efficient cereal processing plant in Northamptonshire.
The Sheffield-based business will design and lay a new 7km gas pipeline to help power the site near Kettering, which will support more energy efficient cereal drying & processing and reduce the reliance on oil-fuelled processes.
Due for completion in spring next year, the pipeline will travel from the gas network to the site along a route that travels under two Network Rail bridges and crosses the A43, the primary road through the East Midlands.
As a result, Fulcrum will include specialist directional drilling techniques as part of an energy efficient excavation and installation process, which will minimise disruption and is more environmentally considerate.
Terry Dugdale, CEO of Fulcrum, said: "We have established a close relationship with Camgrain in the planning of this project, which will support efficient and effective delivery of the pipeline. We are really pleased to be supporting this important cereal processing operation with a responsibly sourced gas supply, which will also reduce the use of oil on site and the need for HGV oil deliveries."
Simon Willis, group CEO of Camgrain, said: "Fulcrum has been very supportive during the planning process as we brought this project forward, with its team providing valuable consultation and utility infrastructure advice. Its cost-effective and energy efficient approach will be key to the timely delivery of this innovative new plant that will benefit our member farmers and the UK food supply-chain."