City briefs: DFS Furniture; Safestyle; Xeros; and more
Doncaster-based furniture retailer, DFS, says its revenues rose 47.4% on the previous year, in its preliminary results for the 52 weeks ended 27 June 2021.
Total group revenue exceeded £1bn for the first time, compared with revenues of £724m in 2020.
Underlying profit before tax and brand amortisation rose to £105.8m, compared to a loss of £63.1m in FY20.
The company says it has managed a resilient trading performance through lockdown periods, benefiting from the strength of its integrated retail proposition, with online revenues up 184.3% year-on-year.
And it notes growth in new orders in the period was significantly stronger than the revenue growth, and was driven by market share gains, pent-up demand from 'lockdown one', and a shift in consumer spending to the home.
Tim Stacey, group chief executive officer, said: "Our record profits delivery in the last financial year is a fitting tribute to all the hard work of our colleagues and testament to the resilience and flexibility of our integrated business model.
"Despite numerous operational challenges during the pandemic, I'm proud we have remained focused on our strategic agenda to lead sofa retailing in the digital age and are on track to achieve the incremental £40m of profit benefits set out in 2018.
"We also see further growth opportunities into the medium term derived from extending the reach of our retail brands and optimising our operating platforms.
"As we enter a new financial year, the Group is very well positioned to build on its market leadership position in sofa retailing and to target further growth as we invest to strengthen our business platforms and extend our retail proposition into adjacent product categories."
:::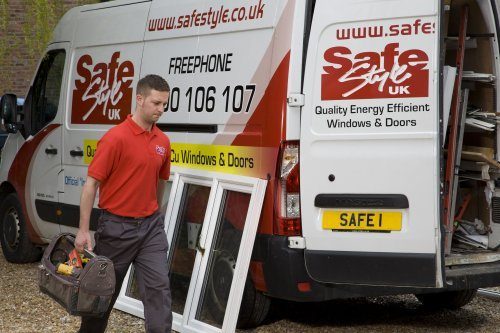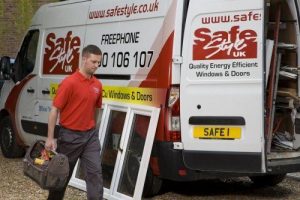 Safestyle UK has recorded underlying profit before taxation of £5.1m – representing the strongest financial performance of the business since H2 2017 – in its interim results for the six months ended 4 July 2021.
The Bradford-headquartered retailer and manufacturer of PVCu replacement windows and doors, has also reported revenues of £73m (H1 2020: £42.1m) and a stronger net cash position of £14.4m versus £6m at the end of H1 2020.
Safestyle says the pandemic continued to impact its operations in H1 2021 and its priority remained the safety of its staff and customers throughout the period.
Despite the sustained turbulence, it adds continued progress was made against its core strategies, including brand development, consumer finance costs, revenue management, compliance and sustainability.
The company's order book at the end of H1 was 9.6% ahead of H1 2020's position and 65.7% ahead of the closing position at the end of H1 2019.
Mike Gallacher, CEO, said: "The business faced continued operational disruption during H1 and I am proud of the flexibility and resilience of all our staff in sustaining our operations while ensuring the safety of our customers and our people.
"The momentum we built on return from the first lockdown was sustained into H1 2021 resulting in strong revenue growth versus 2019 and an order book 65.7% higher than at the end of H1 2019. 
"This performance has underpinned our ability to deliver a rapid recovery in profitability and a further strengthening of our balance sheet.
"Despite the continuing challenges of managing the disruption caused by the pandemic we have continued to make progress on a number of our strategic priorities. 
"Our aim remains to build long term value for shareholders by modernising the business and hence building the foundations for sustained long term growth."
:::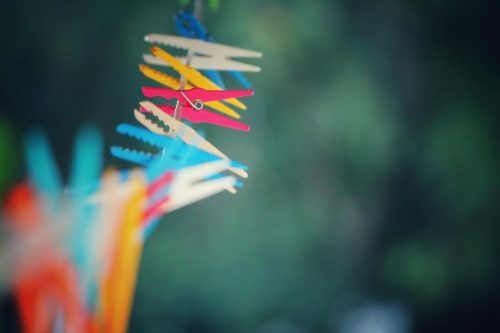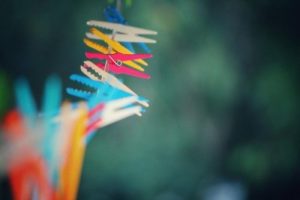 Sustainable cleaning technology business, Xeros Technology Group, has recorded revenue growth of 58.6% to £0.3m (2020: £0.2m) in its interim results for the six months ended 30 June 2021.
The Rotherham-based company, which has been transitioning from a direct operations business model to a licensing business model, says its adjusted EBITDA loss reduced by 5.4% to £2.8m (2020: loss £3.0m) and it made a pre-tax loss of £3.3m (H1 2020: £3.5m).
Xeros says multiple testing and trial agreements with leading domestic washing machine manufacturers for its XFiltraTM technology are now underway. This technology platform addresses microfibre pollution from washing machines.
Mark Nichols, chief executive of Xeros, said: "The apparel industry is today recognised, alongside fossil fuels, as one of the most damaging to our planet, consuming vast amounts of natural resources and creating harmful pollution.
"Our ability to radically improve the environmental and economic performance of this supply chain brings immediate solutions against the growing urgency for short term action.
"Whilst Covid has continued to take its toll on all our licensees' operations, they have managed to reach significant milestones with a number of market launches taking place from which we can expect license income growth.
"With this market proof and acceptance in place, we expect to expand our geographic coverage over the coming year.
"As a result of our licensees' progress, many significant enterprises in the clothing value chain including well-known brands are now becoming increasingly aware of the viability of our technologies, adding to our belief that they can and should become widely deployed."
:::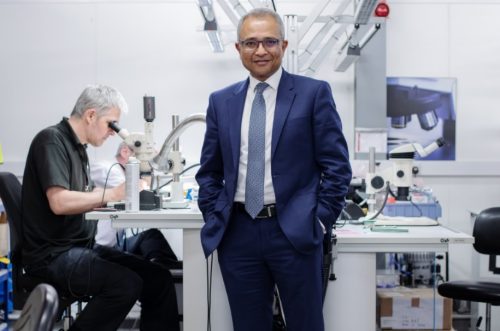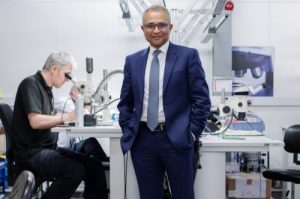 Huddersfield-based radiation detection business, Kromek, has received a contract worth up to $1.6m/£1.2m from a US federal entity for the Group's D3S-ID wearable nuclear radiation detector.
This device is designed to enable first responders, armed forces, border security and other CBRN experts detect radiological threats. The contract will be delivered over two years commencing immediately.
The wearable detector is designed to pick up radiological threats like dirty bombs, radioactive contamination, smuggling of radioactive substances and radiation at the scene of an accident or terrorist attack.
Dr Arnab Basu, CEO of Kromek, said: "We're pleased to have received this contract from a US federal entity for our D3S-ID nuclear radiation detector that provides a comprehensive but cost-effective solution for the detection of nuclear threats.
"Only last month there was an incident in France of a student building a dirty bomb with uranium oxide bought on a widely used online platform.
"This case highlights both the pervasiveness and accessibility of such dangers and the need for constant monitoring.
"Solutions such as our D3S platform, which is continuously scanning in real time, provides security authorities with an early warning system for potential threats, enabling a more effective response.
"With global defence and security spend on the rise around the world in response to volatile international relations, we expect to receive further orders for our nuclear security products, contributing to our significant anticipated revenue growth for this year and our pipeline for the years ahead."