Bid announced to host headquarters of new Great British Railways organisation
Doncaster has put itself forward to accommodate the HQ of the planned new public body – Great British Railways. (GBR).
Recently, Transport Secretary Grant Shapps announced a competition to provide the national home for GBR, which should bring jobs and investment outside of London.
The contest looks to recognise towns and cities with a rich railway history that are strongly linked to the network, ensuring the first HQ will take pride of place at the heart of a new era for Britain's railways.
GBR will be a public body with united, accountable leadership, meant to help address a quarter-century of fragmentation on the railways.
It is designed to integrate the railways, owning the infrastructure, collecting fare revenue, running and planning the network, and setting most fares and timetables.
GBR will also simplify the current mass of confusing tickets with new flexible season tickets and a significant roll-out of more convenient Pay As You Go, contactless and digital ticketing on smartphones.
A GBR website will sell tickets, and a single compensation system for operators in England will provide a simple system for passengers to access information and apply for refunds.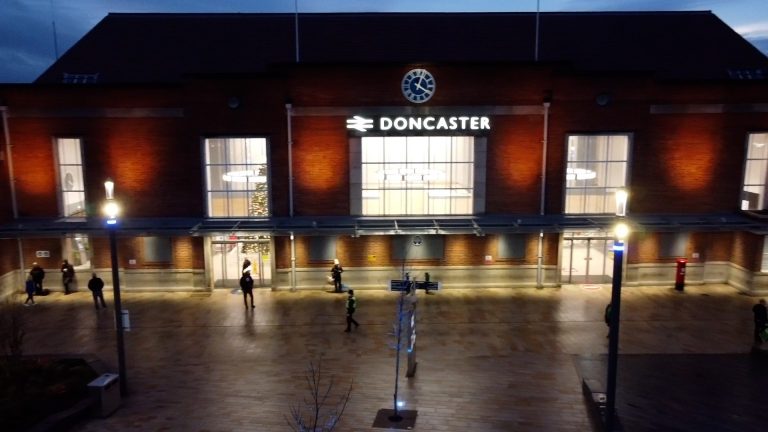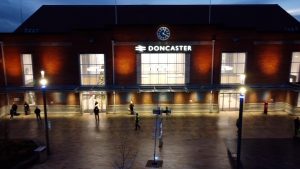 Confirming that Doncaster will bid to become home to the HQ, the town's elected Mayor, Ros Jones, said: "I believe Doncaster is best placed to bring rail back to the people it serves.
"With an extensive rail history of over 150 years of engineering excellence in the rail sector, Doncaster is a national hub for rail industry manufacturing and infrastructure.
"We have world class rail and engineering education and training facilities here and a skilled workforce, bringing together the hearts, hands and minds of the Great British Railway.
"Our geographic location and transport links are perfectly situated at the heart of the British rail network servicing a massive area of the country.
"Doncaster also has one of the best transport and logistics hubs in England, an international airport that has huge expansion capacity and potential and is located near to i-port hubs.
"Our northern location makes Doncaster a prime spot to become a linchpin for Government plans on levelling up, improving opportunities for people here in innovative, high wage, high productivity industries."
Mayor of Sheffield City Region, Dan Jarvis MP, said: "Trains have played an integral part in Doncaster's past for more than a hundred years, and I hope they will be central to its future.
"Doncaster's position at the heart of the rail network would make it the ideal site for the new Great British Railways headquarters.
"The Government has pledged to 'Level Up' our communities, and building the new home for the railways in Doncaster would bring much needed jobs and investment to South Yorkshire."
Nick Fletcher MP added: "Doncaster is a proud railway town with a vibrant, growing economy. We built the Mallard here and the Flying Scotsman too, as well as many other trains.
"One of Doncaster's predecessor MPs, Sir Edmund Beckett, is credited with developing the railways and bringing them to Doncaster.
"I fully support Doncaster Council applying to be the home of Great British Railways. Bringing the railways back home to Doncaster would fit into our history.
"Doncaster's local economy is buzzing with talent and we are ready to take advantage of this exciting opportunity. I think Doncaster has a strong case which I will champion in Westminster. Let's get on with the job and make it happen."