Agency roundup: See Media; Flaunt Digital; Peachy Digital; and more
Growing PR agency, See Media, has launched in Leeds with a new appointment.

See Media, which specialises in affordable housing and development PR, has appointed Eve Griggs as an account manager in the agency's new Leeds base.

She joins Sara–Anne Mills–Bricknell, senior account manager, as part of the company's team in the city.

Stuart Macdonald, managing director at See Media, said: "We are all really pleased to welcome Eve to the team.
"Eve has established a great track record working with clients in Leeds and right across the country – she has hit the
ground running and is a brilliant addition to our talented team.
"Sara–Anne and Eve love living in Leeds, so it is a really proud moment for us to put down roots as a business in the city too.
"It is an exciting, vibrant community with a variety of opportunities for us to support clients in the housing sector and beyond.
"Whether it is help with a blog or press release, all the way through to creating a multi–channel comms strategy and series of campaigns, we have the experience and great people to deliver."
Griggs said: "The team at See Media has made me feel incredibly welcome. Working in the housing sector feels like the perfect fit for me.
"I love supporting clients to make a positive difference and this is what housing providers and their partners are all about."

:::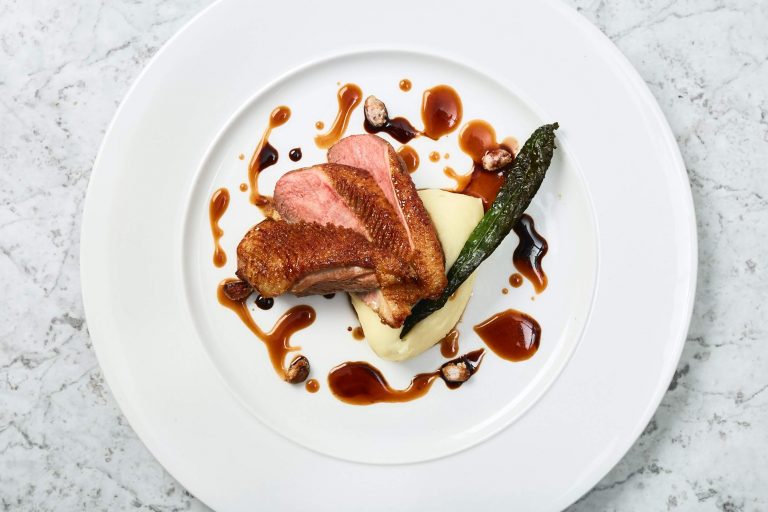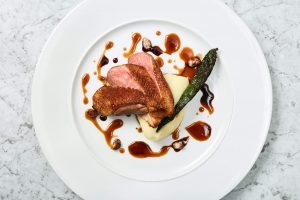 Leeds-based digital agency, Flaunt Digital, has secured a new web development client, Gusto Italian.
Gusto Italian was founded in 2005 and has since expanded its "elegantly Italian" offering to 12 restaurants across the UK.
The agency has been appointed to work on the development and hosting of the Gusto Italian website and the Gusto Gold Rewards platform.
The ongoing development retainer will begin with work on seasonal updates to the website including new venue launches ahead of the busy festive season.
Susie Clark, head of marketing at Gusto Italian, said: "Having heard great things about Flaunt Digital, we were keen to find out more about how we could work together.
"We were really impressed by their strategic and technical abilities and believe they can really help us create incredible and insightful user journeys for our guests."
Jamie Shields, chief technical officer at Flaunt Digital, added: "Taking on Gusto Restaurants has been a huge win for us.
"To get such a great brand on board at Flaunt Digital is always nice, but Gusto is especially nice considering it's one of our favourite restaurants in Leeds.
"We've already struck up a great working relationship and look forward to continuing to produce our best work with Susie and the team at Gusto."
:::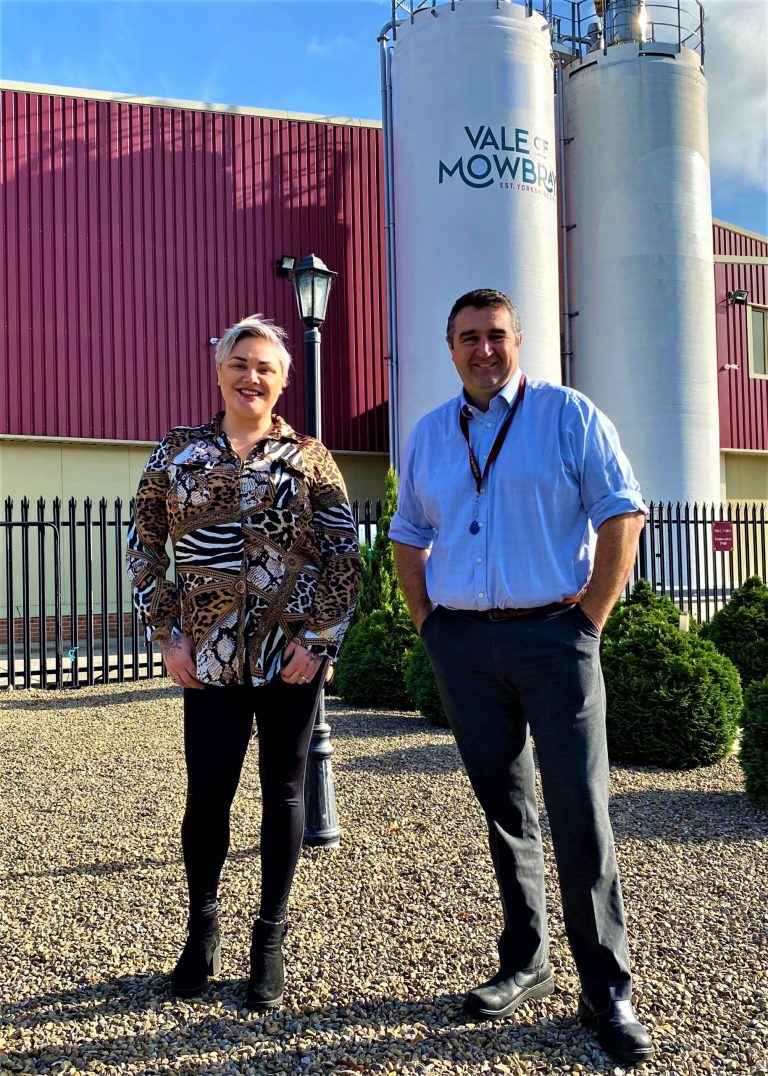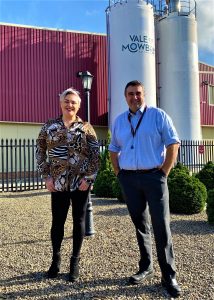 UK pork pie brand, Vale of Mowbray, has awarded its PR and content marketing contract to Northallerton-based marketing and PR agency, Peachy Digital.
Established in 1795 as the Vale of Mowbray brewery, Vale of Mowbray now bakes over 1.5 million pies per week.
This vast operation will now be represented by Peachy Digital, whose expertise in food and beverages – spearheaded by managing director Lizzie Selby – is demonstrated by the addition of the pie maker to its extensive portfolio.
The company also works with Lancashire-based Singleton & Co cheesemakers, growing managed IT service provider razorblue, and the UK's only distributor of Pal hygiene workwear, Caswells.
Vale of Mowbray's marketing manager, Jason Crowe, said: "We are delighted to work with Peachy Digital, considering the company's extensive knowledge of our industry.
"The content that the team is creating for us documents an exciting time for Vale of Mowbray, as we transition to a four-day working week in support of our 200-strong staff."
In response to the growing list of clients Vale of Mowbray joins, Peachy Digital also welcomes two new employees: account executive Lindsay Fletcher, and content marketing executive Chloe Turner.
Selby said: "It is incredibly rewarding to watch the business grow, especially in response to our reputation as specialists in food and drink PR.
"Vale of Mowbray has been a household brand for me my entire life, so to be part of helping the company's continued success is a real honour."
Before her current role with Peachy Digital, Fletcher's diverse marketing experience ranged from the poultry industry to a popular tourist attraction and a timber merchant.
As account executive, she creates a huge array of social media content, blogs and press releases and her work has already earned glowing testimonials from several Peachy Digital clients.
Turner initially joined Peachy Digital as a placement student in 2020, during the final year of her English BA at the University of York.
After graduating with first class honours in 2021, she joins the team as content marketing executive.
She is responsible for researching and writing specialised blog content for clients in a range of industries, and enjoys a hybrid role between the Peachy Digital office and home as she also completes her MA in Poetry and Poetics at the University of York.
:::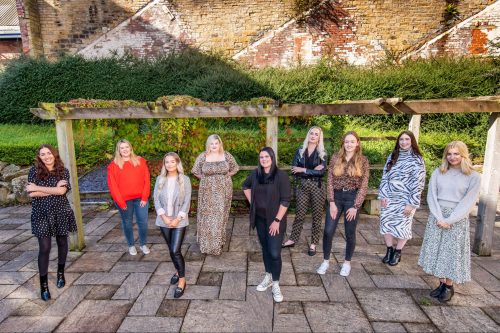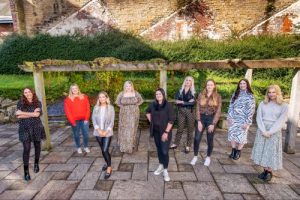 Following a recent rebrand, Huddersfield-based PR agency Wild PR has secured a further three client wins to add to its growing client base.
The agency specialises in traditional and digital PR, social media and SEO focused content creation to tell its client's stories, raise brand profile and increase visibility.
It works with clients in the travel, health, property, manufacturing and professional services sectors including Specialist Glass Products, Bramleys, Heald, Iceni Silver Period Wear, Conscious Youth CIC and Mindwave among others.
Following a successful pitch, Wild PR has secured a contract with the sustainable brand The Nappy Gurus to support their Great Big Nappy Census 2021 through digital PR activity.
The agency has also secured a contract with Bradford-based pharmacy and aesthetics supplier, Primed Pharmacy to work across a range of marketing activity including digital PR, social media and SEO support.
And Wild PR has been contracted by charity Outlookers (previously known as Kirklees Visual Impairment Network) to assist with a new brand launch and marketing activity on a project basis.
Following a successful six-month project with Leeds-based events specialists AYRE Event Solutions, Wild PR has secured a further 12-month contract with the company expanding its responsibilities to cover digital PR, social media and wider marketing support.
During the past 18 months, the agency has added five staff to its headcount, including its two latest recruits – Mollie Earnshaw, who has joined as senior digital PR executive and Leah De La Hunty as digital marketing executive. The new appointments take the agency headcount to nine.
Agency founder and managing director, Katrina Cliffe, said: "We've seen unbelievable growth over the past 18 months and these new client wins and contract extensions are a reflection of the hard work the team has put in across the board.
"We're so excited to be growing our pack and we can't wait to support our new clients achieve their wildest dreams."