Agency roundup: Beanie Media; Adam Bradford Agency; Extreme; and more
Huddersfield Business Improvement District (BID) has appointed a new digital marketing agency.
The not-for-profit organisation, first appointed Beanie Media in February 2021 to manage the content development, scheduling and audience engagement of its sub brand – Hello Huddersfield.
From 1 November, Beanie Media will create, develop and manage all aspects of Huddersfield BID's and Hello Huddersfield's marketing to ensure consistent and accurate information is being distributed to local businesses and residents of Huddersfield Town.
A key focus for Beanie Media will be using social media to positively promote the town centre, as well as encouraging local spending and maintaining the Hello Huddersfield and Huddersfield BID websites so residents can see what campaigns are being led by the BID at any present time.
BID manager, Sam Sharp, said: "We are so excited to be working with Beanie Media, who will now manage all of the marketing and PR for Huddersfield BID; bringing huge changes and improvements to how we communicate with our levy payers and stakeholders.
"Huddersfield BID have a lot planned for the next year and having a professional company like Beanie Media on board will present Huddersfield to the world in a positive way, showcasing all that it has to offer."
Melissa Roberts, managing director of Huddersfield-based Beanie Media, added: After an exciting six months working on the Hello Huddersfield account, we are thrilled to be strengthening our partnership with Huddersfield BID, to work closely with Sam and her team to effectively promote initiatives that bring liveliness, accessibility, safety and fun to the town centre.
"Huddersfield BID has some amazing projects in the pipeline and it's our job to make sure as many people in Huddersfield and the surrounding areas know about them so they can benefit from them and introduce new footfall into the town centre."
:::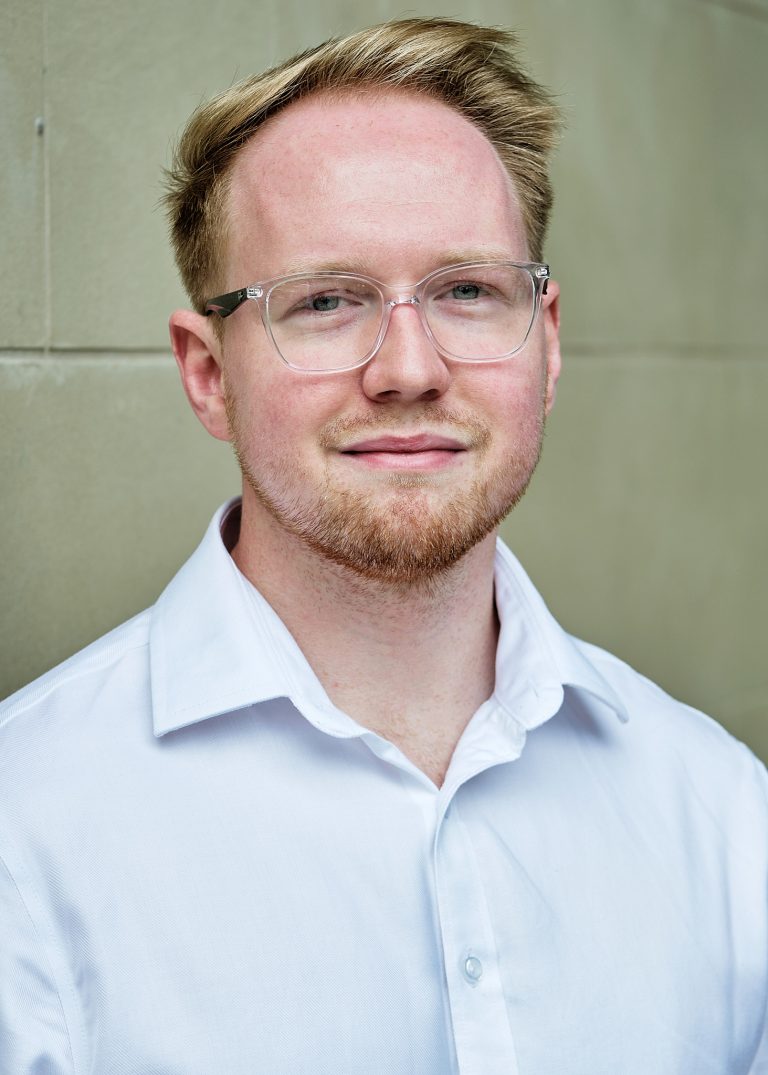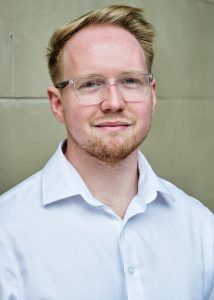 Sheffield-based campaigning communications agency and social enterprise, the Adam Bradford Agency, has taken on a new associate director its board.
Joining founder and MD Adam Bradford on the board is brother Ryan, who steps into the role after previously serving as the agency's key project manager.
In doing so, he becomes one of the youngest directors of a global marketing agency, aged 25.
In his new position, he will be tasked with supporting in the day-to-day running of the business and shaping its strategic direction as the agency prepares to celebrate its tenth birthday.
Headquartered in Sheffield, the business also has a permanent base in United Arab Emirates and has delivered projects for Nando's, The National Trust and Google, across disciplines including talent support, project management and marketing services.
The Agency also created AdamStart, an initiative that works to ensure young entrepreneurs fulfil their potential within an enabling ecosystem.
Adam Bradford said: "I'm so pleased to be able to appoint Ryan to the role of associate director following 18 months of tireless work for the agency.
"As brothers, we've naturally been close our whole lives, but it's been wonderful to build that relationship in a different way since he came on board with the agency, and even better to bear witness to the brilliant contributions he's made during this period.
"As we prepare to celebrate ten years, I can think of no better way to start our next chapter than with the appointment of a new associate director, who will provide invaluable support in terms of plotting the route forward as we seek to realise our ambitions for growth."
Ryan Bradford said: "I am thrilled to accept the role of associate director. Having joined the organisation 18 months ago as project manager, I am proud to have taken some significant strides in implementing managerial efficiency and ensuring all workstreams run effectively and impactfully.
"It has been a whirlwind year and a half, with a great variety of projects and even greater diversity of people, and I am grateful that I now have the opportunity to assist Adam in managing the future of this brand as it celebrates its tenth anniversary.
"There are lots of exciting opportunities ahead and the potential for us to create impact and achieve reach in regions we have not yet entered.
"The agency has delivered impressive work throughout its history, benefiting people and brands both socially and professionally."
:::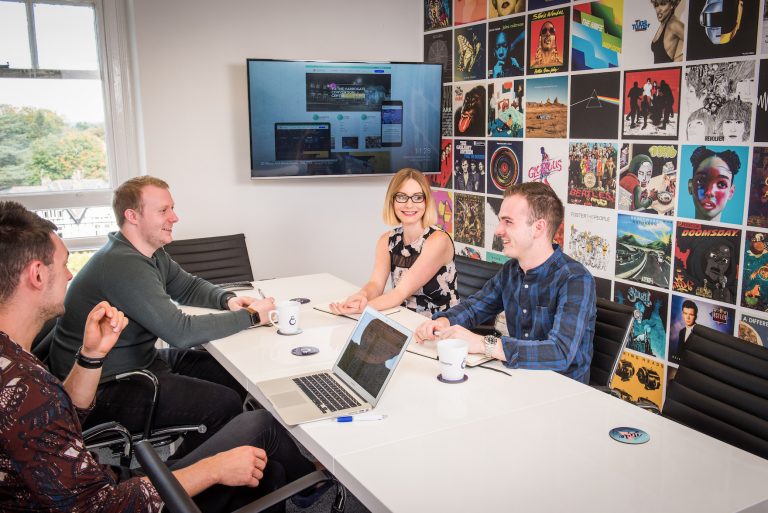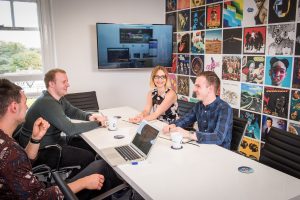 Harrogate digital marketing agency Extreme has been appointed to handle marketing briefs for four new brands including Luhv drinks, Witch Casket, KURA Organics and Navy.
Luhv drinks is a range of plant-based, gluten-free natural. Currently stocked in Co-op convenience stores, the team has enlisted Extreme to reimagine and energise its brand strategy ahead of a shift from business-to-business to direct-to-consumer marketing.
Witch Casket is a global monthly subscription box, filled with everything from affirmations and spells, to charms, tarot practice and more.
A family-run, vegan-friendly business catering to the spiritual and those seeking to learn about, or enhance their witchcraft practice, Witch Casket has subscribers in over 60 countries globally.
Co-founded by mother and daughter duo Deb and Ella — both practising witches — the Harrogate-based team appointed Extreme to help grow their subscribers through paid social, PR and content marketing.
KURA Organics produces organic cotton baby wraps for car seats or pushchairs, making transportation easier. Harnessing Extreme's paid social and social media consultancy services, the brand is looking to streamline its social strategy and grow sales.
Navy Professional is a beauty, hygiene and tooling specialist offering a range to those in the industry. The scope of work is set to include website design and development, as well as SEO and PPC marketing.
Extreme's 25-strong digital marketing team provides marketing, design and development services for a wide-ranging client base and is now beginning to further expand its branding portfolio.
James Brunyard, head of client services at Extreme, said: "We're truly thrilled to be welcoming such an exciting, diverse mix of new clients on board.
"The Luhv drinks brief gives our growing branding team the freedom to flex their muscles, calling on our extensive experience with other food and drink brands including Nisa and GLORIOUS! Soups.
"Witch Casket represents a hugely unique opportunity to secure results and awareness, whilst Navy allows us to bring our e-commerce and technical marketing expertise to bear.
"Our paid and organic social media specialists are also delighted to have the brief to help KURA Organics grow their awareness, following and sales."
:::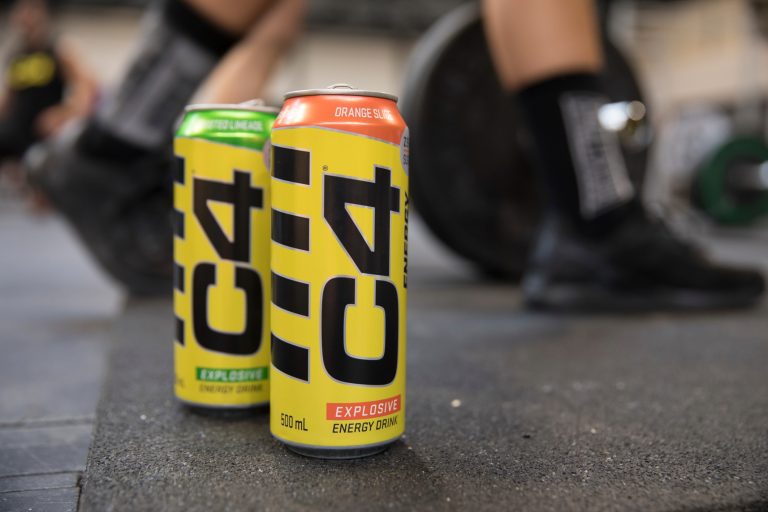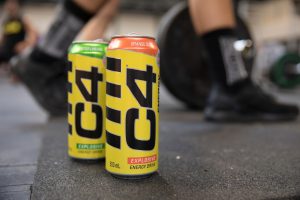 Leeds-based integrated PR agency, Prohibition, has won a major new retained brief with US sports nutrition giant Nutrabolt, supporting the launch of America's fastest growing performance energy brand, C4, to a UK audience.
Prohibition has been tasked with infiltrating the UK market and attracting new customers by driving engagement and meaningful communications with C4's audience.
Following a successful competitive pitch process, Prohibition will be responsible for C4's UK content creation and influencer activity, underpinned by a comprehensive organic and paid social strategy.
Andy Hughes, UK marketing specialist at Nutrabolt, said: "We have exciting and ambitious growth plans for C4 in the UK following on from the brand's huge success in the US in recent years.
"We were looking for an agency that really understood what we were looking to achieve and one that was we able to meet the challenging brief we have set for the next 12 months.
"Prohibition fit the bill perfectly – from the get-go the team understood exactly what we were looking to achieve – not only from a strategic point of view but also creatively and visually.
"We have been delighted with the initial campaigns we have worked on with the team and are looking forward to some exciting campaigns throughout 2022."
Vicki Murphy, head of creative at Prohibition, said: "Launching the C4 brand from scratch across UK social channels is a huge challenge, but one we are delighted to be involved in.
"There's such potential for this brand in the UK and we have some really exciting plans for the next 12 months – working with inspirational athletes and entrepreneurs – and collaborating to position C4 as the challenger brand in the UK for pre-workout and energy drinks."