Manufacturing company owner transfers his business to staff
X

Register for free to receive latest news stories direct to your inbox
Register
The founder of a West Yorkshire manufacturing company has transferred ownership of the business to his staff to repay their loyalty and protect their futures.
The deal was advised on by the corporate finance team at accountants and business advisers, Garbutt  + Elliott.
Managing director of Leeds-based JF Plastics, John Fieldhouse, transferred almost 80% of shares in the business to his 17 staff by establishing an Employee Ownership Trust (EOT) funded by future profits.
He set up JF Plastics in the early 1980s and now the company, which makes a wide range of pipe bends for carrying cables and fabricated fittings for the UK-wide construction, power and renewable energy sectors, has a £4m turnover.
Projects the company has supplied include The London Olympics site; London Cycle Scheme, Hinkley Point C Power Station, Hindhead Tunnel and Crossrail.
EOTs were introduced by the Finance Act 2014, to offer business owners considering their departure or retirement a tax break to encourage a move to staff ownership as an alternative to selling the business outright.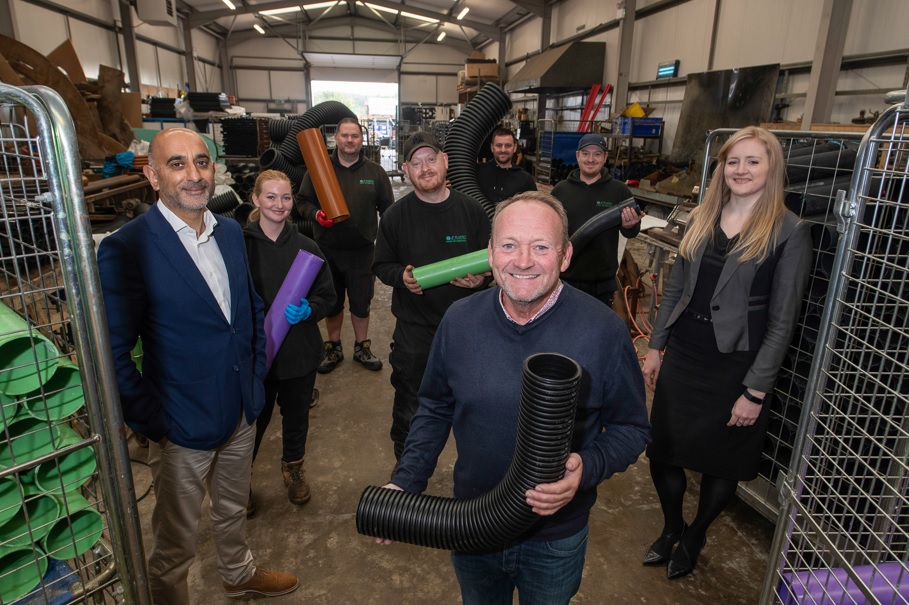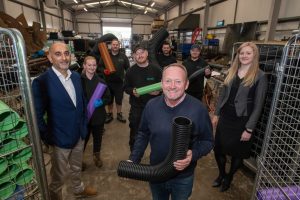 Following the transfer, all the staff at JF Plastics will benefit from annual tax-free bonuses as the business allows.
John Fieldhouse and his wife, Deanna, who is company secretary, have retained a total of 20% of the company shares and their four children each hold around 2%.
John Fieldhouse said: "After considering selling I realised I did not want to totally part with the company as I'm attached to what I've built up and I still enjoy working.
"I also wanted to make sure my loyal staff are looked after, and I couldn't guarantee this if I sold to a third party, so I settled on an EOT.
"While the tax-free cash on the earn out will be a massive help for me and my children, the main reason is to repay the staff, particularly the eight or so, who have worked for me for between 30 and 36 years each. I still smile when I think of how this will change their lives in years to come.
"I have kept a stake in the company so the staff know I will always have a vested interest in its future.
"I particularly want to keep my finger on the button regarding quoting for bespoke renewable energy and power contracts because that's where future profits lie.
"Everyone at Garbutt + Elliott I met in person or on Zoom were very professional. I'm not a 'jacket-and-tie-man' and Garbutt + Elliott treat working people as equals and kept their word at working very hard on my behalf."
The Garbutt + Elliott team, led by corporate finance partner, Tariq Javaid and tax partner, Becky Maguire, supported by assistant manager, Richard Weston and business tax consultant, Karen Sadler, established the EOT and advised on valuation, structure and taxation issues.
Legal advice on the EOT was provided by legal director at Clarion, Sarah Harrison.
Javaid said: "EOTs are becoming an increasingly popular way to transfer a business and reward the staff who do the work, know the customers and the market.
"They are a good way of generating greater productivity and innovation and we are pleased to have completed this deal successfully with John and JF Plastics."