Retailer charts its course towards £100m annual sales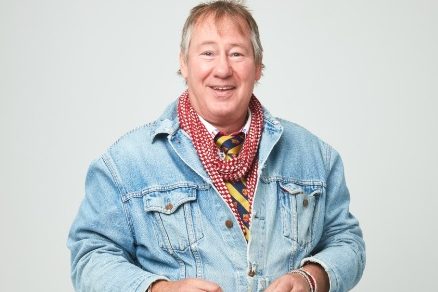 Leeds-headquartered fashion and homes retailer, Joe Browns, has published a new strategy to deliver annual sales of £100m by 2026, representing a 138% increase on current turnover.
This follows an especially strong start to the autumn/winter 2021 trading period, with a cumulative growth of 68% year on year.
CEO Simon Brown, who founded the business in 1998, said: "During the last few months, we have had time to reflect on the next part of the journey for Joe Browns.
"We start from a cracking place of sustained growth over the last 23 years, a strong performance throughout the pandemic and an excellent start to the AW21 season.
"Consumers over the last 18 months have also become more confident with their fashion and homes style choices.  This is exactly where Joe Browns has and always will excel.
"Our growth strategy, put simply, is about building on our existing customer base through new retail partners, marketplaces and our owned channels.
"This in turn is linked to great value and underpinned by our mission to make people feel good and have a little fun along the way."
He added that ex-N Brown Group buying director Jane Reik has now joined the business and has made great strides in developing product and process.
Joe Browns' marketing department is expanding its hub of talent in a collective effort to reach the £100m goal.
The e-commerce team is on path to double in size, while new positions have been filled in the social team to ensure the brand continues to grow a strong presence across all major social platforms.
The business says that during the pandemic it has worked closely with its supply chain, in some cases providing early payments to support where appropriate.
Impacts of Brexit on sourcing have been mitigated by ordering stock earlier and consolidating deliveries and, while the business says it is witnessing cost increases, "these will only be passed onto customers as a last resort."
Its updates adds: "Throughout the pandemic, we have invested in infrastructure including a £1.5m warehouse extension that has allowed us to operate even more efficiently both now and in the future.
"The extension covers a 27,000 sq ft area that supports our growth ambitions.
"In addition, the company is planning on adding a further 40,000 sq ft through the addition of a double mezzanine floor. This investment translates to an additional 40 jobs."