Adhesives firm seals UK-wide distribution deal
Viking Industrial – a tapes, adhesives and sealants distribution specialist – has agreed a UK-wide distribution partnership with Italian-based Enimac and will market and sell its stable of adhesive tape application machines.
Viking, which is independently run by the Bennett family, has established an in-house demonstration suite at its headquarters in Keighley to showcase the Enimac range to potential clients.
The end-user market for the range includes customers in printing, sign and point of sale, and contract packaging sectors, as well as general industrial use.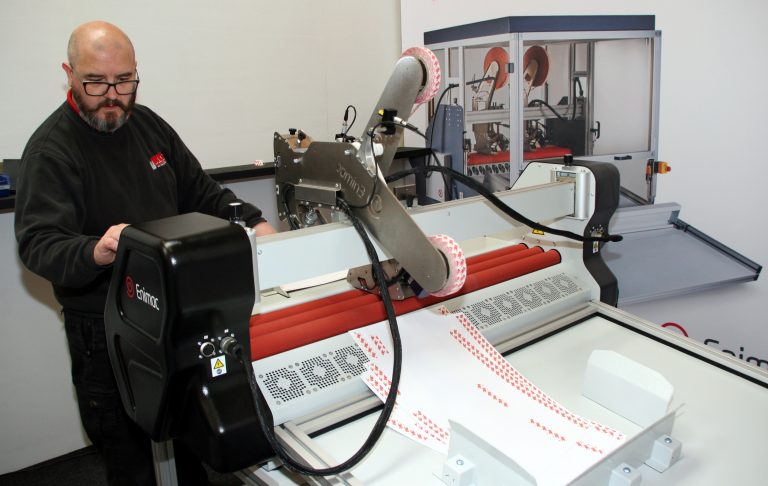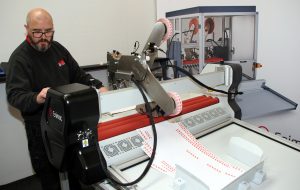 In a £50,000 investment, Viking has installed two Enimac tape application units which are being used to demonstrate the latest technology for applying multiple strips of tape at up to 50 metres a minute on flat surfaces such as paper, cardboard, plastic and metal, and can also be adapted to supply magnetic strip.
Viking's sales and marketing director, Colin Bennett, says the deal with Enimac, based just outside Milan and part of Biemme Adesivi, is a real coup.
Both firms are premier tape distributors for 3M, with Viking remaining the global technology giant's leading online partner in the UK.
Bennett explained: "We clinched the deal with Enimac because of our in-depth industry knowledge, our web presence and our long-time partnership with 3M.
"We are both family-run companies, with over 80 years' combined experience in our specialist sectors, with a joint goal of achieving tape application automation.
"We feel confident the range will appeal to multiple end-users in what is essentially an emerging market in the UK – in fact, early interest from potential customers via our website is extremely encouraging."