KKR makes first UK deal worth £1bn with Moda Living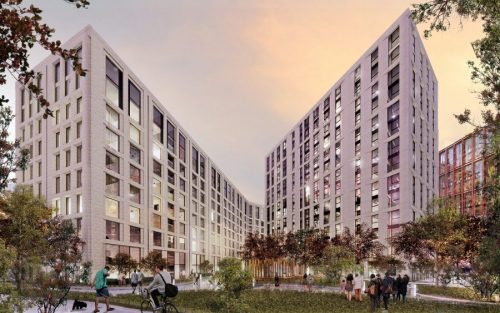 Private equity firm KKR has made its first build to rent investment in Edgbaston, Birmingham with Moda Living. 
The first acquisition in the platform deal at New Garden Square  from landowner Court Collaboration and will see Moda and KKR work closely with developer Court Collaboration to design a 392-home neighbourhood within Calthorpe Estates' Edgbaston Village regeneration, which will deliver new homes, retail and leisure amenities to the Birmingham quarter set around a new garden square.
The scheme is part of  Harrogate-based Moda's new Select strategy, which aims to deliver 5,000 new homes across the UK, increasing the total of homes built by Moda to 18,400, worth a combined £6bn. 
Tony Brooks, managing director at Moda Living said the new platform aims to create "state-of-the-art rental communities to cater to all demographics".
He added that in KKR Moda has found a "fantastic global strategic partner, and with our joint ambition and complementary skill sets we are in a strong position to roll out our strategy across the UK."
Finance for the deal came from KKR's second European real estate fund, having raised £1.6bn for investments in Western Europe, focusing on residential and logistics. KKR will forward-fund the development, in addition to senior debt from lender BentallGreenOak. 
Moda told TheBusinessDesk it is  now are looking for further developments that will be forward-funded by KKR across the UK including within Leeds and Mancherster. 
Oscar Brooks, director at Moda Living, said the platform will sit under the Moda Living brand, but provide differentiation through a "more mainstream, amenity-lite build-to-rent model".
Lower-rise buildings outside the city centre will see centralised communal spaces around the ground floor supported by the Moda operating platform, including its app and services. This will allow Moda to offer "a more price-accessible rent".
He added that the BTR at Edgbaston will be complemented by the Midlands metro extension and wider mixed-use development, creating "a new village" for Birmingham.