City Briefs: Sumo Group, Surgical Innovations and more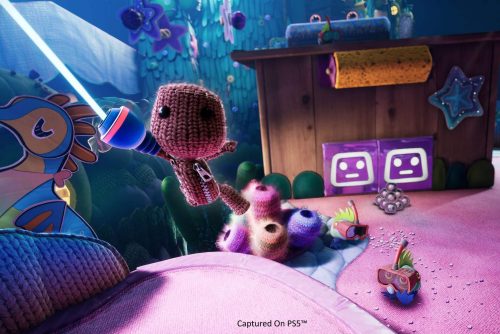 X

Register for free to receive latest news stories direct to your inbox
Register
Award-winning video game development group, Sumo has said it intends to become carbon net zero across all its studios in the next four years as part of its ongoing commitment towards sustainable and environmentally friendly business practices.
As a "significant first step" on the journey to 2025 the Sheffield headquartered business has purchased carbon offsets equivalent to the approximate total emissions of all its UK businesses for 2020.
Working in partnership with Ark2030 the studio – which also has operations in India, Poland and across the UK including in Warrington and Leamington Spa – will support major eco-restoration projects around the world, to help offset its environmental impact. The first project to be supported is a programme to restore British Peatlands, focusing on an area of nearly 7,000 square kilometres of peatland soils in Northern England.
As the UK's equivalent to rainforests, Peatlands can store vast quantities of carbon and its estimated that damage to the Northern Peatlands releases millions of tonnes of carbon annually. As well as their importance in carbon storage, healthy peatlands slow the flow of water from hills, reducing the risk of flooding, and support a wide range of wildlife.
Steven Webb, general counsel at Sumo Group, said: "Sumo Group is committed to progressing its ESG strategy significantly and this commitment to net zero marks a major step in the environmental element of our work.
"We understand the importance of environmental sustainability to all of our stakeholders and want to take a bold step that will make a visible and meaningful difference. In addition to taking actions to reduce our emissions, we will continue to work with Ark2030 to identify other projects for support in the regions where we have studios."
Stephen Fern of Ark2030 added: "Ark2030 supports projects around the world that have large-scale impact on ecosystem regeneration and carbon-footprint reduction. The global nature of the programmes undertaken by Ark2030 will allow Sumo Group's individual studios around the world to get involved in activities local to where they live or where their studio is based."
This latest announcement builds on Sumo's existing environmental targets, including switching all energy contracts it controls to renewables, publishing its first Streamlined Energy and Carbon Report, and assessing the ISO 14001:2015 Environmental Standard for suitability in managing the its environmental impacts.
:::
Surgical Innovations Group, the designer, manufacturer and distributor of innovative technology for minimally invasive surgery, has confirmed changes to board structure and composition, and the appointment of Charmaine Day as chief financial officer (CFO).
Day, a chartered certified accountant has had responsibility for all financial aspects of the group since July 2019, whilst also serving as company secretary since 2017, having originally joined as financial controller in 2012. Following her appointment as CFO she joins the board with immediate effect.
Coinciding with Day's appointment the current directors have given careful consideration to the appropriate board structure to fulfill Surgical Innovation's future strategic and governance needs, with the optimal structure being a board of five directors comprising three non-executive directors – including an independent chair and a senior independent director, and two executive directors, being the CEO and the CFO.
In order to transition to this new structure, two of the current directors, Alistair Taylor and Adam Power, have indicated their intention to step down from the board with effect from 31 December 2021.
Taylor joined the board in January 2016 as an independent non-executive director, and Adam Power has been business development director since the acquisition of Elemental Healthcare in August 2017. At the start of 2021, it was announced that Power would retire from his executive responsibilities at the end of the year, and he has now decided to also step down from the board. This will bring the board inline with the intended structure, the three remaining non-executive directors being Nigel Rogers, Professor Mike McMahon and Paul Hardy.
Chairman Nigel Rogers commented: "The current board composition has been unchanged since the acquisition of Elemental Healthcare in 2017, and the Group has benefited both from stability and consistency in the development and implementation of our strategic goals.
"We are now looking to the future, and setting out a flexible and effective structure that meets the anticipated needs of the business and facilitates further succession planning in years to come.
"I would like to place on record my congratulations to Charmaine on joining the Board, and my warm appreciation and best wishes to both Adam and Alistair as they leave the Board and focus on other projects."
::::
ITM Power, the energy storage and clean fuel company based in Sheffield has signed a contract for delivery of 12MW of electrolysis equipment to be deployed in 2022, and recognised in the 2022/23 financial year. The customer and location remain confidential due to commercial sensitivities.
The news comes less than a week after ITM Power announced plans to increase its presence in Sheffield with a second giga factory and as the UK Government looks to continue its move to green and clean eneergy.