'I see this as a start'

The saga of Yorkshire County Cricket Club's (YCCC) race row took another turn today as Azeem Rafiq, the player who first brought the allegations to light last September, gave evidence to the Department for Culture Media and Sport Select Committee
He noted: "I don't see this as the end. I actually see this as a start, because I will be watching. And if it [racism] needs calling out tomorrow or in five years time I will call it out. I don't want to live in a society [and] I don't want my kids to live in a society that lets this happen any longer!"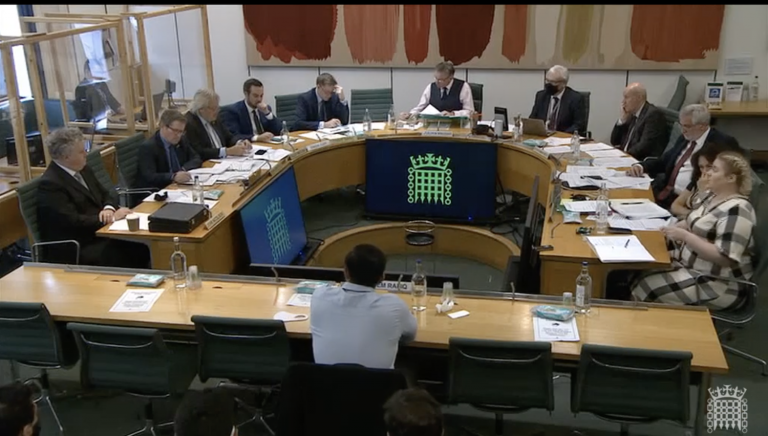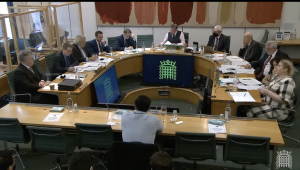 Rafiq who spoke eloquently about both his love for the game of cricket and pride at playing for the county club, a club which he repeatedly referred to as "my club" also shared openly the issues which surround both YCCC and the wider sport as he detailed his experiences as both a youth a professional player.
Following Rafiq's appearance which lasted for circa an hour and 40 minutes, the cricket clubs former chair, Roger Hutton faced the committee.
Hutton who resigned earlier this month was asked multiple times about the failings of the club. MPs were keen to understand how a first class county had failed to respond to Rafiq's original complaints – which happened before Hutton was chairman – and how it had subsequently mishandled it own investigation which resulted in a mass exit of sponsors.
During the session Hutton was asked by committee member Kevin Brennan MP for whether he thought the YCCC was institutionally racist to which the lawyer replied: "Yes, I fear it falls within that definition."
Hutton described in his evidence that "in the last few months there has been a substantial amount of thoughtlessness and ignorance, a reluctance to apologise, a reluctance to see Azeem as the victim and a reluctance to put into place the recommendations which I think are really important in this process."
It was also noted by the former chairman that the former CEO of the club Mark Arthur who stepped down last week had tried to halt the investigation and that he himself had been stopped by board members appointed through the Colin Graves Trust from removing the now ex-CEO and Martyn Moxon, the head of cricket at the club who is currently off on a period of stress related sick leave.
Rafiq also referenced Arthur during his testimony to committee noting that during the CEO's resignation, at no point was there an apology.
Rafiq said: "Even as we stand now, Mark Arthur resigned and the resignation had no remorse. It was more CV about how he signed a catering contract at Headingley, which again shows the attitude of these people."
Although not there to give evidence to the committee, Lord Kamlesh Patel, Hutton's replacement as chair of YCCC was in attendance and was asked to speak, being called forward from the public gallery.
Lord Patel said: "I'm days into my tenure. We are all going to have to go on a journey. I'm going to be a very active chairman, I'm going to play a leadership role.
"Change has got to be made. It is not going to be overnight but by God have we got to move on it really quickly and hard."
Asked by Brennan how he felt about become his predecessor describing YCCC as institutionally racist, Patel smiled as he said "That's a very interesting question."
He continued: "That almost suggest that organisations I've chaired in the past or other people have chaired in the past are note institutionally racist and that is an issue.
"I've been appointed because there's a challenge of institutional racism and clearly the systemic nature as we've witnessed in many organisations feels to be there. My job is to work as hard as I can to change the process, I have to be proud of the organisation I'm chairing there's, no question about about that, and I have to lead it in the right direction."
Ultimately the message of the hearing was clear and summed up perfectly by Rafiq during his testimony: "The action time is now. Enough, were in 2021 now, we shouldn't even be having this conversation [about what is racist and racism]."