Agency roundup: Present Works; Fishtank Agency; The Big Bamboo Agency; and more
X

Register for free to receive latest news stories direct to your inbox
Register
Leeds based B2B agency, Present Works, is set to finish 2021 on a high with four new high-profile client wins, a host of renewals and the addition of a new director.
Having recently relocated to offices in Leeds City Centre, the agency has secured £300,000 in new business wins in the last month.
The agency, founded in 2018, has been appointed by disruptive decision intelligence platform HyperFinity to hone its messaging and go-to-market strategy in the runup to its full launch.
Telematics specialists Ingenie Business – part of the Howdens Insurance Services Group – has also enlisted the support of Present Works to launch and manage an ongoing content and brand awareness strategy.
Additionally, Paris-based DoLead, an all-in-one lead generation solution, has joined up with Present Works to support its multi-channel go-to-market strategy.
The Leeds-based firm has also joined forces with Omnyfy, an Australian e-commerce marketplace platform, to undertake a full creative rebrand.
Finally, the B2B specialist has extended its relationship with HSBC Global Research for a further six months, expanding the reach of the firm's research through a LinkedIn-based thought leadership campaign.
Managing director Brett Jacob said: "Our creative and pragmatic approach to B2B marketing has continued to resonate with clients over this past year, and we're set to exceed our targets for 2021.
"While we work across sectors, the thing that unites all of our clients is that they're on a growth trajectory.
"We look forward to helping them articulate their propositions and ensuring they're present for the audiences they're looking to reach."
In line with recent growth, the agency has appointed Joe Hutchings as account director, formerly of Epiphany, Creative Race and Enjoy Digital.
Jacob added: "Joe will be a huge asset to our team and clients, bringing a wealth of experience gained across a diverse range of sectors."
Hutchings said: "I've admired the great work Brett and the team have produced for some time, and can't wait to get stuck in and help the business to expand even further."
:::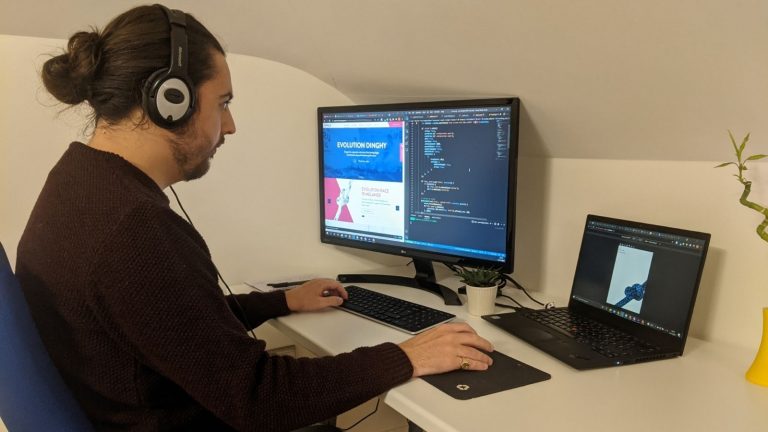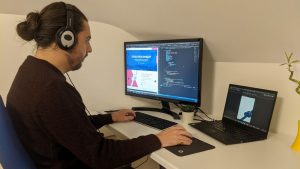 The former front-end web developer of Sutton Coldfield based Edge Creative has been appointed to join Yorkshire digital marketing and web design specialist Fishtank Agency.
Charles de Kerckhove is the new WordPress web developer of the digital agency and has been appointed following a series of contract wins for the agency, including Glu Recruit and ADS Ltd – growing the firm's portfolio of professional and creative clients.
The web developer, awarded best computing student at the University of Worcester back in 2019, brings valuable experience to support the development team on all new and existing clients, including Britvic, Wigan Warriors and City Taxis.
Head of development, Mike Garlick, said: "From a development perspective, we look for candidates that share our company values, the knowledge and experience to carry out their required role and responsibilities as well as the willingness to learn and develop within the team as the industry is constantly innovating.
"We have been looking for the perfect person for a while now, and when we found Charlie, we immediately knew he was who we had been searching for.
"He has a fantastic set of skills, work ethic and ethos, sharing the same mindset on website development as well as the challenges developers face within their roles.
De Kerckhove said: "I chose Fishtank Agency over other companies because it was clear the developers within the team had a lot more knowledge and better workflows than competing companies closer to home.
"Having been told the transformation Fishtank will undertake within the next 12 months, I cannot wait to get on board and collaborate with the team supporting the direction and future goals of the business."
:::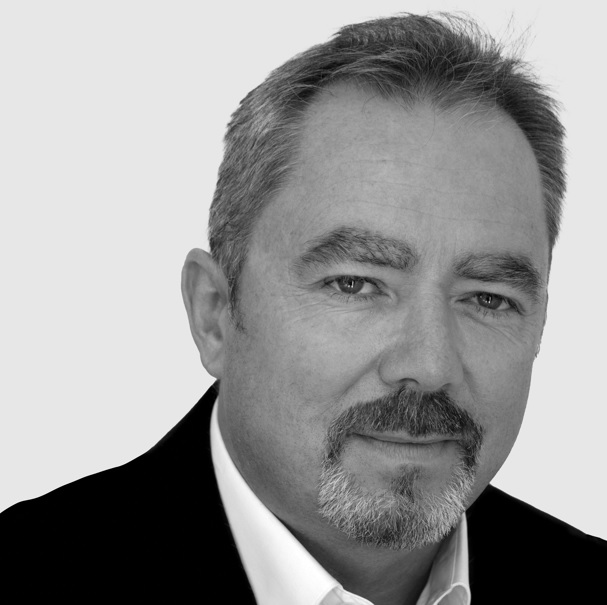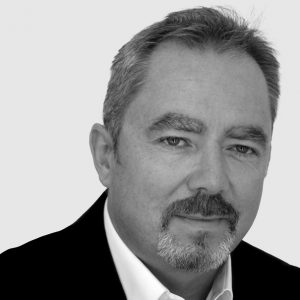 A growing Yorkshire PR and marketing agency has appointed its first non-executive director.
Richard Kenny – whose 30-year career has seen him work with companies at board level across Europe, the United States and the Far East – will offer strategic guidance and new business development support to The Big Bamboo Agency's founder, Nicola Stamford.
The pair first met in 2009, when they both worked for Yorkshire engineering company, NG Bailey.
Currently managing director of TSA Europe, Kenny has operated globally in sectors such as tech, financial services, retail, manufacturing and production.
He is a qualified behavioural psychologist, with expertise in the performance of executive teams and leaders.
Launched in 2018, The Big Bamboo Agency now boasts a team of 18 strategists, brand specialists, content writers, PR experts and designers, with clients based in all corners of the UK and in the US.
Stamford said: "I've known Richard for more than a decade, and during that time he has become a mentor and advisor.
"Our relationship has now developed to such an extent that I asked him to become a non-executive director, and I'm delighted he accepted this position.
"With Richard's support, I am sure Big Bamboo will continue to grow in a sustained and profitable way."
Kenny said: "I'm honoured to have been invited to join The Big Bamboo Agency as its first non-executive director, and I look forward to playing my part in the continued success of the business.
"Nicola is a highly regarded PR and marketing expert, and from a launch team of two, she has quickly and confidently grown a thriving business that is highly regarded by both national and international clients.
"The Big Bamboo Agency's journey has only just started in my view. I know it has the potential to further expand beyond its Yorkshire roots and become a significant name in the PR and marketing industry internationally."
:::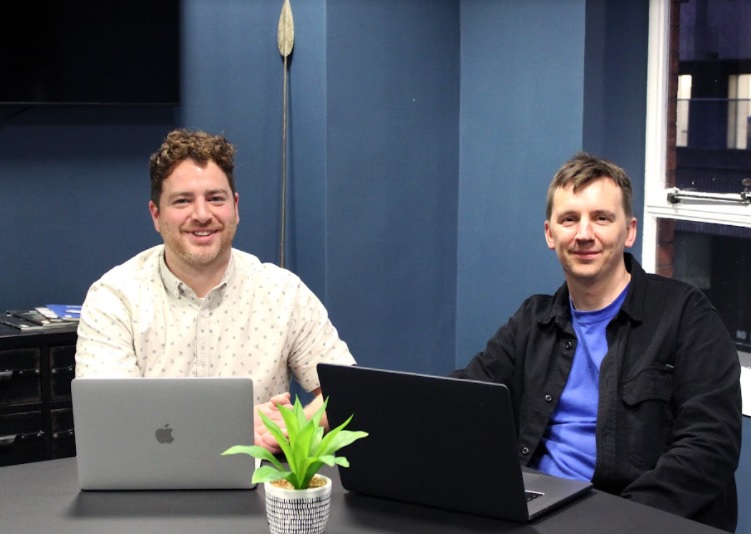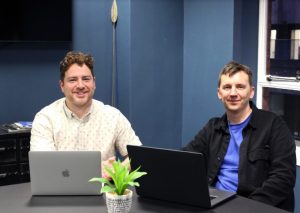 Leeds-based digital creative agency, Rascal, has hired a new head of client services and head of design to its rapidly growing creative & strategic force.
Head of client services, Craig Timson, joins with a pedigree agency background, working at outfits such as HOME, OTB and Front, with clients such as Jet2, Booker Group, Costcutter and Butlins.
His focus will be leading and developing the client services team, ensuring clients continue to receive an exceptional level of service.
He will also work with the agency owner and business growth team to ensure business targets are met.
Simon Newsome, head of design, will oversee the creative execution of all campaigns, manage, develop and expand the design team, and will be responsible for all creative output.
He joins with a wealth of experience, formerly creative lead at The Hut Group, senior designer at Creative Race and the senior designer at Intermarketing.
Newsome's extensive portfolio consists of clients such as Leeds city council, Nutmeg (Morrisons), Sofa Workshop, Greggs and Perfetto.
Joe Costandi, Rascal's owner and managing director, said: "It's an incredibly exciting time at Rascal, with a range of new clients and new senior hires the agency is growing fast.
"Craig and Simon will bring vast experience and talent to the agency, helping to grow the business, developing current clients and bringing new clients onboard."
Over the past year, the agency has moved to offices behind Channel 4 and aims to rapidly expand with new hires and clients.