Agency roundup: Flaunt Digital; Smith; Ascensor; and more
Digital agency Flaunt Digital has been appointed by home interiors brand furn to drive paid media strategy and work on development of its website.
As a supplier of soft furnishings, furn creates home accessories including bedding, cushions, curtains and throws. Founded in 1973, the homeware brand supplies independent and high-street retailers across the UK.
The ongoing paid media strategy will include managing accounts across paid search, shopping, display, and social media advertising.
Website development is underway adding a range of additional new features to the website and supporting the brands trade website.
Ed Banfield, director at furn said: "We are excited to be working with Flaunt Digital across paid media and website development. We wanted an agency partner we could grow with and the team's creative and strategic thinking made them an ideal fit."
Adam Worrall, head of paid media at Leeds-based Flaunt Digital, added: "We are thrilled to be partnering with the team at furn to scale up their eCommerce sales and revenue through paid media.
"We're really excited about the potential of the brand and being able to tap into the vast amounts of knowledge they have built during nearly 50 years in the industry."
Jamie Shields, chief technical officer at Flaunt Digital said: "After helping Ed and the team with initial website launch snags we're really happy to have been brought on for long term website support and development.
"We've already launched numerous new features and have lots in the pipeline as furn continue to expand their catalogue and product choice."
:::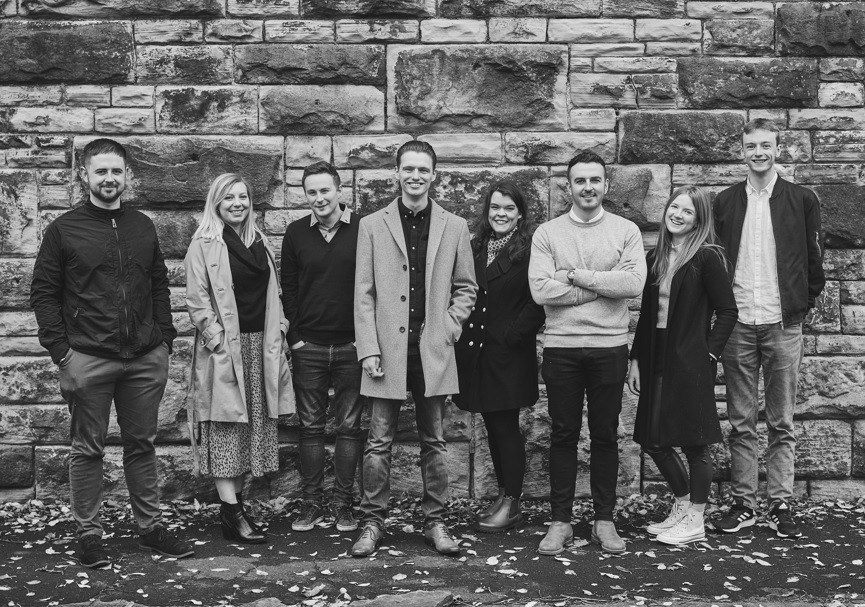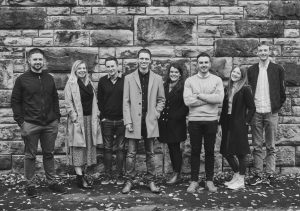 Yorkshire-based branding agency, Aye Agency, has rebranded and relocated in a pivotal year for the company.
The creative marketing agency, which often comes up with names for clients as part of its services, is now called Smith – the UK's most common surname.
The firm has also secured the sought-after domain Smith.co.uk to go with it.
Simultaneously, the agency has relocated its premises from Huddersfield town centre to business members' club, Empire House in Slaithwaite, and is now on the recruitment trail.
Founded by Oliver Smith and Andy Finnerty in 2014, the eight-person firm has grown 25% year-on-year and has more than 50 retained clients.
Initially established to design logos and websites, Smith now works at director consultancy level, helping to reposition strategies, customer journeys and highly differentiated packaging.
Speaking about the rebrand, Oliver Smith said: "We've changed a lot since we started, particularly over the last two years.
"'Aye' is a word that signals 'yes'. It's not a bad name, but it's not going to help us get where we want to be.
"The fact it means yes in Yorkshire doesn't reflect us, as we regularly say 'no' to our clients and challenge their thinking.
"Around 750,000 people in the UK are called Smith, and we've proven you can stand out from the crowd with simplicity – as we've secured the website domain smith.co.uk. The name isn't sexy – but you can't forget it.
"Today we're clear on why we are here – to create brand impact. We're here to transform our clients' business, by offering strategic brand strategies and creative marketing.
"We feel we are regularly 'punching above our weight'. We're a small but laser focused team, and we deliver huge brand impact.
"The word Smith partly derives from my surname. It fits perfectly. The name Smith comes from a blacksmith, which was the profession that created a tool used to create the first version of branding, which was on cattle.
"The investment in our new domain showcases our intentions of growth. We are incredibly competitive, and we are focused on winning for our clients.
"We'll be hiring a number of experienced people in the next couple of months."
:::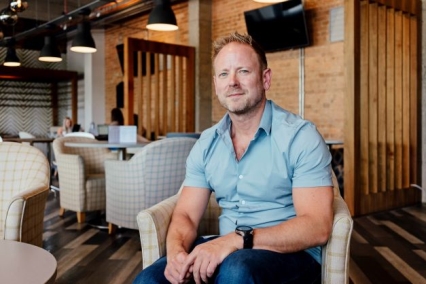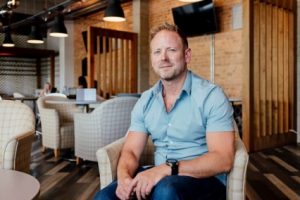 Leeds-based digital agency, Ascensor, is celebrating a strong year of business results.
The company, which specialises in web design, software development and app design,  has continued to grow, with its recent acquisition of Green Gecko Digital marking its fourth acquisition in the preceding 15 months.
It has a headcount of 39, rising from 28 over the past year.
MD Andrew Firth said: "Despite the operational demands of integrating four acquired businesses, we have achieved strong trading year revenues. The results follow two consecutive years of revenue growth in excess of 50%.
"Our results are not only about strong revenues in a turbulent market.
"We have also continued to build on solid credentials, including full certification for ISO 27001, a rigorous international standard covering information security management systems. ISO 27001 is a core procurement requirement of many financial services firms and government agencies."
As part of its 14th anniversary, traditionally represented by an ivory gift, the company is launching an online fundraiser for elephant conservation.
For every £20 donated, donors will receive the opportunity to win two  hospitality tickets for Leeds United, for a match of their choice in the 2021/22 season."
Firth said: "These tickets would usually cost over £250, so in addition to helping save our natural world, donors could win tickets to a special football event."
The agency's online Save the Elephants campaign can be found at: https://www.ascensor.co.uk/adopt-an-elephant
:::
Global beauty brand NYK1, has appointed search marketing agency Wolfenden to handle its digital growth across channels – including paid search, organic social media strategy, digital PR and affiliates activity, increasing brand awareness and generating a consistent uplift in site revenue.
NYK1, known for products such as Nailbond Strong Glue and Lash Force Growth Serum, is a major worldwide seller on Amazon across a range of beauty products.
Leeds-based Wolfenden will look to implement a PPC and affiliates strategy which maximises NYK1's brand presence amongst a much wider global audience and drive new customer acquisition, whilst organic social media activity and digital PR will grow a loyal online community through a strategic content and influencer approach.
The appointment comes as NYK1 expands its range, launching new salt-free and sulphate-free haircare products.
Co-Founder and CEO, Joshua Asquith, said: "Having worked with Wolfenden previously we know and trust their approach, so we had no doubt this is the team to take our business growth to the next level.
"We've had an incredible six years' innovating new beauty products to worldwide acclaim, and this strategy will support our plans to future-proof our online performance and help NYK1 get in front of new audiences.
"The strategy is off to a strong start already and we're really enjoying the collaborative ways of working."
Wolfenden's managing director, Daisy Wolfenden, said: "We first worked with NYK1 in 2015 when the brand was first launching, so it's testament to the results gained and relationship formed that we're working with them again now at this exciting stage of their growth.
"NYK1's products have an outstanding reputation online, with all of them boasting predominantly five-star Amazon reviews.
"We want to reflect that status to a much wider audience, generating new and repeat custom through the NYK1 site. Initial results look promising, and we can't wait to see what the next few months bring."