People: Begbies Traynor; CPP Group; Journey Further; and more
X

Register for free to receive latest news stories direct to your inbox
Register
Danny Scarr, an experienced banking professional, has been appointed as a director in Begbies Traynor Group's advisory practice as it builds its offering across the Humber region and East Yorkshire.
With a 17-year track record in banking, Scarr has held a number of positions with Barclays, latterly as business relationship manager, working across Hull and the Humber region.
He has extensive experience of supporting businesses from a funding perspective and providing bank lending in complex scenarios.
He joins as director in the Corporate Solutions team within BTG Advisory which provides tailored funding solutions and receivables management services.
In his new role, he will focus on strengthening the division's profile throughout the Humber region and East Yorkshire.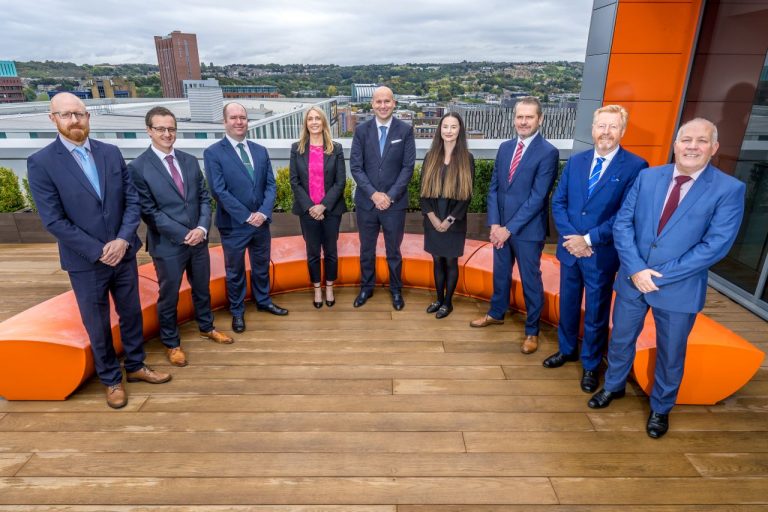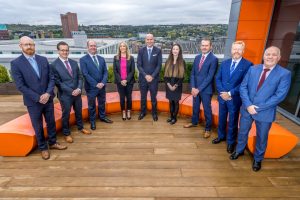 Scarr complements the firm's 10-strong Corporate Solutions team which provides a wide range of services including raising finance, refinancing, credit control services and sales ledger management.
Karl Hodson, partner for BTG Advisory, said: "After almost 20 years supporting businesses by providing lending across a wide range of transactions, Danny is a great fit for our rapidly growing team, adding to our geographic reach and strengthening our profile across the Humber region and East Yorkshire.
"His experience of bank lending strengthens the team's skills, adding further strength in depth as we grow our presence here at a time when there is a growing need for funding."
Andrew Mackenzie, partner at Begbies Traynor who leads the Humber region, added: "Having built up a valuable network of contacts throughout the region who have seen first-hand the level of business advice and lending expertise Danny is able to provide, he is a welcome addition to the team."
Scarr said: "I'm familiar with Begbies Traynor Group from my previous roles – as the UK's leading specialist professional services provider, they have an impressive reputation and I've had a very positive experience of working with them.
"I am looking forward to being part of a firm which is able to support its lending offering with such a wide range of complementary services from corporate finance and forensic accounting to insolvency.
"Despite the upheaval of recent times, we are seeing many businesses with ambitious ideas to expand and make the most of new opportunities.
"This is a great opportunity to work with businesses whether they need finance for growth working capital or restructuring, and to help drive the growth of BTG Advisory across the North."
:::
CPP Group, a Leeds-based provider of assistance and insurance products, has confirmed two new appointments to its Board.
Simon Pyper will be the company's chief financial officer, with effect from 1 January 2022.
In addition, Jeremy Miller has joined the Board as independent non-executive director, with immediate effect. It is intended that he will be appointed as chairman of the Audit Committee.
Pyper's previous roles include CFO and CEO of Be Heard, a specialist media agency AIM company, and before that as CFO of Global Data Plc and Datamonitor Plc.
He has also held various financial and commercial positions with Musgrave UK and the Arcadia Group. He is a member of the Chartered Institute of Management Accountants and holds an MBA from Henley Management College.
Miller qualified as a Chartered Accountant with KPMG and has over 30 years' experience of working in the financial services industry, including with James Capel and Dresdner Kleinwort Wasserstein, as a consultant with Simon Robertson Associates and most recently as London COO with Centerview Partners.
He has also held a number of non-executive roles with, amongst others, Countryside Properties, National Merchant Buying Society, This Land and Cenkos Securities, which include experience on audit, risk and compliance committees and advising on strategic, compliance and governance matters.
David Morrison, chairman of the Board, said: "We are delighted to be welcoming two very experienced new members to our Board who bring with them a great deal of knowledge and expertise.
"Simon's varied background and Jeremy's strategic insights will provide CPP with valuable assets as we look to draw on the strengthened Board experience and expanding our multi-product and multi-channel strategies."
:::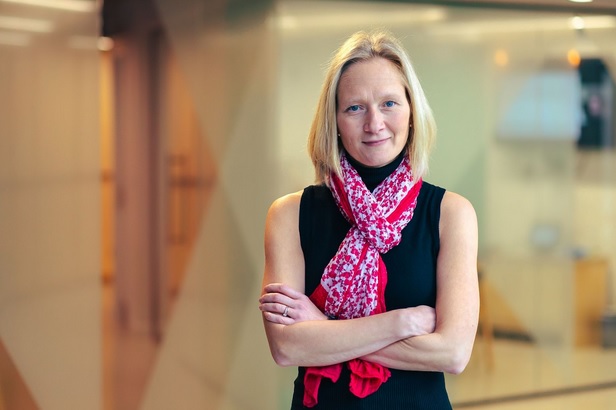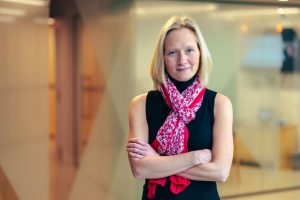 Performance marketing agency, Journey Further, has appointed Debbie Capell as its chief operating officer.
Capell will be responsible for leading the Leeds-based agency's operations in the UK and US to deliver against its ambitious five-year growth plans.
She will be joining the executive board to develop the agency's operations vision and will be working with the senior team to build a world-class training and people function.
Capell brings over 17 years' experience in operations, working for the likes of Xerox, thebigword, Close Brothers and most recently, Solera.
The appointment comes as the agency gears up for its launch in the USA, which will see CEO Robin Skidmore relocate and take the role of Global CEO, with managing director Matt Kwiecinski becoming UK CEO.
Capell's appointment follows that of James Addlestone, who joined in August as chief strategy officer.
Capell said: "I am delighted to join such a dynamic, fast-growing business with strong values and a very special people-first culture.
"I am looking forward to being part of the executive team at Journey Further and adding value as we embark on our next phase of growth and international expansion."
Skidmore said: "We've hired 75 new people this year, building a team of 150 employees in under five years.
"We fully expect this to double in the next 24 months as we continue our growth in the UK and internationally.
"Therefore, our approach to operations is critical if we are to continue to scale and provide the level of results and service our clients expect.
"We looked outside of marketing for this role, wanting to adopt an approach that more complex industries like technology and finance follow and Debbie has that exact expertise on a global scale."
:::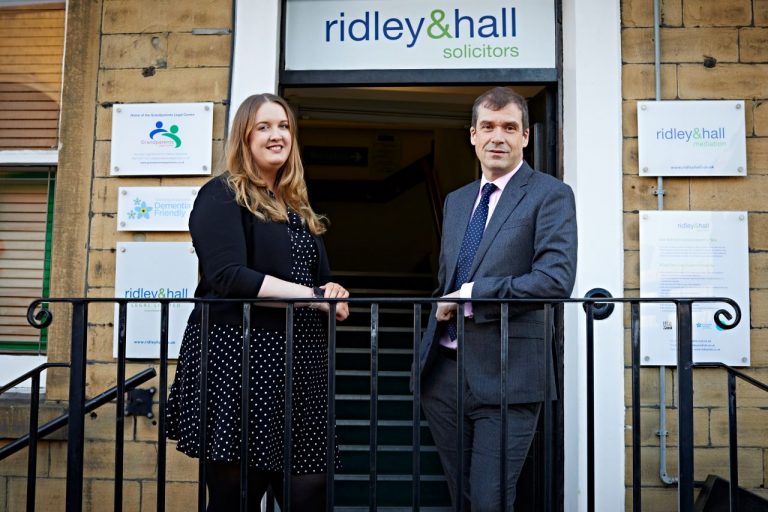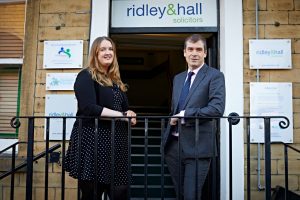 Growing Huddersfield-based law firm, Ridley and Hall, is continuing to expand its commercial property team with the appointment of Ava Krajniewski as a solicitor.
After qualifying in 2019, Krajniewski has spent the last two years working in the property practice at Ramsdens Solicitors in Halifax.
She has experience in all areas of commercial property work including sales and purchases, leases and lease renewals, and assignments. She has also undertaken residential property work.
Krajniewski joins the Ridley and Hall team following the appointment of Adam Ali as a solicitor in the commercial property practice in February 2020, working alongside commercial property lawyer and partner David Amies, based at the Huddersfield office.
With the firm's acquisition of Barnsley-based Newman & Bond in September 2021, another two specialist commercial property lawyers, Jill Leece and Adam Leece, joined Ridley & Hall which has grown its commercial property practice from two solicitors in January to a team of five.
David Amies, partner and head of commercial property, said: "With her varied experience in commercial property, Ava will be a welcome addition to the team as we continue to see growing demand for our services.
"After an initial few weeks of slowdown when the pandemic first hit, we have been extremely busy with record levels of work over the last 18 months and we are continuing to expand our commercial property practice alongside this.
"The combination of Ridley and Hall's strong reputation, together with the addition of Newman & Bond in the autumn and a buoyant market, means it is vital that we invest in growing our team to ensure we provide the high levels of service our clients expect."
Krajniewski said: "Ridley and Hall has established a strong reputation both locally and nationally and this is a great opportunity to be part of the firm's success story as it continues to expand.
"It not only has strong links with the local community, but is also known as a supportive employer which recognises and nurtures strengths within the team.
"The recent acquisition of Newman & Bond is a further demonstration that Ridley and Hall is really going places, and it's a particularly exciting time to be part of the commercial property practice and drive further growth."