Agency roundup: Hatch; Evergreen PR; Definition; and more
Leeds-headquartered agency, Hatch, is celebrating following a number of recent account wins.
The PR, social and activation agency has been appointed by luxury jeweller, Berry's and soft drinks brand, Rio.
Berry's appointed Hatch as its retained agency ahead of the brand's 125th anniversary.
Increasing footfall in-store, driving online sales and showcasing its family values will be the agency's focus over the next 12 months, as it looks to bolster brand awareness; both across its Yorkshire stronghold and UK-wide stores.
Rio soft drinks selected Hatch to manage its trade PR and social media on a retained basis until summer 2022.
Rio prides itself on using real fruit juice, sparkling spring water and no preservatives. Hatch brought this to life recently with a tropical, rainforest-inspired sampling tour, spanning Leeds, Manchester, and Bristol.
Rio's experiential activity will be underpinned by a social media strategy encompassing influencer activity and paid advertising campaigns.
Hatch managing director, Jason Madeley, said: "We are thrilled to start work with Berry's and Rio.
"Both brands are leaders in their field, and we can't wait to bring our ideas to life through press office, social media and much more.
"It's an incredibly exciting time for Hatch. During the pandemic, we invested heavily in our team and added new talent to strengthen our proposition and deliver an unparalleled level of service.
"2022 is already shaping up to be our most successful year to date."
:::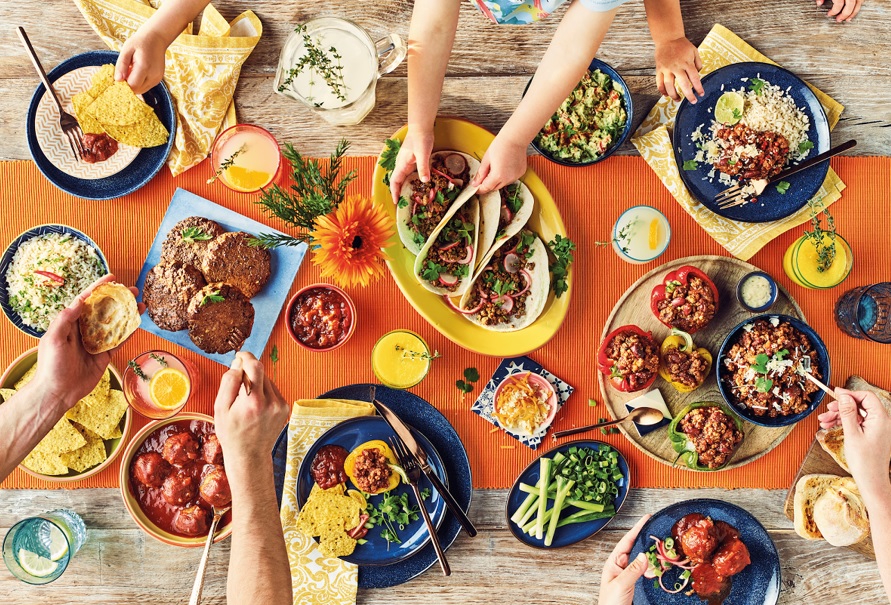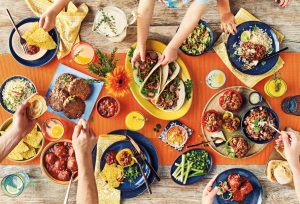 Sheffield-based health comms consultancy, Evergreen PR, has been appointed by Quorn to deliver national health PR campaigns that support its sustainable nutrition work.
Evergreen will help to communicate scientific research on the health and environmental benefits of Quorn's mycoprotein, which is high in fibre and low in saturated fat.
The consultancy will develop PR campaigns to engage healthcare professionals in Quorn's education programme, helping them to deliver better outcomes for their patients.
The win was the result of a competitive pitch and means Evergreen can add Quorn to its growing roster, which also includes the NHS-backed Personalised Care Institute, the British Tinnitus Association and physiotherapy services provider, Ascenti.
The consultancy has also announced two new hires as part of a recruitment drive for senior, mid-level and junior roles.
Matt Thompson, who has held senior communications positions at Asda, Yorkshire Water and Finn, joins as director having worked with Evergreen for several months as a consultant, while Chris Hayter, a political communications Masters graduate who has worked at the Home Office, joins as an account executive.
Tess Kelly, sustainable development manager for Quorn Nutrition, said: "We are really excited to be working with Evergreen PR and know that this will be a brilliant partnership.
"They have already demonstrated great vision, knowledge and passion and there is clearly a deep interest in understanding and solving complex problems.
"We have been inspired by their approach and can't wait to see some of our campaigns come to fruition."
Leigh Greenwood, founder and managing director of Evergreen PR, said: "We are so pleased to be working with Quorn Nutrition and to have such a fantastic brief.
"This work will allow us to play to our strategic and creative strengths while improving the health of people and the planet.
"We are at an exciting stage in the Evergreen journey. We're attracting brilliant organisations like Quorn, consistently delivering outcomes for our clients and developing our Employee Value Proposition to attract best-in-the-business talent."
:::
Leeds-based Definition, a reputation management, PR and communications specialist, has been appointed official media relations agency for Dry January 2022, supporting Alcohol Change UK, the charity behind the behavioural change campaign.
The agency will deliver the national media relations strategy for the campaign, helping all those who sign up to take control of their drinking and feel happier and healthier.
Through a targeted data-led media relations campaign, Definition will be promoting Dry January through the charity's 'Get your 'you' back' campaign, increasing understanding that taking part in Dry January means downloading the free Try Dry app or signing up for coaching emails which can double people's chance of having a totally alcohol-free month.
Definition will drive traffic to the website and encourage downloads of the charity's free Try Dry app while reaching new audiences – particularly young men.
The agency has won 26 new clients during 2021 – many of which have been part of the consultancy's Health and Charity division – including national recycling charity WRAP, where work included promoting its Love Your Clothes initiative to help change the way UK consumers buy, use and dispose of their clothing.
The run of successful wins come at a time of growth for the agency, which has tripled its annual revenues and client portfolio in the last 12 months following a run of acquisitions to broaden its wider service offering.
Louise Vaughan, managing director, said: "We're proud to support charities and health organisations in making a genuine difference to people's lives.
"Dry January is a well-designed behaviour change campaign which offers people the chance for a total reset and to see some amazing benefits like better sleep, a fuller wallet, more energy, and a calmer mind.
"Dry January also helps people to cut down longer-term, with independent research finding 70% of participants are still drinking more healthily six months later.
"We're honoured to be leading on the promotion of such a vital initiative and are excited to generate some excellent results for the charity."
:::
Search first creative agency, Rise at Seven, is now heading to New York to open its fourth office.
Rise at Seven, founded by Carrie Rose and Stephen Kenwright, launched in June 2019 and has already opened offices in Sheffield, London, and recently Manchester.
It is now expanding to New York city to get access to a whole new talent pool of creatives and digital talent.
With a roster of US-based clients including IG Group, PrettyLittleThing US, Next Vacay, and more, it has hit the ground running with an existing US team.
The move will be led by CEO and co-founder Rose in April, alongside a handful of Risers to help build the company's brand as it expands into the marketplace.
Rose said: "Our US presence is growing exponentially and I cannot wait to get out to the States to supercharge our growth.
"Recently, we formed the Rise at Seven Group, and building an office in the heart of the American advertisement world is exactly where Rise at Seven belongs.
"We've rapidly grown Rise at Seven US from our living rooms in the UK, and are ready to build a solid foundation and team in NYC.
"We've run US campaigns for American clients, expanded our clients to the States and run US brand-focused activations for brands like MYPROTEIN and PrettyLittleThing.
"The expansion is fully underway, and we don't even have an office yet. Imagine what we can do once we're all moved in."