Chancellor announces £1bn support for hospitality sector and SMEs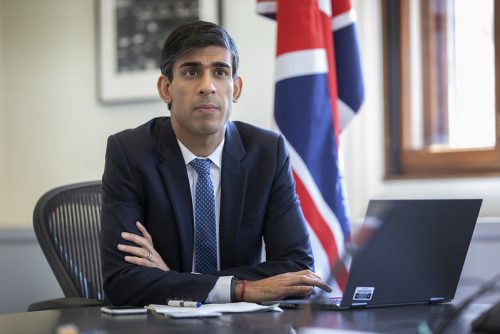 Small business and hospitality sector leaders have welcomed £1bn of additional support pledged by Chancellor Rishi Sunak but warn it doesn't go far enough and call for a "clear plan" to enable business owners to be able to plan for the future.
The funding was announced on Tuesday after leaders including South Yorkshire mayor Dan Jarvis demanded support for businesses facing a challenge as a result of Plan B restructions due to the Omicron variant of Covid, which led to a wave of party and dining cancellations and reduced footfall as the public responded to calls by health officials to limit their social interactions.
But this afternoon, the Chancellor announced an additional £1bn in financial support, with businesses able to claim a one-off cash grant of £6,000.
The Treasury is also providing a £30m top-up to the Cultural Recovery Fund – which supports institutions such as museums and theatres – and reintroducing the Statutory Sick Pay Rebate Scheme which allows small and medium-sized companies to claim compensation from the Government for the cost of their employees' sick pay.
Sunak said: "The grants that I've outlined, up to £6,000, are comparable to the grants that we provided for hospitality businesses when they were completely closed earlier this year – so there is a benchmark for you."
He said support, including the reduced rate of VAT for the hospitality and tourism sectors, lasts all the way into next spring.
The Treasury said around 200,000 UK businesses will be eligible for the business grants which will be administered by local authorities in the coming weeks.
Commenting on the support Russell Bisset, founder of Northern Monk brewery said: "It's no secret that the impact of Covid-19 on hospitality has been immensely damaging, for Northern Monk and many other businesses operating within the sector.
"Operating in the safest way possible for our customers and staff has been our number one priority since the beginning of the pandemic. The latest wave of Covid and events that have surrounded it have created a very testing environment for us to operate in.
"The latest support package announcement will provide us with a little respite as we enter yet another festive period of uncertainty and navigate what continues to be an incredibly challenging time."
Simon Theakston, joint managing director at T&R Theakston in Masham echoed Bisset but also noted more needed to be done: "Any support for the hospitality industry is most welcomed during this challenging and uncertain time. We're grateful to the Chancellor for acknowledging the unique pressures of the sector, which has been one of the hardest hit by the pandemic.
"While we hope that this emergency cash injection will help to support licensees and industry at a time when they need it the most, we hope that the government has plans to introduce further measures, particularly if new restrictions are introduced in the new year."
Jamie Ooi from independent street food vendor Little Bao Boy agreed with Theakston, adding: "The up to £6k doesn't cover half my wages. 12.5% VAT of zero sales is still zero. Furlough needs to be reinstated to fully support us. A clear plan [is needed] so we as business owners are also able to plan."
He also noted that Sunak talking to "industry leaders who are the owners of nandos and pizza express doesn't represent the majority of hospitality owners in the country."
Valerie Kolat, of Dapur Malaysia in Chapel Allerton, however welcomed the support but said she was "really disappointed with the way it's being handled". Echoing Ooi she said the "The lack of clarity and the never ending leaks is quite torturous. We have had just 6 months of "normal" trading since we opened, so almost 2 years in either some sort of lockdown or open with restrictions."
Simon Fogal, founder of Leeds Indie Food added that "It isn't fair on the hospitality industry to take this further hit" of lost sales as a result of "really bad advice from central government".
Fogal called for clear guidance but noted that it was not just the hospitality but that the leisure sector was also being hit with theatres and music venues all seeing massive drop outs.
He said: "Who could survive 30-60% drop in sales? The new support package which is likely to be £2.7K for most Indies, doesn't really cover anything, but again the stress and pressure on the business owners is enormous and at a time when it should be the busiest time of year."
Nat Edwards, CEO of Thackray Museum of Medicine which qualifies for support through the Culture Recovery Fund said:
"It's great to see the Chancellor's continuing commitment to support museums and other cultural venues but, let's be honest – £30m isn't going to stretch very far and it's certainly going to pale into insignificance against the damage of any further public restrictions.
"What we need most of all is for people to fall back in love with visiting museums. That's all about rediscovering confidence, freedom and the value of museums like ours that can give a long view of the history of the public fight against disease and offer fresh perspectives on how we fight it in the future. That will take more than bail outs – we need investment on a structural scale and we need a National conversation about the value of culture post Covid."