Tech entrepreneur recognised for pandemic response to digital divide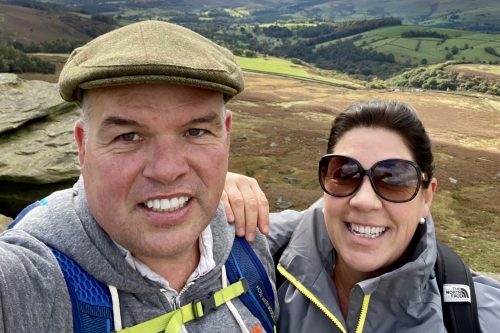 One of the North's leading tech entrepreneurs has been recognised for his work in bridging the digital divide through his Laptop for Kids scheme.

WANdisco co-founder David Richards and his wife Jane have both recognised with MBEs, for services to the IT sector and young people, particularly furing Covid-19.

They had already set up the David and Jane Richards Family Foundation to educate, empower and improve the lives of children.

When the pandemic hit in March 2020 and children started being educated at home the perils of the digital divide became even more stark.

They launched Laptop for Kids, alongside Nancy Fielder, editor of The Star newspaper in Sheffield, and Learn Sheffield, to get refurbished computers to schoolchildren who would otherwise have no way to work online.

The campaign sourced donations of 15,000 new and used devices, which were refurbished, securely cleaned and tested, and distributed to schools across the North of England.

David Richards said: "It's unexpected – I wasn't looking for it – because it was for charitable work, I'm very pleased.

"If it was for entrepreneurial work I'd be less interested in it – being good at business, you don't need a pat on the back for that. The reward for being good at business is in the share price and the value of my company and the shareholder value that I bring.

"Doing good things for society really is important and I'd much rather it was for that."

The Laptops for Kids scheme was a response to the Richards' belief that "talent is everywhere, but opportunity is not".

The programme has now been expanded to Laptops for All, working with charities with the aim of getting access to technology for everybody in the north of England, regardless of demographic or age.

He said: "We were very focused on school children. We had to ignore other people who couldn't access the internet, whether it was to get Universal Credit, to pay bills, to talk to family members that they hadn't spoken to for years, and so on.

"With Omicron, we're now facing the second wave of device shortages in schools because there are going to be further shortages.

"When we talk about the digital divide, it's quite a fundamental thing. We've got to get devices to people that need them – this is still an ongoing problem, it's certainly not solved."

The programme can be supported through its website ltfk.co.uk, where you can donate laptops or sponsor them, supporting the £60 per laptop cost of refurbishing and distributing the technology to where it is needed most.