People: ZOO Digital; Wilkes Group; Naylor; and more
ZOO Digital, which provides globalisation services to the entertainment industry, says Chris Oakley has been promoted to chief technology officer.
In his 18 years with the Sheffield-headquartered business, Oakley has helped spearhead flagship platforms such as ZOOstudio, ZOOdubs and ZOOsubs while working with clients to better understand their needs and deliver ongoing value and support through technology.
During 2021, he grew the ZOO Digital development team by 50% to better support clients.
In his new role as CTO, he will be responsible for continuing to grow the ZOO Digital Labs technical centre of excellence to support and future-proof the globalisation industry.
Oakley is passionate about creating innovative technology and finding progressive solutions to the challenges of the globalisation industry.
The company's digital president, Gordon Doran, said: "Chris has been with the company for 18 years and was originally hired as a QA engineer.
"He has progressed in his career through his dedication, progressive thinking, leadership qualities and commitment to ZOO.
"In his new role, Chris will play a key part in the direction and leadership of the department along with contributing to the strategic direction of ZOO through its technology."
Oakley added: "I really couldn't be prouder of the team that we've assembled and the technology we've created to serve the future of entertainment.
"As CTO, this gives me the opportunity to build – both in terms of our reputation and what we can achieve for our clients and the wider industry.
"The work ZOO Digital Labs is doing behind the scenes solves real-world challenges for the global entertainment industry, working with the biggest names around to provide improved quality, faster deliverables, better information, reduced costs – by creating technology to support and enhance creative services."
:::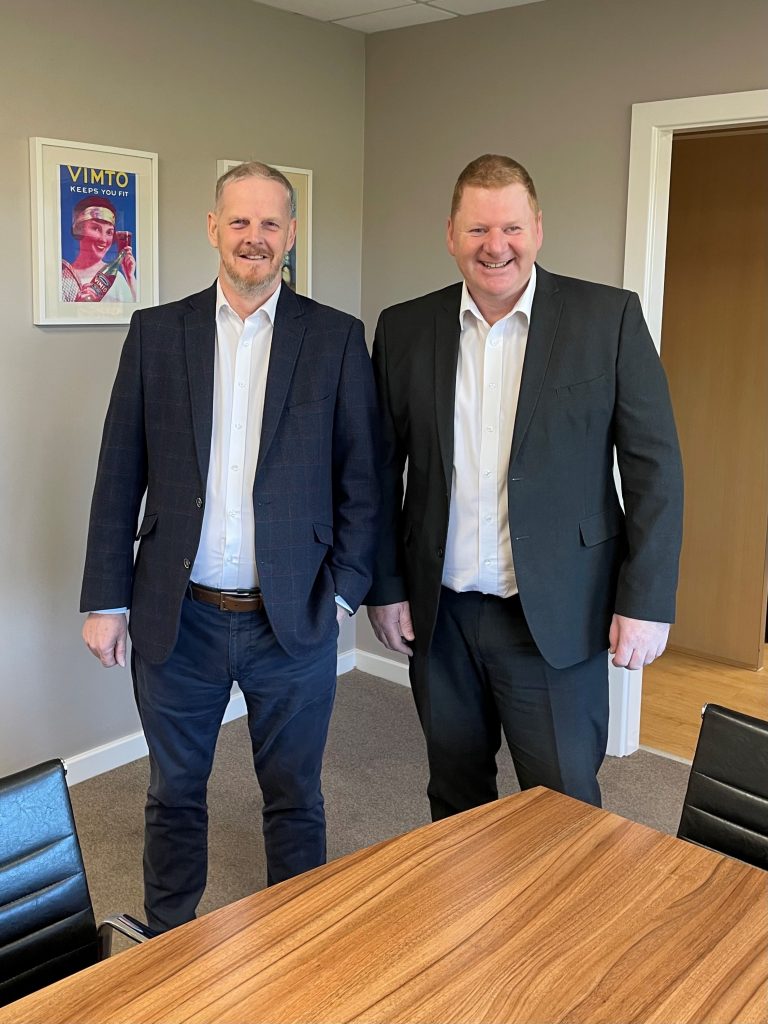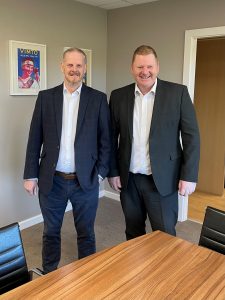 Wakefield-based Wilkes Group has appointed Mark Booth and John Tilley as joint managing director of their respective companies – Wilkes Vending Services Ltd and Wilkes Catering Supplies Ltd.
Peter Wilkes, group chairman, said: "It is with much delight that the family make these appointments to two senior members of staff who between them, have over 30 years' service at Wilkes.
"There is no doubt their long serving dedication has significantly contributed to the strong position the Group finds itself in today."
The group, established in 1946 is one of the largest privately owned group of companies in Wakefield, responsible for over 300 members of staff who live within the district.
:::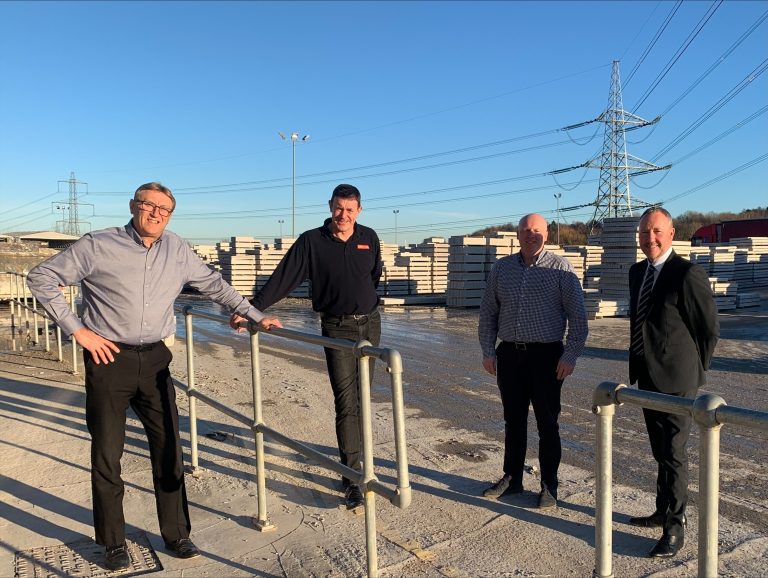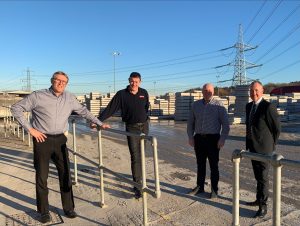 Naylor Concrete Products, a subsidiary of Barnsley-based Naylor Industries plc, has appointed Paul Cartwright as managing director.
Cartwright is an experienced manager from within the concrete products sector, having held senior roles in concrete manufacturers since 1989; most recently he was commercial director at CPM (formerly Hanson Pipes) and MD of Marshalls Civils & Drainage.
Naylor Concrete Products has two operating sites- a lintel and precast factory at Barugh Green, near Barnsley and a fencepost factory at Garforth; the latter was acquired from the Procter Group in August 2020.
The business has an annualised turnover of £13m and 66 employees. Over the last 12 months, it has invested £3m in automation and increased capacity across both sites.
Naylor Group CEO, Edward Naylor, said: "We're delighted to welcome Paul to the Naylor team and look forward to working with him to realise the ambitious growth plans which we have for our concrete business."
:::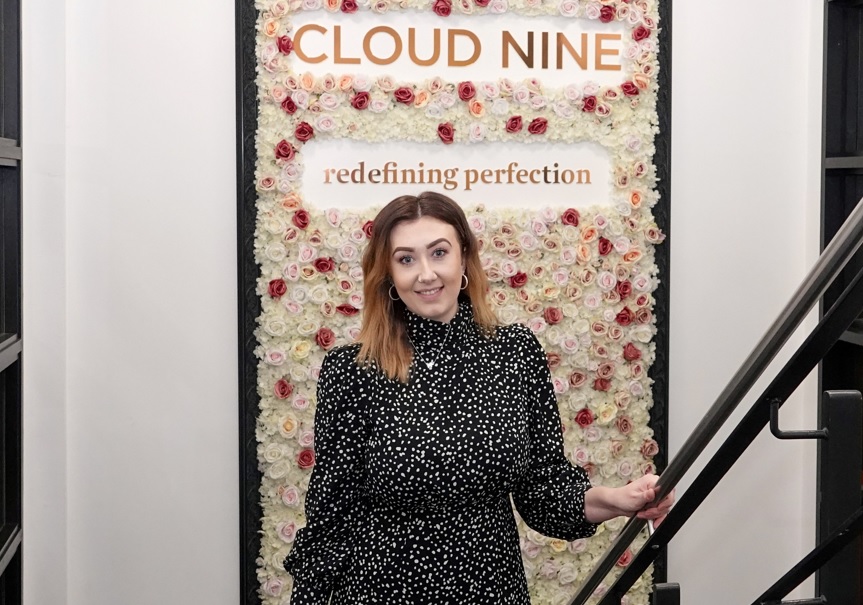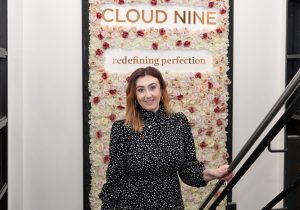 A HR professional is on "Cloud Nine" after joining one of the world's best-known hair straightener brands.
Beth Daley has been appointed as HR business partner with global brand, Cloud Nine, which employs a workforce of more than 60 at its base in Harrogate.
Daley said: "I'm really looking forward to the challenges and opportunities this position will bring. My previous role was with a manufacturing company that exported globally, and initiatives I helped introduce there benefitted both employees and the business."
Martin Rae, CEO, said: "During the interview process, Beth proved to be a very impressive candidate and we are looking forward to harnessing her skills as we drive the business forward.
"To enable us to do so, we need employees who are motivated and keen to be part of the ongoing Cloud Nine journey."
Daley, who has worked in employee relations for six years, has a Masters in Human Resources, is a certified Mental Health First Aider and has a CIPD (Chartered Institute of Personnel and Development) Level 7 Advanced Certificate.
For the last three years, she has worked for a Yorkshire manufacturing company, and during that time planned and implemented a new, innovative HR strategy for more than 250 employees, focusing on employee engagement to drive positive changes.
She also managed the firm's apprenticeship programme and led the development and implementation of a flexi-time scheme to improve work life balance.