People: Lichfields; Schofield Sweeney; CBRE Leeds; and more

Leeds planning and development consultancy, Lichfields, has made senior appointments as it continues to develop and expand its regional and national operations.
Suzie Yates has been promoted to planning director while Casey Smith becomes a senior planner.
This comes as Lichfields, which is marking its 60th anniversary year in 2022 and currently employs 215 people across nine regional offices, recently hit fee revenues of £22.6m. The business is aiming to pass the £25m milestone before the end of this year.
Chief executive James Fennell said the latest promotions are extremely well deserved with all involved contributing significantly to the compoany's continued growth and success during tough times.
He added: "We are very pleased to announce these promotions as we embark on our 60th anniversary year, celebrating the contribution of our staff and the tremendous work they do for our clients.
"I would like to congratulate everyone involved on their success and wish them all the best in their new roles."
:::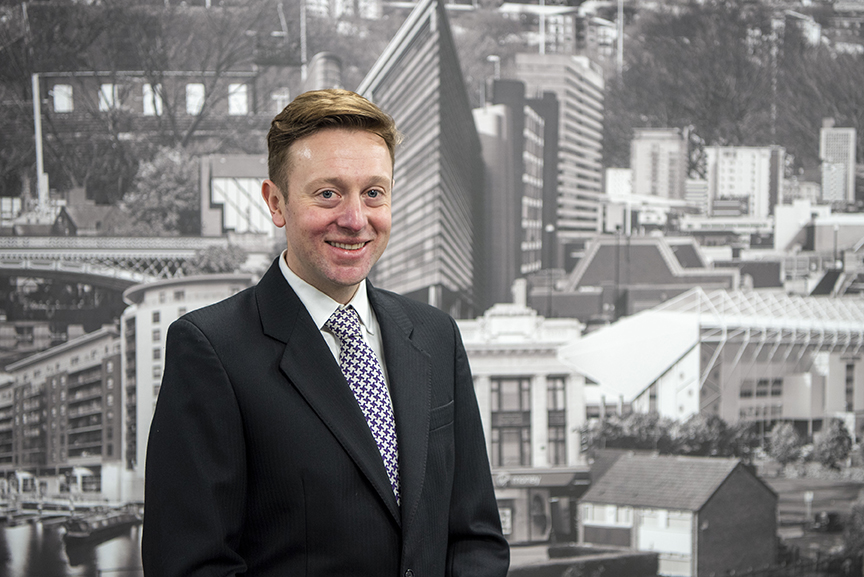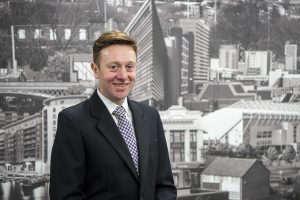 Tom Jackson has joined the Schofield Sweeney commercial property team in Leeds as a partner.
As a mainstay within the Leeds property community for over a decade, he brings with him a reputation for advising on high profile and complex letting and development transactions regionally and nationally.
In addition to advising developers, investors, and occupiers on a wide range of transactional property matters, he specialises in the logistics and healthcare sector.
Jackson said: "My personal focus throughout my career has been to deliver value for my clients by providing high quality and commercially focused legal advice to property investors, developers and occupiers in Yorkshire and further afield.
"There is a massive synergy between that, and the firm's core values which I am really excited about."
He joins from Leeds-based law firm, Walker Morris LLP where he trained and practiced in the Real Estate department for ten years.
Rob Hayes, partner in Schofield Sweeney's commercial property team, said: "I am really pleased to welcome Tom to the team.
"In particular, I'm looking forward to working with him to support our growing healthcare client base, supporting developers and occupiers of primary healthcare properties, GPs, dentists and care homes."
The firm has also been strengthened with the appointment of Jack Venable, solicitor, in the corporate team and Chloe Scott, in the marketing team.
:::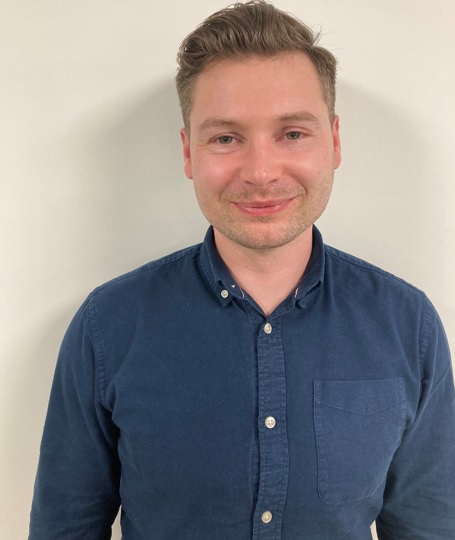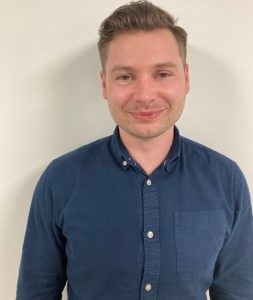 CBRE Leeds has strengthened its Operational Real Estate (OPRE) team by appointing James Pegg as associate director.
This boosts the valuation advisory expertise across the team's core hospitality, leisure and healthcare sectors.
Pegg joins from Sanderson Weatherall LLP where he was associate partner, valuation, for eight years. He was primarily responsible for commercial property valuation.
He brings a wide range of experience, having worked across a variety of property valuation projects, including a £7m specialist care investment portfolio in both South Yorkshire and Greater Manchester, as well as trading valuations expertise across pubs, hotels, residential care homes, petrol stations and children's day nurseries.
His commercial property valuation expertise also spans valuations undertaken for Red Book compliant secured lending, with clients including major high street banks and secondary/tertiary lenders.
Pegg said: "I am excited to be joining the OPRE team and specialising in an area of the property market that is witnessing significant growth and investment."
Alastair Jack, director, CBRE OPRE team, added: "Building on the success of last year and with the expectation to increase activity across our markets, we now stand out as one of the largest team of sector experts in the North of England, providing owners, operators and the finance community with a high quality valuation and consultancy advice service across a range of hospitality, leisure and healthcare properties."
:::
Claire Murphy has joined the Switalskis Solicitors commercial property team as a director, along with her colleague, Sunny Zaman, a trainee solicitor.
Murphy trained with Clifford Chance in London and has experience as a partner in large law firms in the region.
Since 2013 she has run a niche commercial property law firm, Claire Murphy Legal, which is now merging into Switalskis. She has a wide range of clients in the property sector, including Lidl Great Britain Limited and many local SME developers and investors.
She will operate mainly from the Switalskis office in Park Place, Leeds, but will work closely with the current commercial property team, based in the Knaresborough office.
Tim Halstead, chief operating officer, said: "This will give us a strong presence in Leeds, across Yorkshire and the wider region, for development work, leasehold transactions and other commercial property services.
"We are delighted to welcome Claire and Sunny to Switalskis. We are looking to grow our presence in the real estate market and are confident that they will help us do so."
:::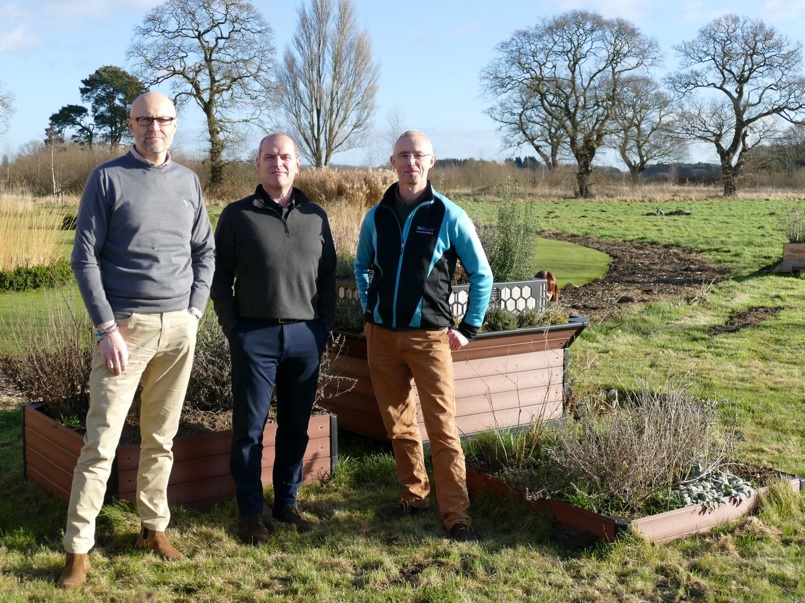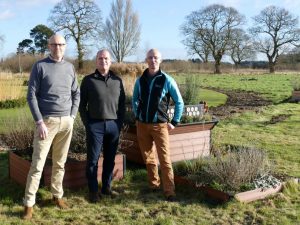 York-based producer of turf and topsoil, The Rolawn Group, has expanded its team with three new senior appointments to support its growth plans.
Ken Brewster joins in the new role of group marketing director, with Clive Barstow arriving as head of sales for the company's new sub-brand – BioScapes®. As part of this brand, Terry Smithson has been appointed as biodiversity manager.
Brewster joins from Husqvarna Group and brings a wealth of expertise in the marketing industry. He has developed an invaluable insight across various marketing sectors, including outdoor power equipment, DIY, and outdoor leisure.
Barstow has more than 30 years of business management experience, including roles across Europe with major brands, where he has developed new businesses contributing to the growth of existing concepts.
A qualified ecologist, Smithson boasts extensive experience in nature conservation and has helped to develop the BioScapes® sub brand and subsequent products.
With over 15 years in director level roles within Wildlife Trusts, he has led significant programmes of work to deliver economic regeneration and landscape restoration.
Alongside these latest appointments, Jonathan Hill will continues in his role as sales director for the group, with specific focus on growing sales and market share in the core turf and topsoil business with the Rolawn and Hallstone brands.
Managing director, Paul Dawson, said: "We pride ourselves on maintaining exceptionally high standards in every product and service we offer, so it is important to us to bring people into the organisation who can not only align with those, but also push them up.
"There is no doubt that Ken, Clive, and Terry fit this mould. It's tremendous to have them involved in our organisation."
Brewster said: "To help shape a number of new projects for the company in addition to driving growth of existing products is really exciting and I'm looking forward to what the company can achieve this year."
Barstow said: "When I discussed the prospect of BioScapes® launching under the Rolawn name I jumped at the chance to be involved.
"It's terrific to be able to play a small part in shaping a brand which is revolutionising the way we look at biodiversity."
Smithson added: "The need for people to get closer to nature and to act to restore biodiversity has never been more apparent. BioScapes provides a simple and effective way for people to do this, and I am delighted to be able to help."