People: Blacks Solicitors; Hortor; Synergy Car Leasing; and more
Law firm, Blacks Solicitors, has appointed Richard Morton to lead its Banking team nationally.
He joins Blacks as a partner and head of Banking law following his time leading the banking teams at Squire Patton Boggs and Gateley.
Morton will work with Blacks' head of Corporate law, Nigel Hoyle, to further grow Blacks' six-partner Corporate team and to develop a stand-alone Banking team.
Morton said: "The Blacks Corporate Team is well established and has reached a level where the natural next stage for the firm is to develop a market-leading Banking practice.
"It is an exciting time to be joining Blacks. We are expanding across all service areas, particularly Corporate, Real Estate and Banking. Blacks' vision, values and its focus on diversity, inclusion and making a difference in the local community really resonates with me and our clients."
The Banking team will provide advice on a range of specialisms including acquisition and leveraged finance, asset-based lending, real estate finance and restructuring acting for both lenders and borrowers.
Chris Allen, managing partner, added: "Richard is renowned as a leader in his field and brings with him significant management experience.
"Richard joins us at a key stage in our development and he shares our excitement about the future of this great Yorkshire firm.
"Richard is completely aligned with our values and vision; he has lots of energy and ideas to take Blacks to the next level."
:::
Hortor, a global resourcing and managed service consultancy headquartered in Leeds, has appointed Martin Blake as global account director and promoted Richard Baden to group operations director.
With more than 20-years international recruitment experience, most recently as senior talent acquisition partner for RingCentral's EMEA business, Blake will liaise with clients across Europe, North and South America and Asia.
Identifying resource requirements, he will manage a team of consultants to deliver projects that meet with the ongoing and complex needs of businesses initially focusing on the IT and Telecoms sectors.
He will also be heavily involved in setting up new functions and operations in different parts of the world as the business continues to expand and to attract new global contracts.
Blake said: "While the sector is nothing new to me, it has been exciting to take on a new challenge and to come into a business that is so committed to expansion and success.
"It has certainly been a very busy time and there is lots to learn, however I am looking forward to pushing the business forward and being a part of its journey."
Baden said: "It's great to be working for an organisation that truly values the work you put in. Promotion to me is so much more than a title, it's the chance to take on a new and wider set of challenges.
"I very much see this as my opportunity to support the business as we grow in line with our goals for 2022, and to play a pivotal role in our expansion and transformation."
Chief operations officer, Andy Roe, added: "We would like to welcome Martin and to congratulate Richard. Attracting market leading talent means we can meet with the increasingly complex requirements of our clients across the world.
"We have set some really tough targets for the years ahead, but we know that with the support of our colleagues, we will all be celebrating achieving these milestones together."
:::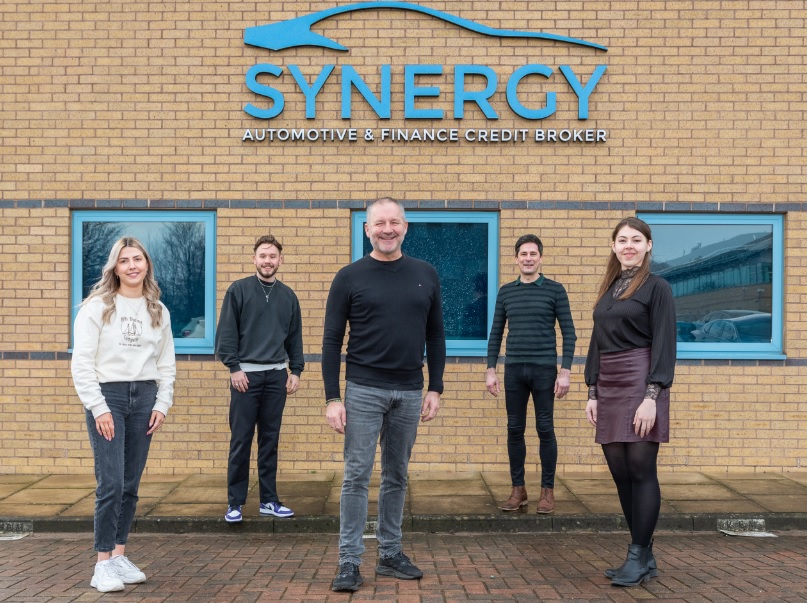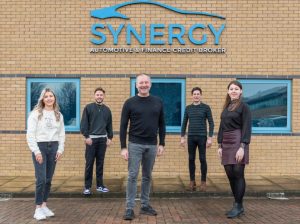 Synergy Car Leasing is gearing up for growth with the expansion of its digital and customer services teams.
Paul Feather is appointed as a senior digital marketing executive and is joined by Lucy Croft as a junior digital marketing executive.
To meet expected demand, the Harrogate-based company plans to recruit a further 10 people into its marketing and customer teams over the next 12 months.
Feather will develop the digital marketing programme to ensure regular and relevant customer communication and lead broader digital activity.
The company's data team is also growing with the appointment of three new analysts; Natalie O'Connell, Rajhan Singh Bancil and Marcus Benn. And eight new sales account managers have joined in recent weeks.
Paul Parkinson, founder and CEO, said: "We continue to invest in our team to ensure we have the right people in place to support our growth plans. Our customers find us online, and we're growing our expertise in this area to ensure we can provide a best-in-class customer journey.
"Our customer-facing team continues to expand, and we are also investing in training to ensure they have the skills to help individuals and companies manage the transition to zero-emission vehicles."
:::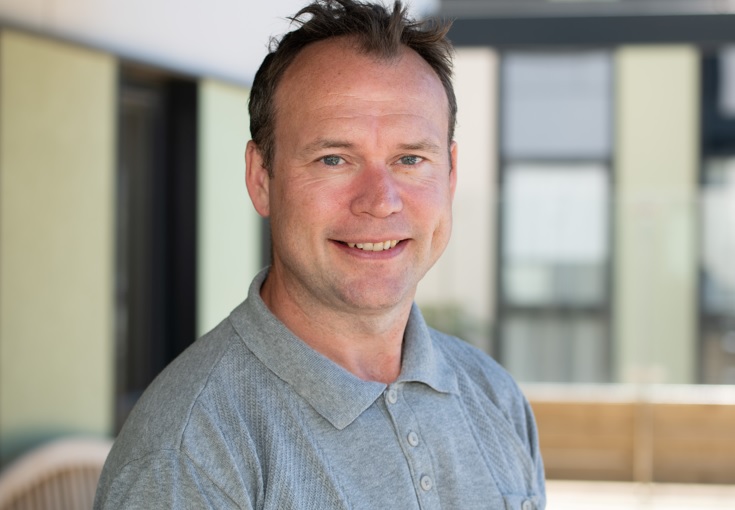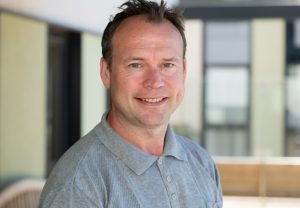 National social care organisation, The Outstanding Society, has reappointed one of its founding members to the board of directors.
James Rycroft, managing director at Harrogate-based dementia care provider Vida Healthcare, has been reappointed as a board member following his departure in 2020 to concentrate on the construction of Vida Healthcare's newest care home, Vida Court.
As a board member of The Outstanding Society, he has input into the overall strategy of the organisation, alongside leading on arranging conferences, speakers, and writing articles to raise awareness of what the society offers.
He said: "Zoe, Russell, Alan and the team have done a fantastic job at evolving The Outstanding Society over the past 18 months.
"With Vida Court now complete, I felt I had enough time to come back on board and dedicate time to working with the members and board of The Outstanding Society to ensure we have a strong, positive voice and can drive sector standards forward."
The organisation was originally founded in 2015 by Rycroft alongside Camilla Trimble, Zoe Fry and Russell Leese who had all recently achieved 'Outstanding' ratings following the introduction of the CQC inspection standard ratings in 2014.
Leese, co-founder and director of The Outstanding Society and director at Horizon Healthcare Homes Ltd, said: "We are proud and honoured to be in a position to share good and outstanding practice with colleagues in the sector.
"Our organisation aims to make it as easy as possible for care providers at every level to achieve outstanding quality care and provide support to professionals across the UK."